New Punjabi film 'Zindagi Zindabad' Star Cast, Story, Release date Poster released : After the name of 'Daakuan Da Munda', a biographer and journalist who has come out of the swamp of drug addiction and crime, a Punjabi film 'Jeevan Zindabad' is going to be made on his new autobiographical book 'Soolan'.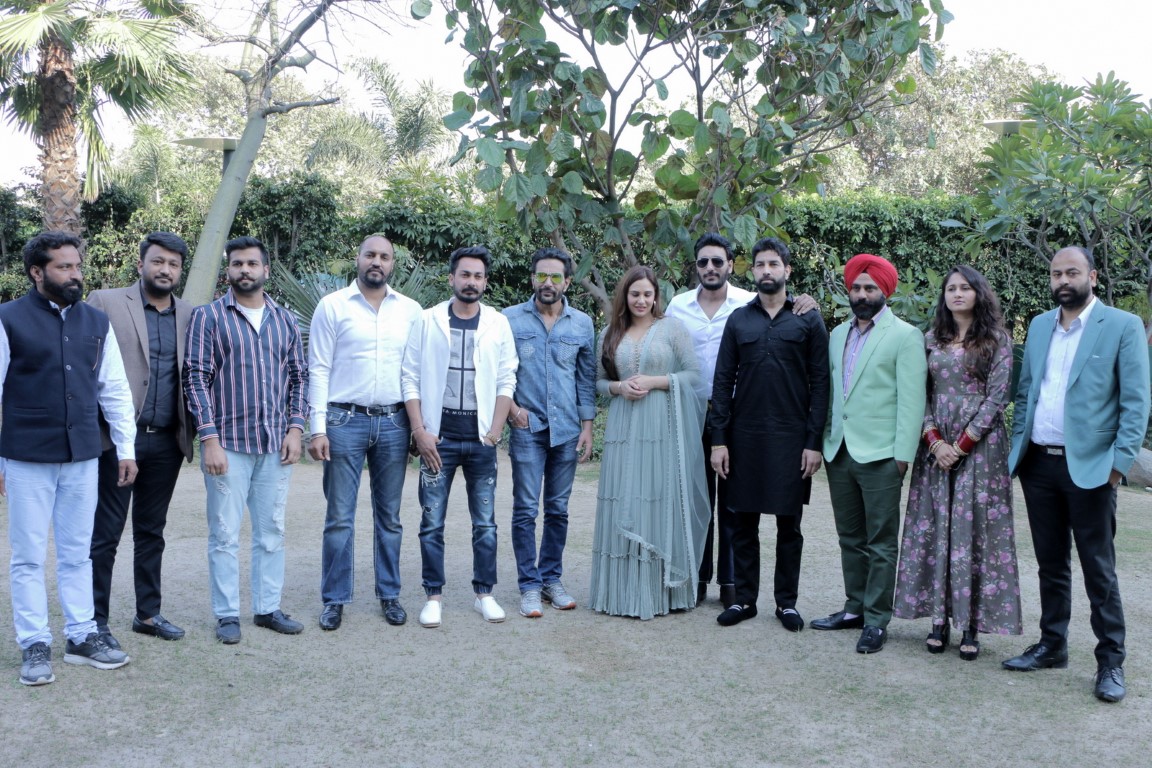 The poster of this movie was released in a hotel here today. On this occasion, Mintu Gurusaria's book 'Soolan' was also released. Apart from Mintu Gurusaria, Ninja, Sukhdeep Sukh, Mandi Takhar, Smriti Grewal, Director Prem Singh Sidhu and filmmaker Mandeep Singh Manna, Ritik Bansal, Ashok Yadav, Raj Kumar, Gaurav Mittal, Associate Director Vinod Kumar, Project Designer Sapan Manchanda, Dress Designer Amrit Sandhu and others associated with the film were present.
 On the announcement of the film under the banner of 'Kuknoos Films', 'Magic Productions' and 'Million Brothers', the film's author Mintoo Gurusaria said that this film is about the story of more than half a dozen youths, who have different situations and backgrounds. Actually, this is not a story but a set of stories, but the results of these stories are not the same.
This story is about the story of youth who are on the way to destruction in the drug circle. Some of these results were wasted, but some youths turned their situations and not only defeated the death, but also broke the myth of society. This story will be an inspiration for every class. This movie will also present the era of characters in the world of drugs and crime.
It will shown in the film that when there is defeat, there is defeat. There is no central character in this story but the story is centered on every character.
Ninja, who is playing the character of Minto Gurusaria in the film, said that the poster of the film has depicted how he will be seen in the film. According to Ninja, he accepts the effect of Mintu Gurusaria in his life. It is a matter of pride for him that he is playing the role of a person who has become an inspiration for the youth.
Actor Sukhdeep Sukh will be appearing in the role of a young Jagga boxer who was a famous in the field, but before becoming drug and Mintus's Partner in the film, he was a national boxer. In the film, there is a heart touching story of two real brothers, who are Mintu's companion.
Famous Actress Mandy Takhar will appear on the screen in the role of the Mintu's wife. According to film director Prem Singh Sidhu, this is his second film as the director. According to him, this film is not just a play, but a reality, which many young people can use to guide their life. This film will be presented on screen in a naturally formatted layout of the Punjabis. It is worth mentioning that this film is based on the autobiography of Mintu Gurusaria, which was badly damaged in the swamp of drugs.
He was the infamous boy in the area of drugs. Mintu Gursaria while being in the prison, came out of this swamp and not only gave life to his own but also gave way to thousands of boys. His autobiography, 'Daakuan da Munda' was based on his life, which the readers loved very much.
In his new book 'Solan', he has told all intrigues and fearless stories of his life, which had remained incomplete in the previous book. In addition to publishing this book, filming on this will be a great honor for Mintu.