newznew (Chandigarh) : Contributing towards the society for the fulfilment of the national agenda of "Swachh Bharat Abhiyan",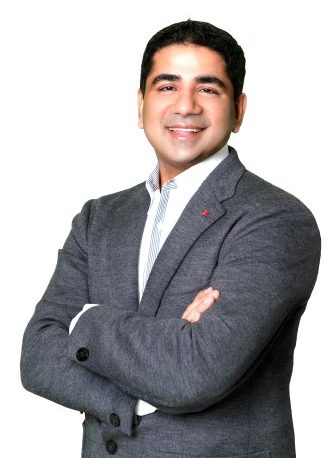 Indian born entrepreneur Nitin Khanna and also CEO of California-based Merger Tech, a M & A advisory firm along with his functional directors recently got 10 toilets made in the remote villages of India.
Nitin says, "More than1 millionpeople in the rural areas in India do not have proper sanitation facilities, and over a billion people defecate in the open due to lack of proper toilet facilities.
While launching the Clean India campaign, the Prime Minister encouraged people to fulfil the clean and hygienic India dream of Shri. Mahatma Gandhi and gave a call to philanthropists and corporations to contribute to the program. This abhiyan centers on involving the community itself in improving its sanitation facilities.
Nitin has been actively involved in the Swachh Bharat Abhiyan. He wanted to contribute in building toilets in the country and donated money to Melinda Gates Foundation that works towards building toilets in several rural parts of India.
"I want to support organizations that truly impact the lives of those in need, particularly those living in poverty," says Nitin. "These organizations make a real difference around the world, and in India, a country that I care deeply about."
Nitin's support in terms of offering ten toilets across different villages would surely help in reducing the cases of open defecation. These villages include: Loharu tehsil (Haryana), Badhra tehsil (Haryana), Abadgarh (Punjab), Chhina (Punjab), Alachaur (Punjab), Bagoran (Punjab), JagatpurTheh (Punjab), Mahal Gehla (Punjab), Balhara (Dharmpur, Himachal Pradesh), Bhadu (Himachal Pradesh).
To help India in this sincere act, Nitin is planning to organize some audio-visual presentations in different villages, which would educate people about the menace of open defecation.
Mr. Nitin Khanna has traveled extensively in Indian villages and become a bit of a Swachh Bharat Abhiyan program "geek". "If you want to know how this works," he says, sounding more like a philanthropist than an entrepreneur, "there is no substitute for going there and people too are not very educated about the sanitation practices there."
Nitin Khanna said, "People doing it in the open gives a bad visual. After learning about this initiative, I wanted to contribute to the country where I spent my childhood. It has to be stopped to keep India clean. I urge the people to use and maintain these toilets. After using them, leave them clean so others can also use it."
In addition to this, he said that it would be great if more citizens can come forward and contribute for this cause, it will definitely make India free from open defecation.