A benefit of more than Rs. 30 crores to be provided to 1,000 plus old age homes annually
newznew (Chandigarh) : Nobel Hygiene, a market leader in adult diapers, in association with Lions Clubs International (India), the world's leading humanitarian organisation, have signed a MoU to supply adult diapers to elderly people in old age homes across the country, at a 50% concessional rate, every year.
This initiative is focussed on the frequent problem of adult incontinence or the involuntary release of urine, commonly faced by the elderly population. Through a network of 6,400 Lions Clubs in India, Nobel Hygiene is planning to provide a benefit of more than Rs. 30 crores to at least 1,000 old age homes, annually.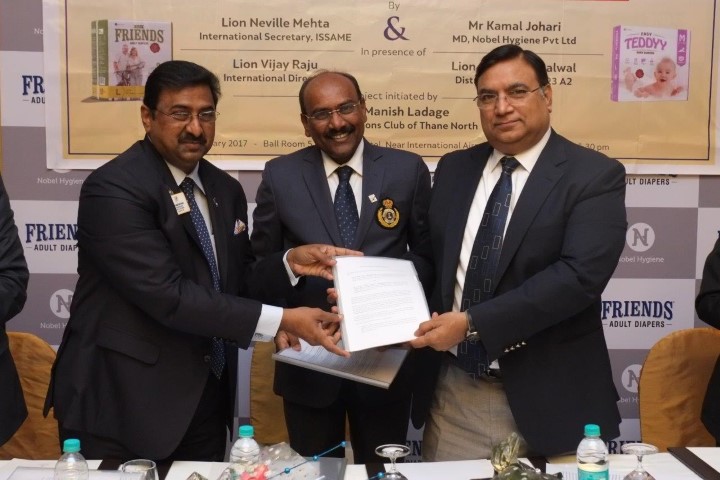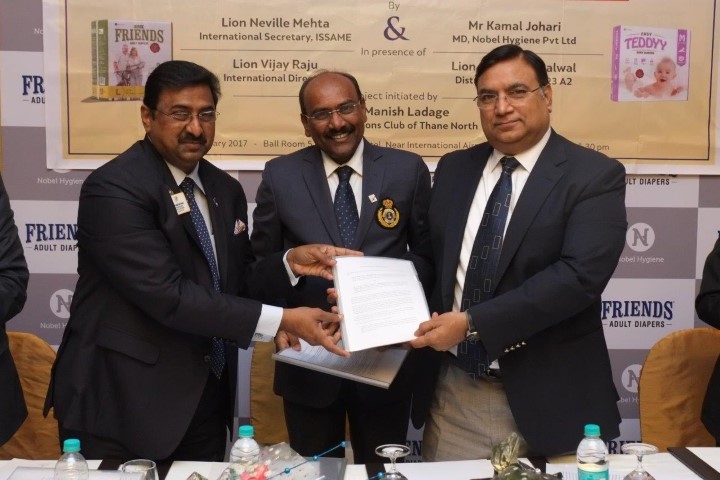 Speaking on the occasion of signing the MOU with Lions Clubs, India, Kamal Johari, Managing Director of Nobel Hygiene, said, "In India, around 9 crore people are above 60 years of age and this figure is expected to touch 30 crores by 2050.  Nobel Hygiene has always believed that each and every senior citizen ought to live a dignified life. Living with urinary incontinence restricts movements and impacts the confidence of the elderly. Our aim is to enable them overcome this problem and lead an active life."
Old age is often referred to as the return of one's childhood. Aging brings with it the onset of various biological problems. One of the most common problems is urinary incontinence which causes severe distress and adversely affects the quality of life for persons suffering from it as well as their families.
Several adult diaper brands are available in the market today which gives confidence to elders facing the problem of incontinence to move around without the fear of social stigma. However, the elderly population residing in old age homes, and who suffer from this problem, are often times unable to afford adult diapers.
It is normally seen that elders suffering from incontinence may need around 2 to 3 diapers daily, costing about Rs.3,500 per month, which is often not affordable for the elderly who reside in old age homes. This partnership aims to address this issue.
Dr. Neville A.  Mehta, International Secretary of Lions Clubs – India, South Asia & East Africa, said, "We are happy to be associated with an Indian leader for such a cause. Adult incontinence is not a disease and there is no need for the elderly to suffer the humiliation that comes with it.  With this association we look forward to improving the day-to-day lives of people living with incontinence. Over the past decade, to the credit of many, there has been more visibility and education around urinary incontinence. Yet a great deal more remains to be done to raise the level of understanding."