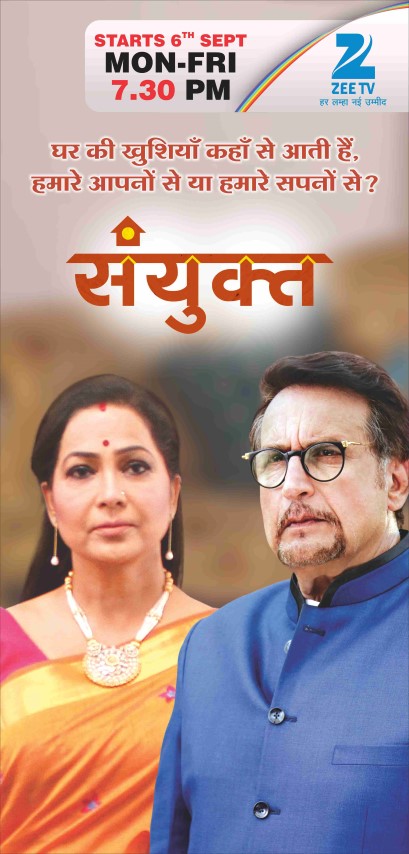 NewZNew (Chandigarh) : What defines the 'happiness' of your family? Standing by your loved ones through thick and thin or going after your own personal, individualistic goals? Zee TV's next primetime drama 'Sanyukt' attempts to showcase how both are not mutually exclusive goals and that they can be achieved without one compromising the other. The relationship one shares with one's family is one of the most long-lasting and emotionally intense social ties. Higher education, well-paying jobs, better lifestyles and marriage propels the younger generation into an orbit of success which often has them stay apart from their parents…the very people who made it possible for them to be where they are!  Capturing a common struggle that most families in India face at some point in their lives, 'Sanyukt' premieres on 6th September at 7 30 PM and will air every Monday to Friday, only on Zee TV.  Actress Namrat Thapa is in Chandigarh today to promote her show.
Actress Namrata Thapa who has earned accolades for her acting prowess in various Bengali, Odiya and Bhojpuri movies, recently made her Bollywood debut in the movie Prem Ratan Dhan Paayo. Her role in the movie was highly appreciated. The actress who has acted in several Hindi serials as well, wants to portray a variety of roles to satiate her creative hunger.
Namrata Thapa who will be seen as Gayatri Parimal Mehta in the show shares, "I am connected with Punjab in several ways. My mum's a Punjabi and I keep visiting Chandigarh. I love the parathas with asli makkhan, chhole bhature, sarson da saag and makke di roti. I've done several Punjabi music videos, so I consider myself a part of Punjab's throbbing entertainment industry. I'm excited to be associated with such a promising show on a leading television channel like Zee TV. Sanyukt is an endeavor to bring forth a picture of what life would be like if we stayed under the same roof with our entire family. We plan to do so in an entertaining and non-preachy way. The subject should certainly touch a chord with audiences as the concept of joint families is intrinsic to Indian culture.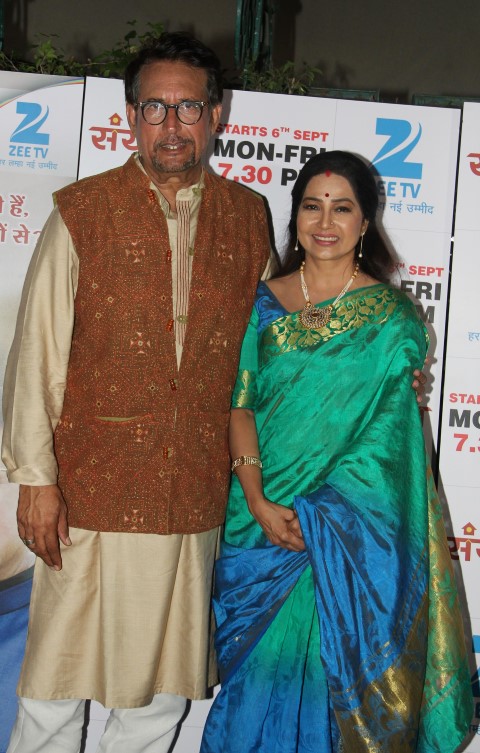 In the show, I'm essaying the character of Gayatri Mehta, who is Parimal's wife and the eldest daughter-in-law of the Mehta family. A simple lady, Gayatri is a happy soul. Since she isn't educated, it becomes difficult for her to relate to her gadget freak son who is always on his mobile phone. She has immense respect for her father-in-law and loves her mother-in-law like her own mother. I have shot a couple of episodes and It has been a fabulous experience so far with my co-actors. We're all eagerly waiting for the show to hit the TV screens on 6th September".
The show follows the emotional journey of an elderly couple who endeavor to mend the fragmented relationships within their family, strengthen the bonds they share with their children and bring their family together under one roof. Meet senior citizens, Govardhan Bhai Mehta and Ila Govardhan Mehta, who stay in Mumbai. They believe they share a cordial relationship with their sons who do not stay with them, despite being in the same city. Feeling the importance of standing by each other as a unit, they decide to get their entire family to stay together. They propose this idea to their sons and their families, hoping that they will readily agree. But to their utter dismay, their children do not agree to it!  This brings out in the open many issues that each of their children have against them and they shockingly realise that there is a lot of discord even between their children. What follows is a heart-warming journey of the parents to mend their broken family to become one big happy joint family.
Produced by Sa Re Ga Ma Productions, the show will see the comeback of veteran Actor Kiran Kumar playing the main protagonist Govardhan Bhai Mehta and actor Shubhangi Latkar will play his wife, Ila Govardhan Mehta.  Actors Harsh Vashisht will be playing his eldest son, Parimal Mehta and Namrata Thapa will play his wife, Gayatri Parimal Mehta. Mohit Sharma will play the character of Niranjan Mehta and Urvashi Sharma will be seen as Rita Niranjan Mehta. Actors Maninder Singh and Suraj Kakkar will be seen playing the third and fourth sons of Govardhan Mehta – Rahul  and Sameer respectively.
Starting 6th September, stay tuned to 'Sanyukt' every Monday to Friday at 7:30 PM, only on Zee TV