NewZNew (Chandigarh) : Taking a cue from Chandigarh joining the bandwagon of Smart cities of India, senior officials of Hindustan Petroleum Corporation Ltd (HPCL) – India's most respected retail petroleum behemoth & Mobile payment big wig Paytm, have made a move in keeping with the trends & announced a 'Smart' collaboration which will benefit consumers.
Paytm will be accepted as a mode of payment at select HPCL Retail outlets in Chandigarh, Haryana and Punjab. This was announced at an event held at HPCL's Rock Rose Auto Centre located in Sec 20, Chandigarh.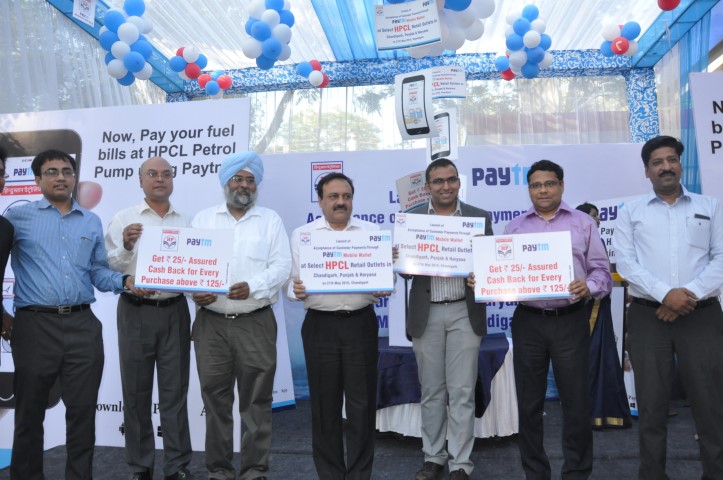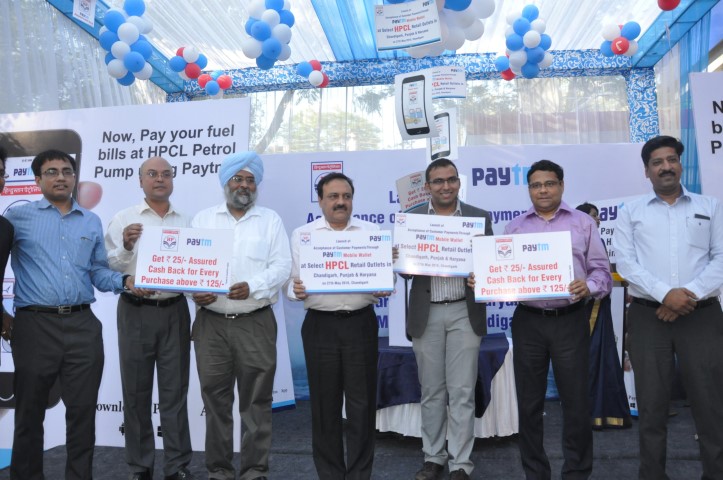 The officials who represented HPCL were Mr. Subodh Batra, Retail Head North Zone, Mr. P P Ganguly, Chief Manager, ARB & Mr. Gagandeep Singh Sodhi, Chief Regional Manager – Chandigarh. Paytm was represented by Mr. Sajal Bhatnagar.
"Now customers can simply drive into our select fuel stations and top up their vehicles' tanks using Paytm which is fast becoming a very convenient & safe system of payment. What's more, an attraction for a customer will be in case he or she pays using Paytm mobile wallet an assured cash back of Rs 25 will automatically happen on purchase of fuel worth Rs 125." Said Mr. Subodh Batra, Retail Head, North Zone, HPCL.
Paytm wallet will make getting fuel filled in their vehicles a hassle free experience for consumers. The reason – mobile payments are very easy and happen at the touch of a button on your mobile phone.
It is noteworthy that Paytm Wallet is now trusted by over 20 million consumers & is the preferred platform for mobile payments.