newzNew: Sri Aurobindo School of Integral Education on 25thMarch, 2017, celebrated Nrityanjali – A kaleidoscope of Indian Classical Dances. In a never before seen performance, the young Aurobindoitiesenchanted the audience with their vivid expression of emotions, sculpturesque poses and rhythmic depiction of innate human feelings.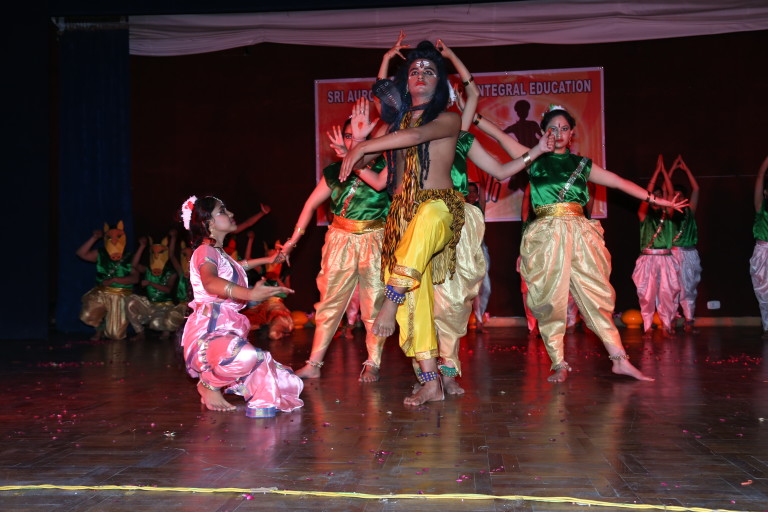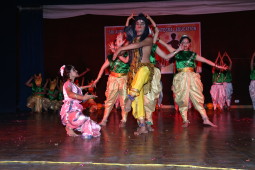 The programme showcased the richness of Indian Classical Dances. Students under the mentorship of their Guru Shri. Rahul Gupta, presented a bouquet of dance performances ranging from 'Ganesh Stuti', invoking Lord Ganesha, seeking his auspicious blessings, to 'Shiv Shakti Archan' depicting the raudra roop of Shiva. In their dance drama titled'Swabimanini Janak Suta' they encapsulated the divinity of Sita, and exhibited the sheer ecstasy of unconditional love through their sublime dance presentation 'Meera hui Diwani'. In their consummate performance titled 'Shilpkar aur uskiRachnayen', the students portrayed how the artist merges with art giving life to his creations. 'NariShakti Namostute' was a power packed dance act,illustrating the various facets of womanhood. Shri.Rahul Gupta and his disciples in the collaborative act 'Guru Shishya Parampara' beautifully celebrated India's unique tradition of teaching and learning. The superlative dance performances held the audience spell bound.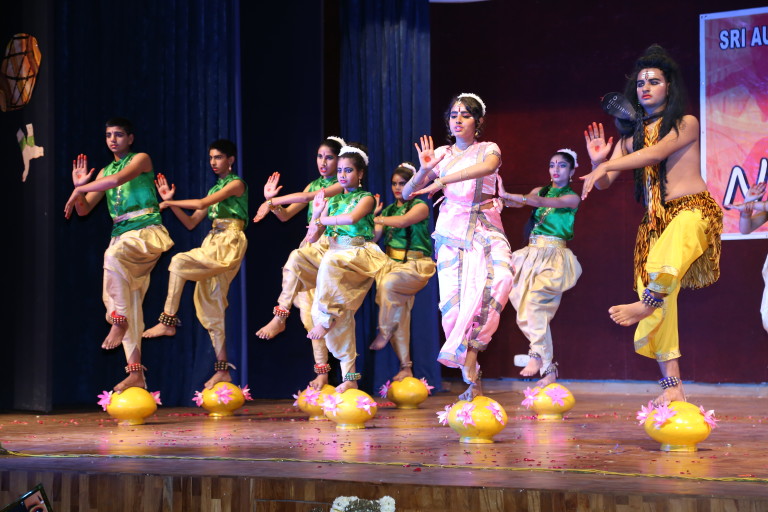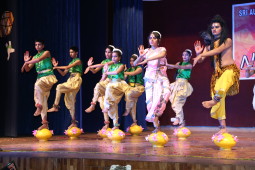 The programme was graced by Shri. Samir Mathur, I.A.S. as the Chief Guest, who in his address congratulated the entire Sri Aurobindo School team for the gala event organised by them to promote and create greater awareness and enthusiasm about India's great tradition of Classical Dances.
The Principal, Mrs. Anjali Sharma in her address welcomed the audience and highlighted the achievements of the school during the session 2016 – 17. The Vote of Thanks was proposed by Chairman Mr. Arvind Mehan where he talked about a need for resurgence to India's great traditions.