NSS Camp concludes at Dev Samaj College for Women : A 7 day National Service Scheme(NSS) camp was held at Dev Samaj College for Women, Sec-45 B, Chandigarh. The theme of the camp was 'Swaccha Bharat Abhiyaan'.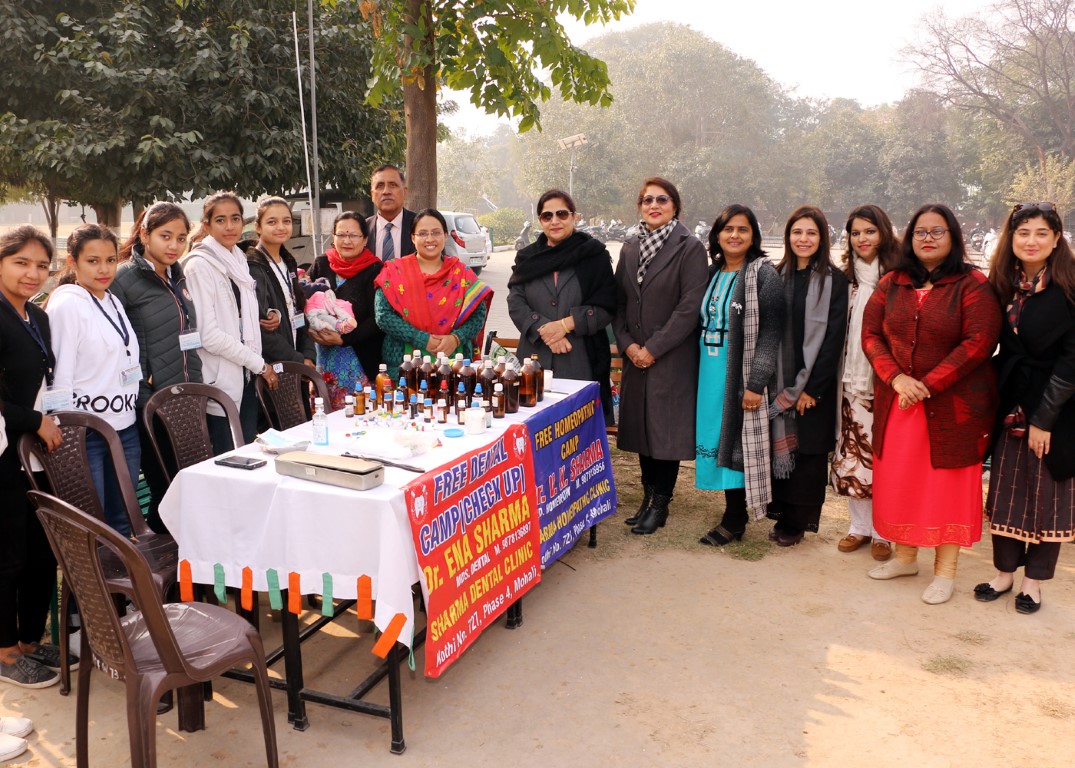 Dr Jaspal Kaur, Principal, DSCW, said that the college has 2 NSS Units and around 100 NSS volunteers participated in the camp. The camp concluded with a valedictory function in which Bikram Rana, the State Liaison Officer, office of Director higher education (DHE), Chandigarh, was the Chief Guest. Dr Agnese Dhillon, Principal, Dev Samaj College of Education, Sec 36 congratulated the efforts of the college in inculcating social awareness among the students.
A major highlight during the camp was taking out of a 'Swacchta Rally' by volunteers in Burail village. NSS volunteers also helped the children from the village with their studies by holding free tuition classes and computer training sessions for the children.
The student volunteers visited villages Teera and Saini Majra, to learn about  Organic Farming. The students learnt about farm design, vermin composting, etc. Dr. Navneet Singh Aulakh , Senior scientist at Central Scientific Instruments Organisation, Chandigarh, conducted a session on environmental hazards of noise pollution and electromagnetic radiations.
Dr. Jitender Dahiya, Deputy Director, Social Protection and Mainstreaming, from Chandigarh State AIDS Society conducted an interactive session about HIV AIDS. A short movie on AIDS too was shown. An eye donation awareness camp by Dr SK Arya, Head, Opthamalogy, GMCH, Sector 32, was also held.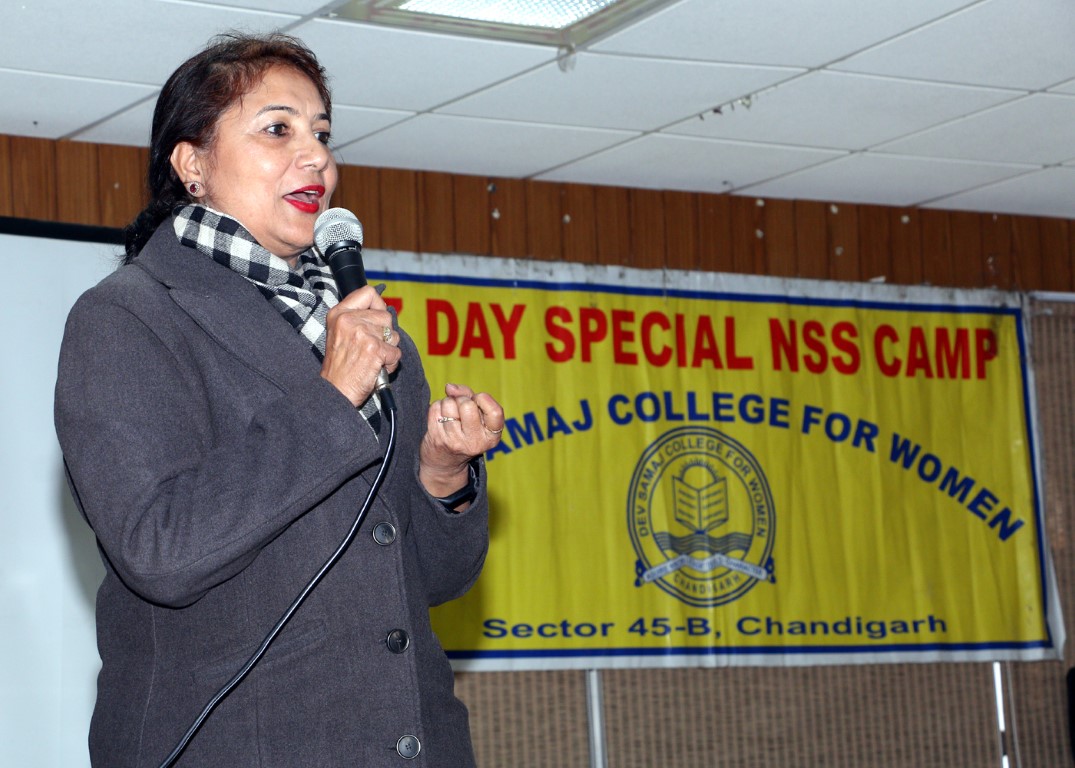 The volunteers were also taken to the 'Museum of Wisdom' of ' Brahma kumaris',  Sector 33, where they learnt the art of living a healthy and happy life through values and spirituality. 'Yoga Prana Vidya' session by Mrs. Meeta Khanna and Ms Baljeet Kaur, and a session on soft skills by Mrs. Rubal Joel Marwaha were conducted.