It is rare that an individual donates entire money needed to build a government hospital, but not so in New Zealand. Mark Dunajtschik, a 82-year-old Wellington property developer, has gifted $50 million (over Rs 233 crores) to build a new 50-bed hospital for children in the country's capital, Wellington.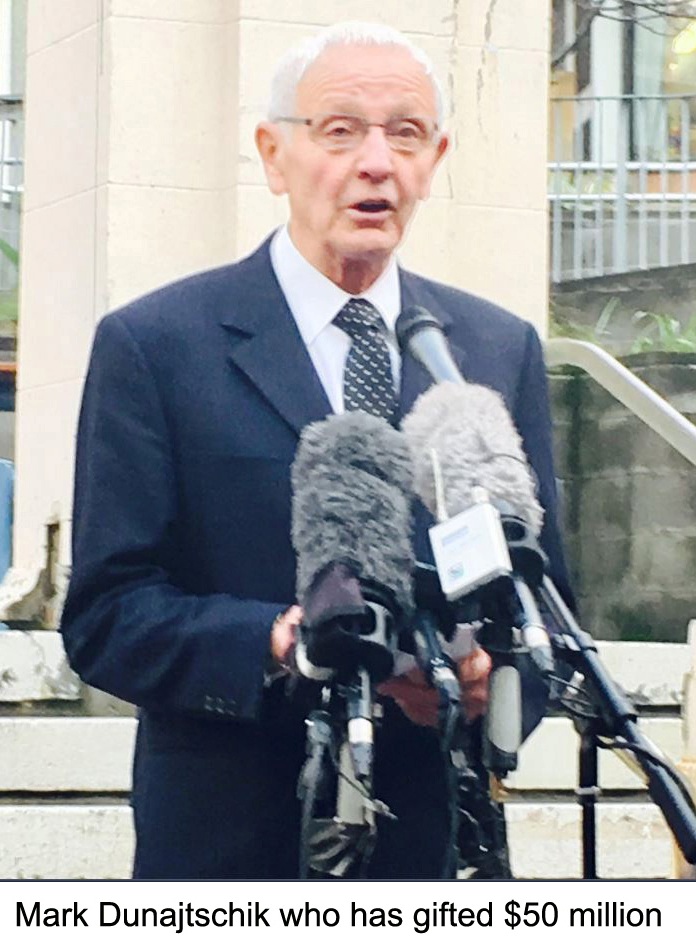 As Mark is an experienced builder himself, he will not only pay, but built and gift the hospital to the Capital & Coast District Health Board which will own and operate it.
"I can use my skill as a builder and developer to get the maximum value out of the $50 million I'm donating for our children."
Mark signed the deal in Wellington on 10th July in the presence of several high dignitaries, including the Prime Minister, Bill English who said the donation was quite unexpected and extremely generous.
"This is someone with a big heart, helping people who cannot help themselves. He has supported causes for decades now without any recognition. We are grateful for his generosity."
Andrew Blair. Chairman, CCDHB thanked Mark for his generosity and said "This amazingly generous offer will have such a big impact on the children we look after, their families and our staff."
The new Wellington Children's Hospital will be named after Mark and will be part of New Zealand's specialist children's hospital network. Doctors and nurses will be involved in designing the new 7000-square feet, hospital, which is expected to take around 18 months to build once plans are finalised.
There was a need for a new children's hospital as the existing one was over 30 years old and needed major overhaul.
German-born, Mark Dunajtschik was only 23 years of age when he arrived in Wellington in February 1958. He was a tool-maker and was exploring various options to settle down, and he chose New Zealand. Luckily, he found work the same day he landed in Wellington. He worked in his engineering business for nearly 30 years and then moved into property development as a "hobby".
He is married for nearly 50 years now to Dorothy Spotswood (who is also his business partner) and the couple have no children.
Mark usually shuns limelight and is never known to have sought any recognition. Health has been the focus of much of his charitable work and most people are unaware of his philanthropy.
"My philosophy is people that are born with a healthy body and mind can look after themselves, and those unfortunate to be born with or suffering ill health need our help."
Even though he is 82 years old, Mark is keen to continue working till the very end and "I hope I can finish it (the hospital)".
— Gurbir Singh is a New Zealand-based feature writer & journalist. He can be reached at: [email protected]