City experienced first ever Super Chef cooking contest with Chef Ranveer Brar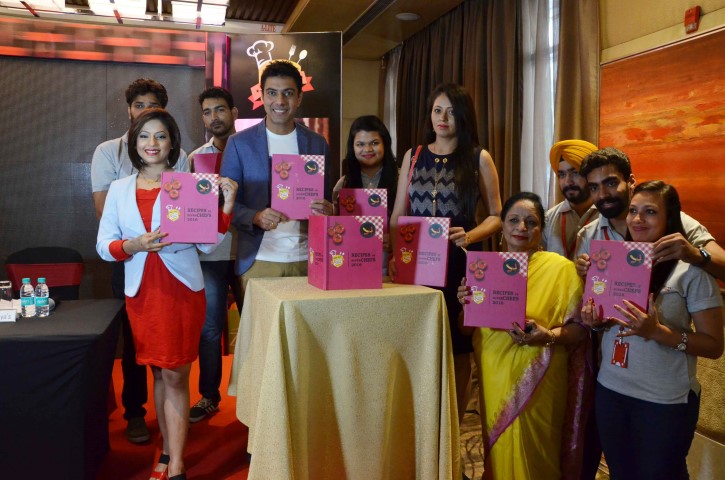 NewZNew (Chandigarh) : Next time when your child wins any award, do not owe him party of having pizza, burger or let him enjoy with cold drinks. This will lead your child to that world of repenting where he or she would see you with questionful eyes that why had you allowed him to have all that JUNK when you knew it is unhealthy. At that point of time you might have no option than to be nothing but speechless says Dietitian Shreya while launching a recipe book of those finale contestants who came out from different towns of the Punjab Haryana and Himachal with Chef Ranveer Brar.
"I have seen Parents, Couples crying for being nothing but fat. I have felt their pain and have successfully been able to get them out of this pain of being fat to fab. I could predict this future where fat kids could sue their parents'. An obese child may look cute to you but his future is not et all cute. He has so much to deal with from his looks inferiority to threats of having diabetes, cancer, heart disease and even infertility", says Dietician Shreya.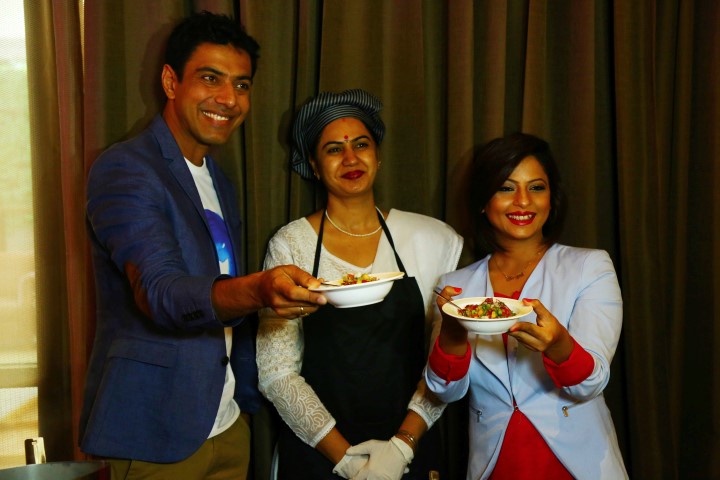 These numerable questions make me initiate this concept of Promoting "Super Chef Cooking contest" "Healthy food" that too in shortest span of time where mothers or whosoever cooks at home could understand which veggie carries what in it and how it could help in sustaining good health in family.
Food and health can be a best or worst partners all together. When it comes to punjabis, who want to relish there tastebuds, than any other thing, food is most serious matter. " I am glad that instead of taking food as a challenge for punjabi people, Dt. Shreya has turned the whole thing into an adventure. I must congratulate her that she has smartly sent the ball in people court, seeking their best ideas of healthy eating. Best part will be the 17 different ways of healthy eating, that too by punjabis". says chef Ranveer Brar.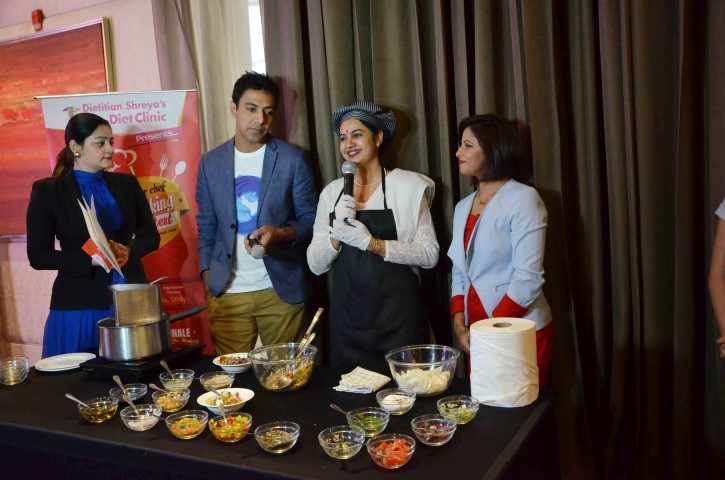 The auditions for Super Chef Cooking Contest Started on 17th July in Jalandhar and a total no. of 5 contestants were selected. continuing from that, we had conducted auditions in 5 more cities till 21st August in Ambala with the below mentioned series : Jalandhar -17th july, Ludhiana- 24th July, Patiala- 31st july, Chandigarh- 7th August, Amritsar- 14th August, Ambala – 21st August. Total 17 contestants competed in the finale here in Chandigarh  in which 5 are from jalandhar, 2 from Ludhiana, 2 from Patiala, 4 from Chandigarh, 2 from Amritsar , 1 from Ambala and 1 wild card entry from Chandigarh itself. the finalists will be judged by Chef Ranveer Brar and Dietitian Shreya.