Ojas treated patient under Ayushman Bharat' scheme : A patient under 'Ayushman Bharat' scheme, who suffered a major heart attack, has undergone a successful bypass surgery at Ojas Hospital, Panchkula recently.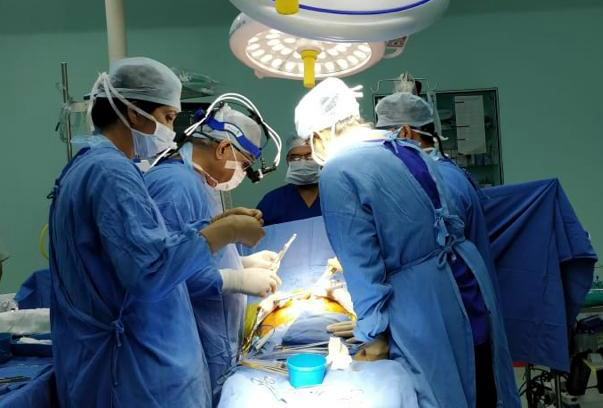 Giving details, Dr. Virender Sarwal the Director & Head-Cardiac Surgery said that the patient was rushed to Ojas for an urgent bypass surgery by his relatives as he could not afford the treatment, he said.
His condition was sick and he required an intra-aortic balloon pump support. He was also suffering from Hepatitis-B infection for which special preparation in the operation theatre was required which further added to the surgery cost, informed Dr Sarwal.
The patient recovered well after the surgery and discharged on the 8th day from the hospital. He is now doing well in his post-operative period, remarked Dr Sarwal.
Meanwhile Ojas being a doctor driven hospital, has taken a resolve to help the heart patient of this region irrespective of affordability as a service to the community and owning the responsibility of the profession.
Our concept is to take the help of affording patient to save the non-affording patient in the society as a service to our profession and to help full-fill government efforts for the under privileged, maintained Dr Sarwal.