NewZNew (S A S Nagar) : Universal Group of Institutes organized an orientation program for the young & building professional of new batch at its campus. During the orientation program for the new comers were introduced to the institution profile, infrastructure, rich faculty experiment and the exciting world of management through audio visual aids & presentations. They  were also made aware of the rules and regulations of the institution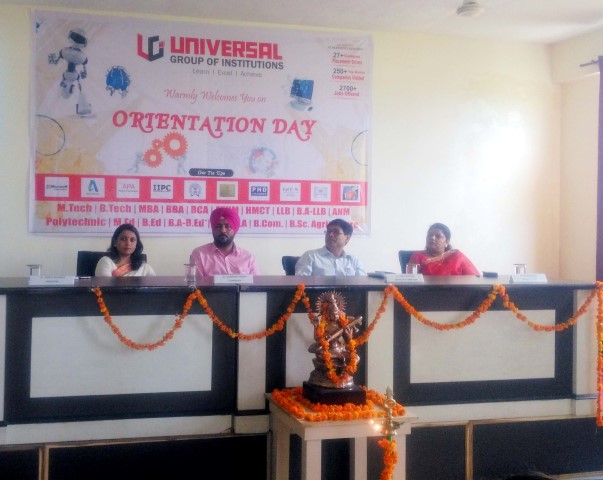 The Orientation program started with the refreshments and moved further with detailing to students about academics and teaching pedagogy at UGI. Students learnt many new lessons for professional code of conduct during their stay at the Institute.
Dr. Gurpreet Singh Chairman of UGI while welcoming the students said that one needs to have a goal in life and persevere to achieve it. He encouraged students to give their best in academics to get the best placements from the UGI in the region. He also discussed the personality traits. He emphasized the importance of positive attitude, dedication, commitment and discipline. He motivated students to keep their aim high to achieve the chosen positive goal of life.