NewZNew (S A S Nagar) : Students of Chandigarh Group of Colleges Jhanjeri excelled in Common Annual Training camp of NCC organized recently by 23 Punjab Battalion NCC at Roopnagar.As many as 745 cadets took part from various colleges and schools of Punjab. The aim of this camp was to develop character, comradeship, discipline, leadership, secular outlook, spirit of adventure and ideals of selfless service among the youth of the country. The participants were also given knowledge about Blood Donation, Drug Addiction and Organ Donation. During the camp, various activities like weapon training, map and compass reading, drill classes, basics of firing drill and classes on 0.22mm rifle, 5.56 mm rifle and light machine gun were arranged. Competitions like Drill Competition, Firing Competition, Cultural Competition, Word of Command and Piloting Competitions were also organized.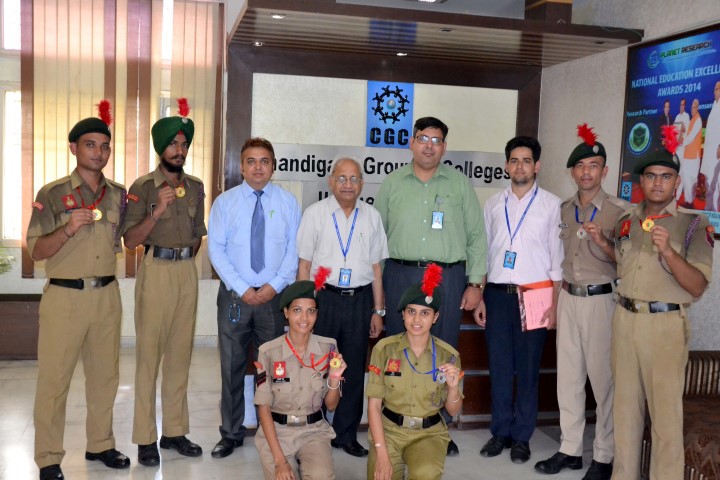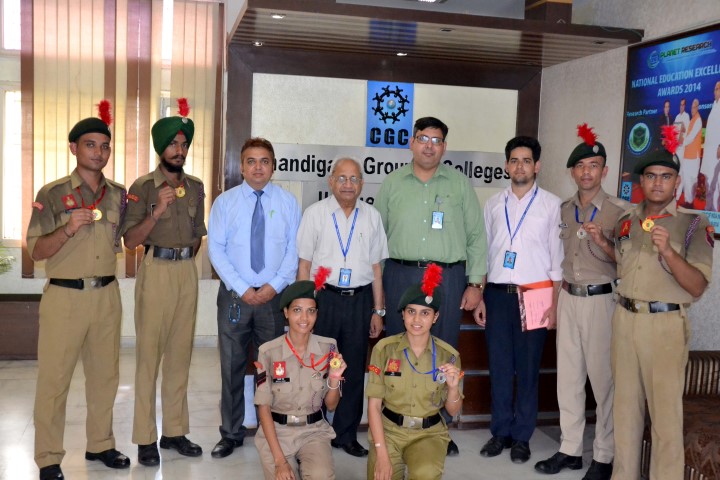 14 cadets were selected for Drill Competition in which 11 were from CGC Jhanjeri. Senior Under Officer Sachin Sharma got the prestigious honor of being the commander of Bravo Company. In other competitions cadets of CGC Jhanjeri won 4 gold medals and 2 silver medals. The Jhanjeri cadets won first as well as second positions in Drill Competitions for boys and girls, first position in inter-company volley ball tournament and first position in Tug of War competition  also .
Congratulating the winners Rashpal Singh Dhaliwal, President CGC said that CGC believes in developing the overall personality of its students. It is our vision to make our students socially sensitive leaders committed to excellence. According to him students are given extensive training so that most of them get their dream of joining Indian Armed Forces fulfilled.