Kundan Vidya Mandir , Civil Lines   organized Shala Pravesh ceremony  for the students. The School was alight with the smiles and giggles of the new LKG students along with their parents and grandparents. The School Principal Navita Puri and the staff performed a 'Hawan' for the commencement of their fourteen year long journey of learning. Later, Principal Navita Puri explained  that  Shala Pravesh meaning as  entering  the school.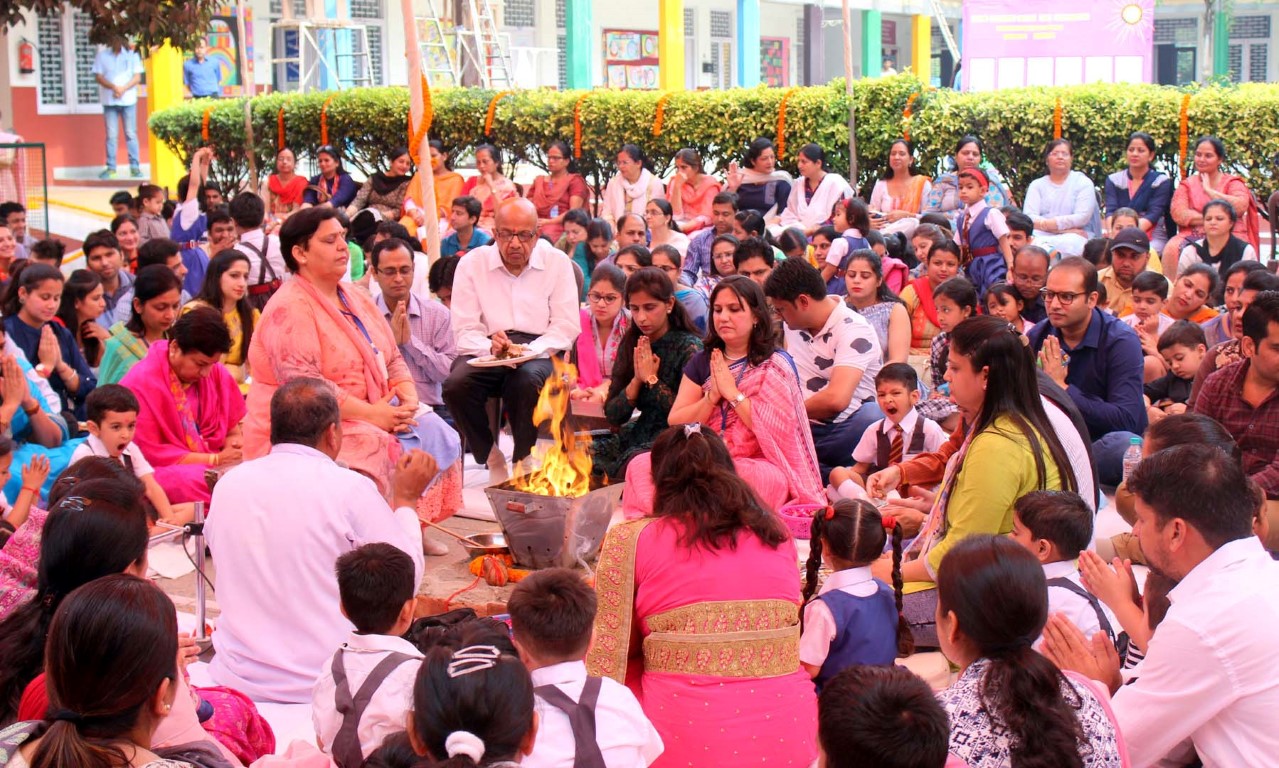 During the orientation program  the new comers were introduced to the institution profile, infrastructure, rich faculty experiment  and the exciting world of education audio visual aids  & presentations. While new Beginning of life started, Children enjoyed their welcome Party. They were shown movies related to studies and their favourite cartoons. They learned values through these movies and helped to improve their listening skills.
Principal Navita Puri later, discussed the personality traits. She emphasized the importance of positive attitude, dedication, commitment and discipline. She added that students should aim high to achieve the chosen positive goal of life. According to her the school offers a right blend of traditional and modern cultural, academic and professional opportunities for overall development of its students .
The Chairman of the school V.K. Goyal along with the School Manager Ashwani Kumar and other members of management and trust also presided over the function and wished the students All the Best on joining the school and blessed them to acquire the best education and become a progressive and responsible citizen for the nation and mankind.