Jeevan Lakshya launched 2018 Calendar to promote eye donation drive
According to a survey, out of four crores global blind population, 12 lakhs are thriving for their eyes and expecting for a cornea transplant to get a new lease of life. To strengthen, the Eye Donation Drive, NGO, Jeewan Lakshya today launched a new calendar of 2018 to strengthen and promote the eye donation. Noted international model and 'Mrs Gladrags 2017' finalist Ruby Singh along with Dr Manish Chaudhary (Ex PGI) and featured models launched the calendar. According to NGO Convener, Amar Chandel, the revenue generated from the sale of calendar will goes to promotion of Eye Donation Drive in country.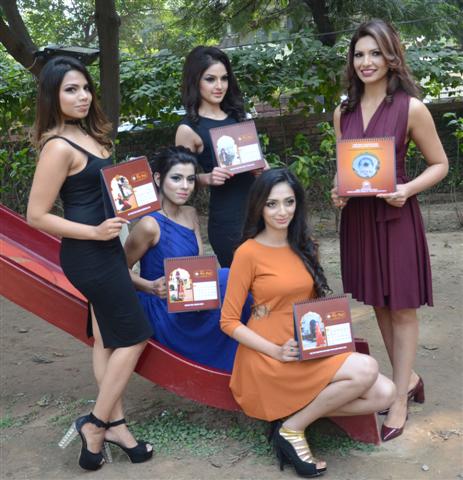 While addressing the media on the apathy of campaign, Dr Manish Chaudhary inform that out of 12 lakh blind population in the country, 75 percent of them can be operated for which donors need to come forward. Available statistics reveals that every year a requisition of 2.5 lakh cornea can make a lot of difference but only 25 thousand corneas are donated which put recipient on a patience mode and is big blow for Eye Donation Campaign.
Present on the occasion, Amar Chandel, Convener, Jeewan Lakshya said, "We will be soon strengthening our campaign and reach out to colleges and universities for its awareness. Donation simply requires being registration for donor's consent in any eye department of local hospital."
Elated International model Ruby Singh expressed her satisfaction being part of this campaign."I am happy to be associated with this noble cause. I believe, youth like us, of this country are the real game changer. Youth participation will certainly help to strengthen the movement and provide a new lease of life."