"Let's join hands to sensitize the nation about the humane initiative of organ donation for saving lives", said Dr. Amit Sharma
In India, the current organ donation rate is an abysmal 0.5 donors per million population as compared to more than 30 donors per million population in some Western countries. "There is a dire need for greater awareness about the low rate of organ donation compared to a high rate of requirement of organ transplants in our country", said Dr. Amit Sharma, Consultant Nephrologist, Fortis Hospital Mohali, while addressing the students and teachers at Post Graduate Government College, Sector 46, Chandigarh.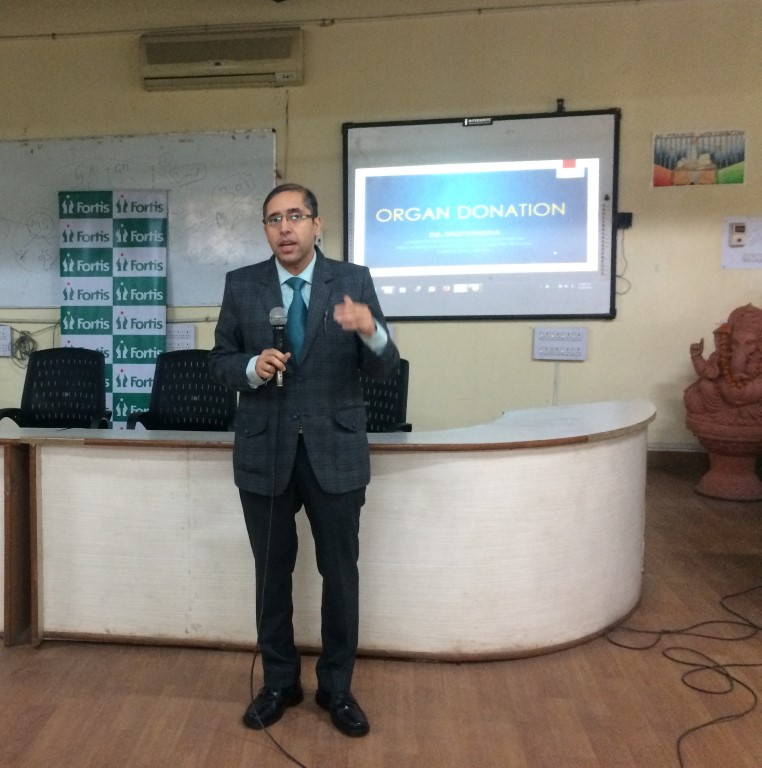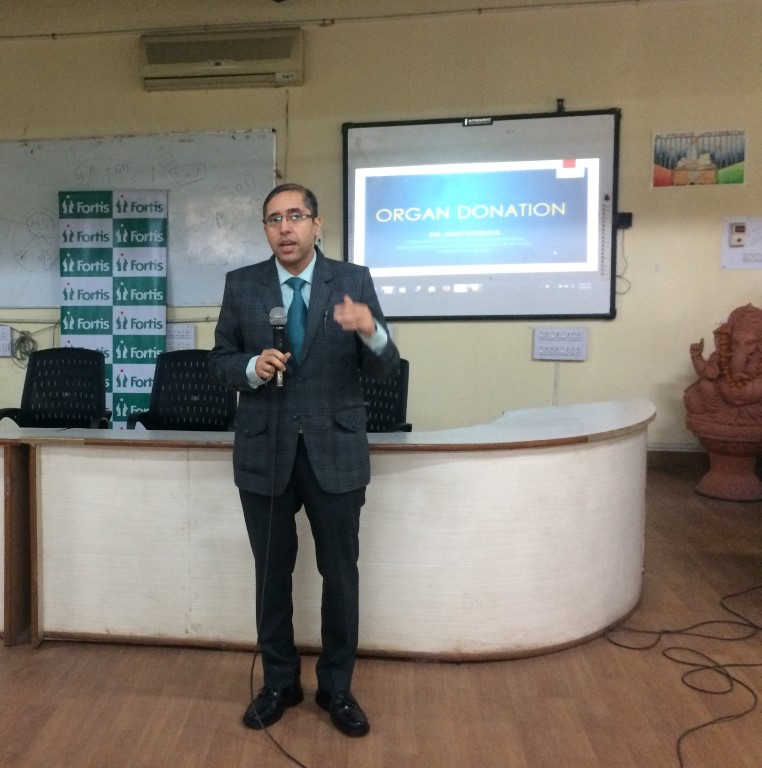 In an interactive session with the audience, Dr. Sharma addressed their diverse concerns. When asked about the prescribed age limit for donating organs, he said, "There is no age limit on who can donate an organ. There are precedents of newborns as well as senior citizens of being organ donors. Whether or not you can be an organ donor depends on your physical condition and the condition of your organs, not your age. Above all, it depends on your commitment to the cause."
Urging the dire need for organ donation, he said, "More than 2.5 lakh people die in India as a result of organ failure annually. A fact to be noted is that despite the high death rate due to lack of organs pledged, cadaver donations are still very few in comparison. In 2016, India's organ donation stood at a meager 0.8 persons per million population. Smaller countries like Spain have shown more promising trends at 36 per million. If one looks at Croatia's 32 per million or US's 26 per million, the numbers in India seem grossly inadequate."
Clarifying a student's doubt on whether any medical illness hampers an individual's ability to donate an organ, Dr. Amit said, "Don't rule yourself out from being an organ donor because you have a health condition. You are always encouraged to register. There are very few conditions that would prevent someone from being an organ, eye, or tissue donor—such as HIV infection, active cancer, or a systemic infection. Even with an illness, you may be able to donate your organs or tissues."
"After the demise of an individual, a team of transplant specialists decides which organs can be optimally harvested based on a meticulous clinical evaluation, medical history and other factors. Even if there's only one organ or tissue that can be used, that's one life saved or improved" he added.
He informed the audience that eight vital organs can be donated including heart, kidneys, pancreas, lungs, liver, and intestines. Hands and faces have also recently been added to the list. Tissues of cornea, skin, heart valves, bone, blood vessels, connective tissue, bone marrow & stem cells, umbilical cord blood, and peripheral blood stem cells (PBSC) can also be donated.
He parted by saying, "Organ donation is an opportunity to make someone's life more meaningful even after we are no more. Let's overcome our doubts and fears and take this pledge. It's time that we all join hands to sensitize the nation about the humane initiative of organ donation for saving lives" leaving behind an aware & zealous audience who pledged to donate organs for saving lives.