newznew (Chandigarh) : The Outstanding Speakers' Bureau and Client Associates partnered to organize the Power Talk on "The Outlook for India in 2017, Budget, Economy, Policy and Politics", yesterday evening, at the Magnolias Club in Gurgaon. The panelists for the Power Talk included Navneet Munot, CIO SBI Mutual Fund, Mukesh Butani, Chairman and Managing Partner, BMR Legal and Dr Rahul Khullar, Former Chairman TRAI and Former Secretary, Ministry of Commerce. The session was moderated by Pranjal Sharma, Business Knowledge Advisor, Columnist and Editorial Consultant.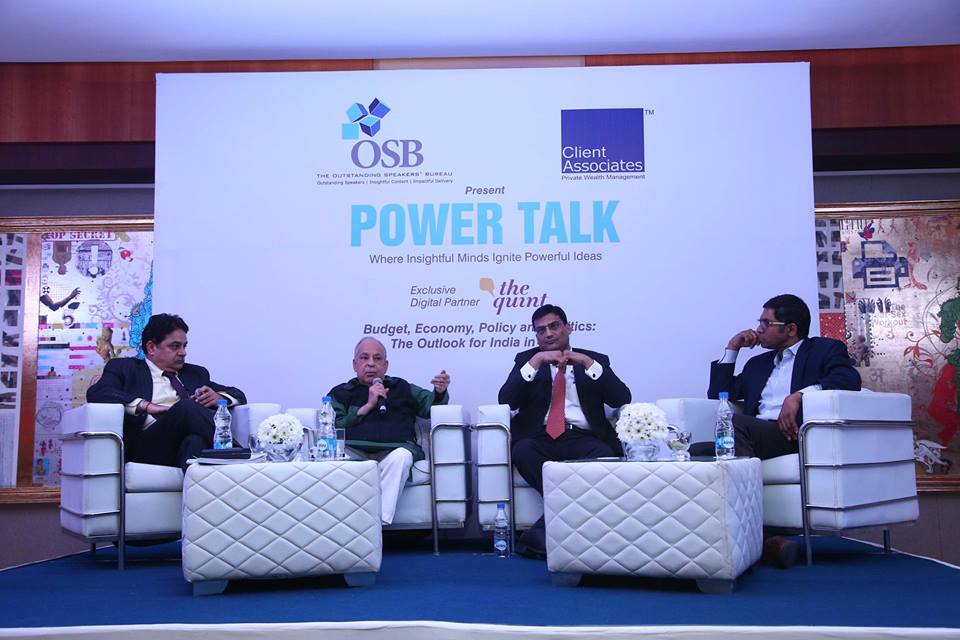 Navneet Munot, CIO SBI Mutual Fund, the keynote speaker, started the evening with insights on the current economic scenario in the country. According to him the four growth drivers that could be very interesting over the next few years include rural India, affordable housing, access to credit and rising exports, that could help India build a sound monetary policy. Mr. Munot also underlined the four indicators for a sustainable bull market – stable macro and political enviornment, driving corporate profitability, starting valuations and liquidity. Mr. Munot, was very optimistic about the India growth story and said that in the coming few years, what India is going to achieve is going to be nothing short of miraculous.
The keynote was followed by a panel discussion that emphasised the political imperatives that defined the 2017-18 Union Budget. The panel had diverse views, where Navneet Munot showed optimisim towards the budget; for Dr Khullar the budget was only an image makeover. "The government is defending and promoting what demoetization stood for. It is a no-risk, no-adventure budget," he said. Mr Butani on the other hand, came in neutral. He had mixed reactions on the budget. The two good things about the budget, according to him, were that the non-planned and planned expditure had been done away with and the government has shown the projected current account deficit at around 2%.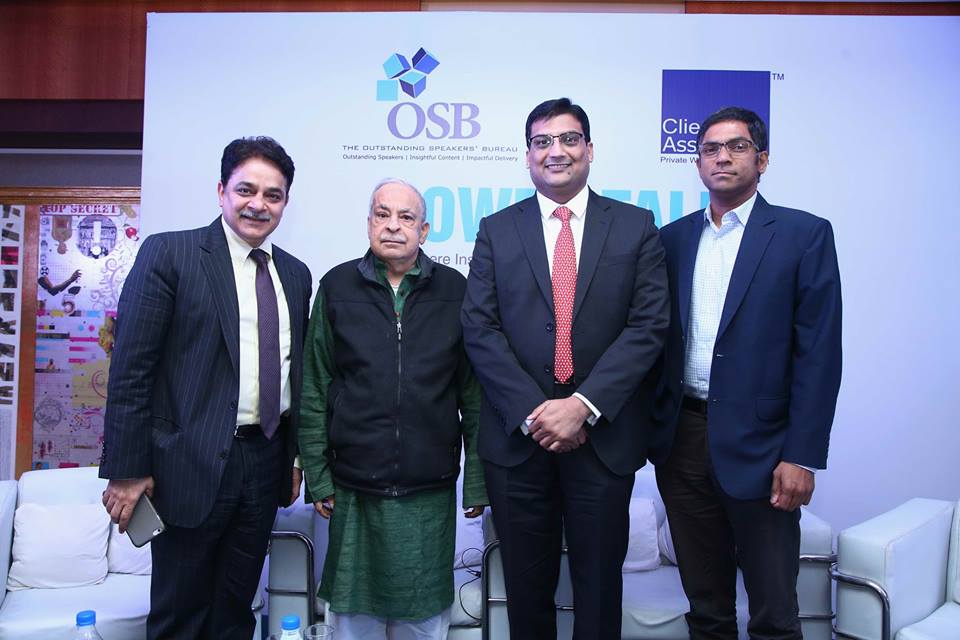 The panel discussion ended with an audience interaction that had a very interesting take on the budget and its scope around societal issues including primary health, sanitation, education in India, the issue of corruption at the center and state levels, and the impact of the budget on entrepreneurs.
A division of Genesis Burson-Marsteller, The Outstanding Speakers' Bureau's Power Talk regularly engages exemplary speakers in thought-provoking conversations with an aim to ignite powerful ideas. Kriti Makhija, Business Leader, The Outstanding Speakers' Bureau, said, "The second edition of the Power Talk convened eminent industry experts from The Outstanding Speakers' Bureau & Client Associates' panel, sharing insights on the Outlook for India in 2017. The Power Talk was created with a vision to be a wealth bank of knowledge and events such as this discussion help foster a meeting of like minds and sharing of perspectives."
When asked about the Power Talk, Himanshu Kohli, Co-Founder Client Associates said "The composition of the panel, The Quint as the media partner, and participation from the audience was excellent. The idea behind these knowledge sessions is for people to come together and share perspectives. We are happy to have partnered with The Outstanding Speakers' Bureau and look forward to organizing more thought leadership events together."