newznew (Chandigarh) : The Valedictory Function of Oil & Gas Conservation Campaign-'Saksham 2017' was held at Institution of Engineers India Ltd. in Sec 19. Hindustan Petroleum Corporation Ltd (HPCL) which is the State Level Coordinator (Oil Industry) organised the event. Chief Regional Manager, HPCL, Gagandeep Singh Sodhi was present along-with senior managers of other oil companies – IOC, BPCL & GAIL. Mr. Parimal Rai (IAS), Adviser, UT Chandigarh was the Chief Guest.  The Chief Guest was welcomed by DGM Gail.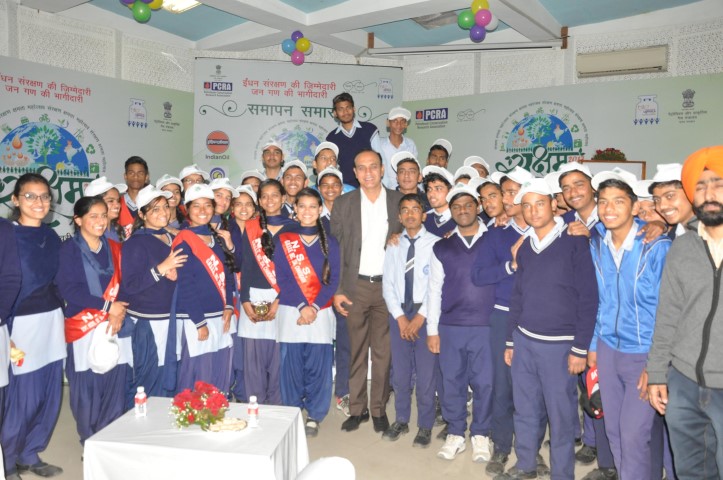 In his welcome address Gagandeep Singh Sodhi brought out the importance of Conservation of Oil & Gas and highlighted the activities undertaken during 'Saksham 2017' and the need to carry forward the same in everyday life.
A local band of Chandigarh gave a scintillating performance in a Fuel Saving Concert during the Valedictory function. Key Note Address by Advisor to administrator UT Chandigarh. The speakers at the function highlighted the importance of campaigns like 'Saksham' undertaken and carried out by Ministry of Petroleum & Natural Gas, Petroleum Conservation Research Association (PCRA) and PSU Oil Companies. They expressed the need of Conservation, as the Nation was dependent upon imports for its major requirement of Crude Oil at an enormous cost of foreign exchange.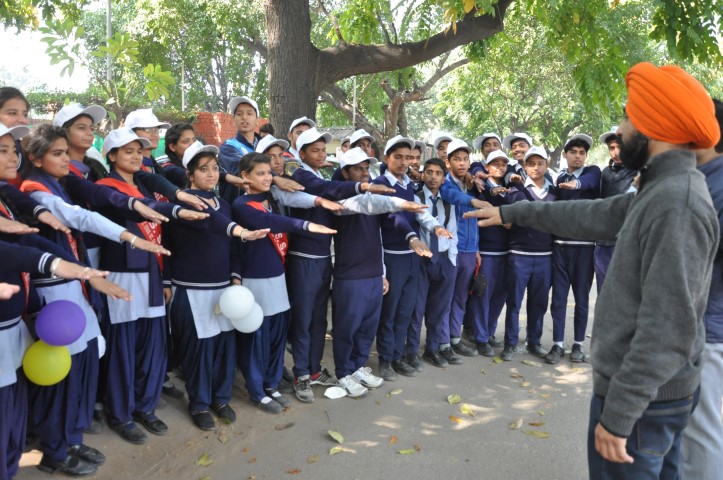 Since many competitions had been held during 'Saksham 2017' trophies and prizes were awarded to the winners at the function by the Chief Guest. The proud recipients of the trophies were the victors of Quiz Contest, Drawing and Painting Competition, Slogan writing Competition of various Schools etc. Trophies were also given to the Colleges & Schools for their active participation in various events like walkathon, cyclothon, LPG and Kerosene Conservation Clinics, etc.
Mr. Satish Sudhir, PCRA gave the vote of thanks. It is noteworthy that in its drive to educate people in conservation of petroleum and gas the Ministry of Petroleum & Natural Gas and Oil PSU companies, has been organizing Oil and Gas Conservation Fortnights (OGCF) & other campaigns since 1991 throughout the country.