City based RoboChamps to rope in schools from across the globe
NewZNew (Chandigarh) : In what could be a world record-breaking event, over 20,000 children will share the stage this year in India's first and largest ever robotics show which would be held in New Delhi.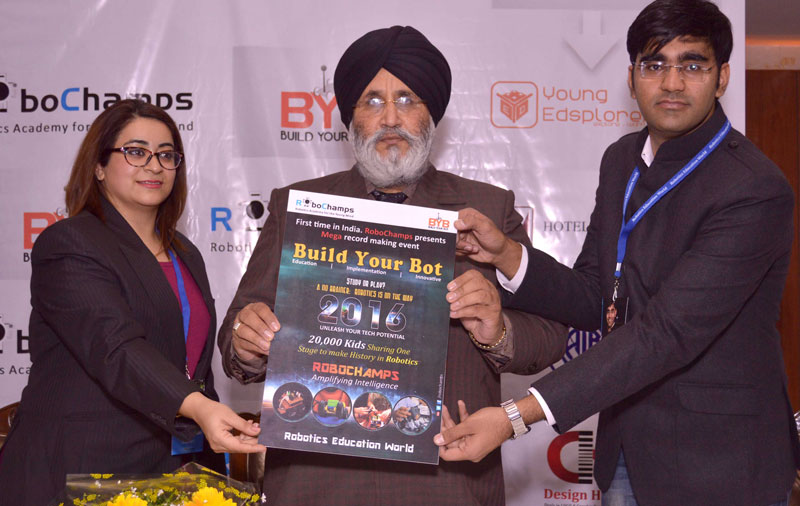 The event Build Your Bot (BYB) is scheduled to take place in July this year and is being managed by Chandigarh based Robotics Education World, which is being supported by Delhi based Young Edsplorer.  RoboChamps is an organization engaged in providing Robotics and Technology based education to the young minds through schooling education in India
The event was officially announced here today at a press conference where Daljit Singh Cheema, Punjab Education Minister was the chief guest. While speaking on the occasion he said such initiatives must be encouraged where children will get an exposure to practical concepts.
Akshay Ahuja, Director, Robotics Education World, while interacting with media here today said, "The event, Build Your Bot (BYB), will be an attempt to find a place in Guinness Book of World Records. Through this event 20,000 kids will share one stage making history from all across North India will be outreached by RoboChamps Academy. Over 500 children from other countries are also expected to be a part of the event. We are inviting some schools Pakistan, China, Nepal, Bhutan, USA, and many more countries. Some of the prominent Indian cities from where the students will be participating include Chandigarh, Panchkula, Mohali, Ludhiana, Jalandhar, Amritsar, Solan, Shimla, Ambala, Panipat, Faridabad, Gurgaon, New Delhi, and Chennai besides others."
The vision of this event is to strengthen skilled future of technocrats by making practical education an integral part of their learning at an early age. To build a better India with technical education that starts at the grass root level, making practical learning a habit more than a dream.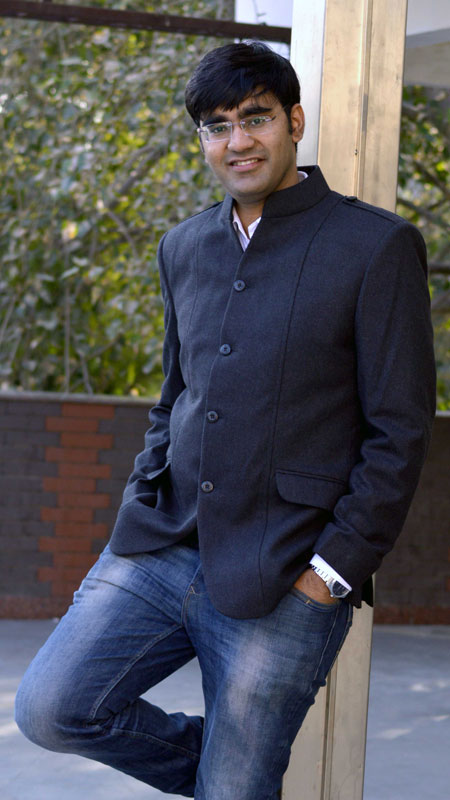 He informed the event, which can be considered as an event to promote 'Make in India' initiative of the government will be held at Pragati Maidan, New Delhi and talks are on with the Prime Minister Office (PMO) for having Narendra Modi as the chief guest on the occasion.
Ahuja said, "We will have an extensive training of participating children through RoboChamps, an academy being run by Robotics Education World. This event will bring change in education system that is taking all over education on hand-on practice." Student will start from scratch and make their own line following Robot. While making Robot they will come to know many concepts practically rather that theoretically, he added. "The event has been divided into four levels: ALPHA, BETA, GAMMA AND OMEGA, each level contributing to the enhancement of STEM (Science, Technology, Engineering and Math) skills of the participants.
Shikha Agnihotri, Co-Founder & Business Head, Young Edsplorer, explained, "An organization which aims at promoting the concept of experimental learning by collaborating people from diverse worlds of travel and education, we at Young Edsplorer Pvt. Ltd. have been associated with Robotics Education World and have constantly endeavoured to facilitate the young explorers to carve a niche for themselves in the field of science. In an effort to interface the youth with technology, Robotics Education World will be launching its mega event 'Build Your Bot' in July 2016.