Audience favourite, Sony SAB's Jijaji Chhat Per Hain is back with yet another horrifically comic track as it continues to impress viewers and keep them glued to their screens. As all the fun and Holi celebrations come to an end, Elaichi (Hiba Nawa) and Pancham (Nikhil Khurana) are caught red handed by Murari (Anup Updahyay).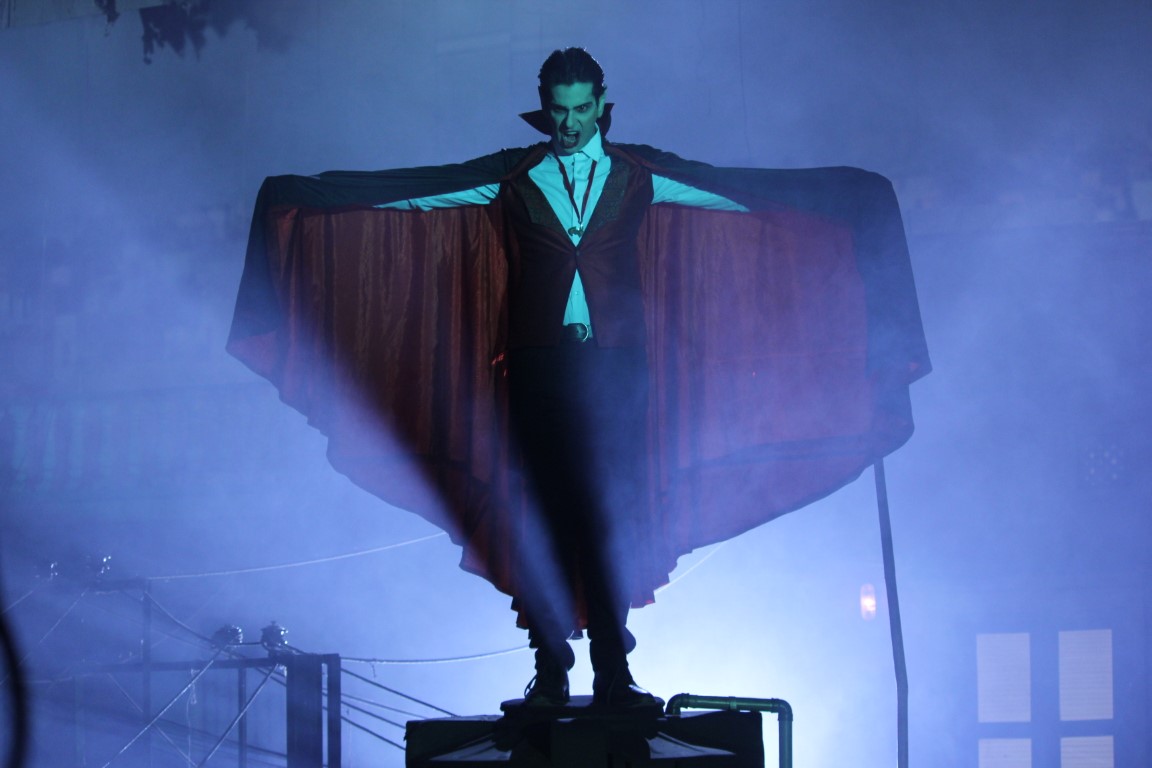 The young couple are petrified when Murari catches Pancham trying to kiss Elaichi. In her bid to protect Pancham and confuse Murari, Elaichi tells Murari that Pancham wasn't kissing her. Instead, she accuses Pancham of being a Dracula and attempting to suck her blood. However, just when Murari plans of giving him some money and sending him away, Pancham scares him and Karuna (Soma Rathod), forcing them to let him stay in their house. This leads to Murari deciding to kill the Dracula inside Pancham by stabbing him.
How will Elaichi save Pancham from being killed by Murari?
Anup Upadhyay, playing the role of Murari said, "Murari is very possessive and protective about his daughter and is shocked to see Pancham kiss her. When he comes to know that Pancham is Dracula, he decides to kill him to protect his family. It will be amusing for our viewers to watch this crazy hit and miss while Pancham is disguised as Dracula."
Nikhil Khurana, playing the role of Pancham said, "Pancham is always upto something weird and Elaichi keeps coming up with these crazy ideas. Since he is caught kissing Elaichi, they try to cover this up by getting Pancham to pretend to be Dracula. While they attempt to scare everyone around, he is about to get into trouble himself. All in all, audiences can look forward to loads of laughter and some crazy stuff in the upcoming episodes!"
Stay tuned to Jijaji Chhat Per Hain, Monday to Friday at 9:30PM only on Sony SAB.