Based on the theme 'Corporate Leadership', Panchkula Management Association (PMA) celebrated its 5th Foundation Day function here today in Panchkula. The occasion also witnessed the release of souvenir highlighting the various activities of the association.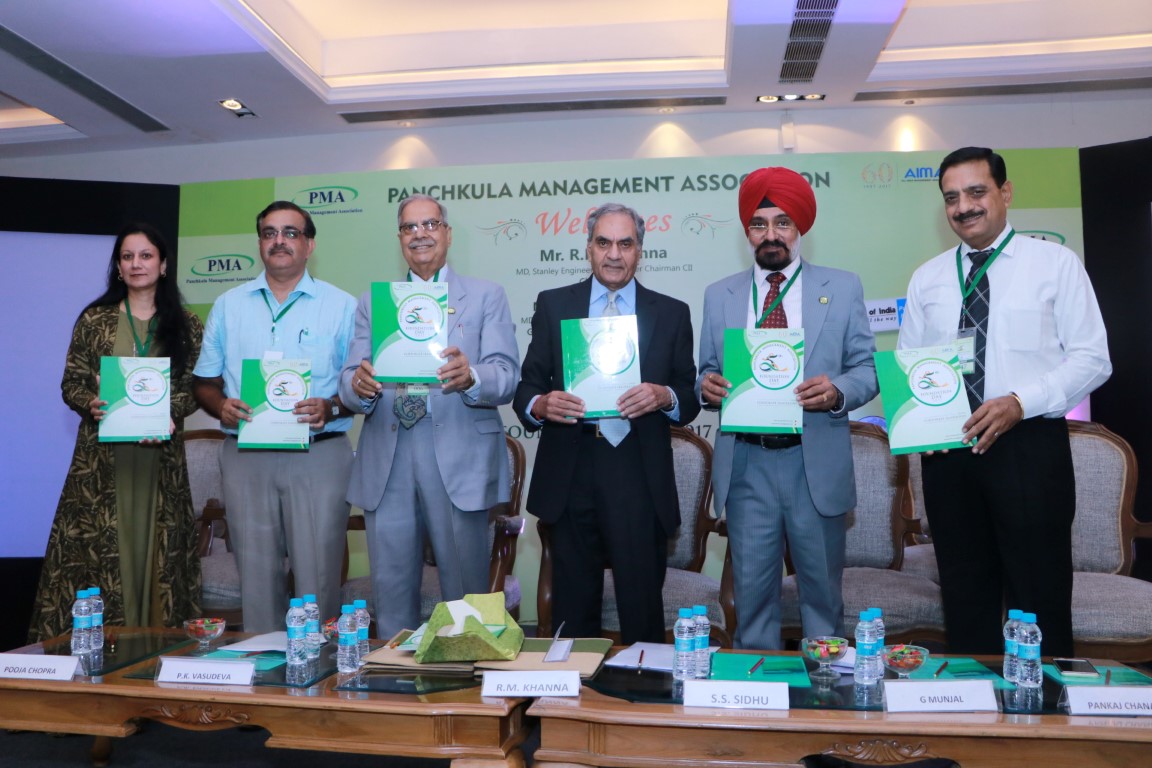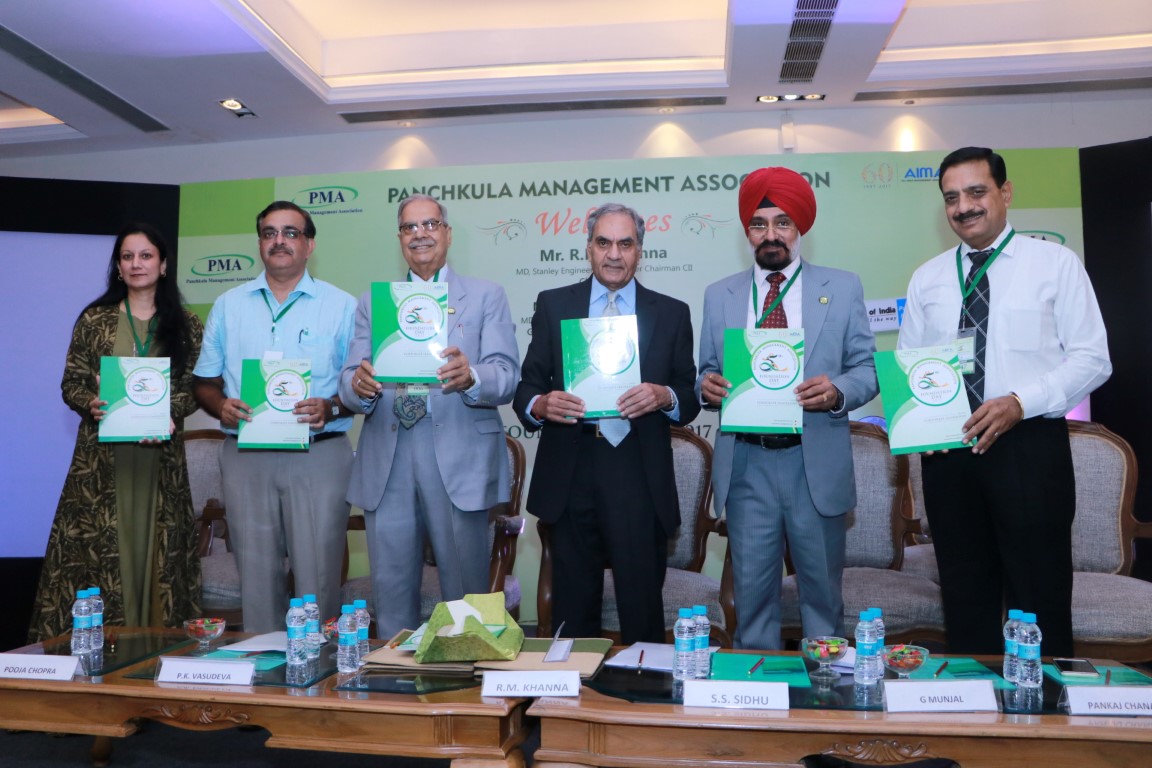 Congratulating the members of PMA on their achievements, the chief guest on the occasion, R M Khanna, CMD Stanley Engineering said,"Leadership is like the weather – everyone talks about it, but no one does anything about it. People seem to accept leadership, good or bad, as a cosmic fate that simply happens. If we suffer from inadequate leadership, it is perceived as bad fortune and unavoidable".
"Studies show that 50% of all businesses that fail due to bad leadership. Effective leadership can increase net margins by 20% – 30%. We have seen so many good organizations partially collapse or go completely out of business because of a systemic, toxic work environment polluted by a manager's so called "style," Khanna added.
Introducing the theme of foundation day, Dr. P. K. Vasudeva, Chairman of Foundation Day Committee said, "The corporate leaders always act after proper analysis of tasks entrusted to them and do not panic under crisis. They have an inner vision of fulfillment and do not crave after small pleasures of life that give them short term happiness. They are  visionaries who can foresee and forecast coming events forthrightly".
Thanking PMA and its members Partap K Aggarwal, CMD IDS Infotech Ltd who was the Guest of honour and Keynote Speaker said that he was honoured to attend the foundation day, which is a highly professional body committed in developing the junior leadership of tri-city.
Sharing his views on the occasion, he said, "Never ever go without a Plan B. Having a Plan B turns a good strategy into a great strategy, and if and when Plan B becomes your Plan A, you should also make sure there is another plan to replace your Plan B. Managers, can become better leaders and people, not by simply copying what management gurus say, or by following some new management fad or fashion, but by going where other managers fear to tread".
Welcoming the delgates S S Sidhu President of PMA paid tributes to the past presidents of PMA – Dr. G Munjal and Lily Bawa who brought up this organisation to such great heights by conducting seminars, workshops and panel discussions on GST, Digital Mission, carbon Footprints and annual budgets.
Pankaj Chanana Secretary PMA gave a short presentation on PMA activities carried out in the last four years. Dr. G Munjal, CMD IndSwift and founder President of PMA delivered a vote of thanks to the august gathering of the function.