Just go online or use app, we will package & pick up item for shipping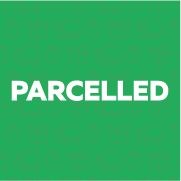 NewZNew (Chandigarh) : On­–demand first­ mile logistics company Parcelled today announced extending of its services in Chandigarh. The launch of services in Chandigarh is a stepping stone in the course of Parcelled's rapidly expanding reach.
Parcelled has unique model that rests on convenience and reliability. Their on-demand pickup service eliminates the hassle of packaging and saves customer's time. Users just have to schedule a suitable pickup time on www.parcelled.in / Parcelled mobile app and mention the courier pick-up location. Once the request is confirmed, a pickup agent will pack and pick up the item for shipping. Thereafter, users will get end to end tracking and delivery notifications of the item. Packaging customization and paperwork are all taken care of by packaging wizards from Parcelled.
Parcelled is already running smooth operations in Tier 1 metropolitan cities such as Delhi, Mumbai, Pune, Jaipur and Bangalore. With its going live in Chandigarh customers can now avail online courier services from the comfort of their homes at a minimal cost. Parcelled is backed by established logistics brand, Delhivery and the startup research platform Tracxn Labs. Additionally, the company has also raised a fresh round of Series A funding, which will focus towards strengthening its core technology platform, expansion of its team, product portfolio and the launch of its services in multiple cities.
With the presence of Parcelled in 12 cities and fresh funds, the company is aiming to grow its user base and to be seen as the premier trusted courier service in the country. Parcelled not only caters to consumers, but also provides services for Small and Medium Enterprises. Customers can ship any item, at their preferred time. A comfort element is offered as Parcelled will come to customers' doorstep and personally package the items to be shipped.
Announcing this, Xitij Kothi, Co- Founder and CEO, Parcelled, said, "This is an important phase for Parcelled and we are pretty excited to launch our services in Chandigarh. Having launched our services in several cities, we have the requisite expertise and experience to ensure that our offerings will resonate well with the customers".
He further added, "Parcelled is a simple service that can be used by anyone. We are taking Parcelled to new cities so as to ensure that an individual who is in need of a courier service, is not struggling. Moreover, Parcelled makes the entire process extremely simple, and accessible at the click of a button. Users just need to book a time and provide the location details and we will take care of the rest. To also expand our reach to customers, we have a very effective pricing model that appeals to users".