PareeHAAT-Kasba Karigari Ka kicks off: PareeHAAT Kasba Karigari Ka an exhibition envisioned by city based fashion designer & curator Rashmi Bindra, who recently survived cancer, is all set to revive the lost art & fine heritage craftsmanship from different parts of India at Hotel Shivalikview, Sec 17 here.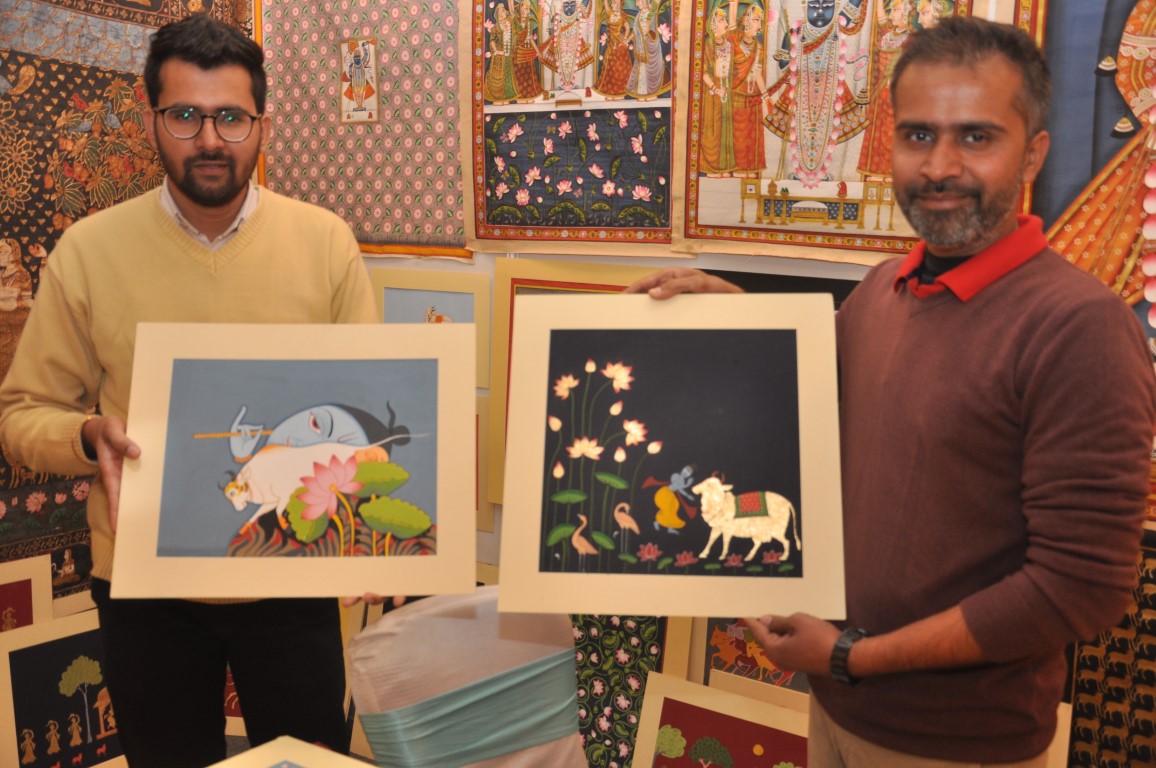 The exhibition has kicked off  and will be on from Feb 1-2 (Sat-Sun). The showcase will be held from 11 am till 7:30 pm daily. CITCO Managing Director  Jasvinder Kaur Sidhu(IAS) formally inaugurated the exhibition.
Rashmi Bindra said, "I travelled extensively for over 3 months to get some of the most intense handmade art and fashion from nooks & crannies of India. The PareeHaat team has worked relentlessly to get together all the possible talent, which tells the story of conviction and creativity, the traditional to the modern, chic to the ethnic, and the luxury to simplicity the exhibition aims to capture different hues, splendor and grandeur of India."
Added Rashmi, "The whole exhibition has been put up  with a motive of empowering every small little skill or 'Kaarigari' and to revive the lost heritage by showcasing fashion , art and lifestyle which is simply an absolute labor of love. The focus of the exhibition is  revival of heritage craftsmanship & art which have been losing sheen over time."
The exhibition has been put up by Rashmi Bindra in collaboration with Paree Foundation which focuses to achieve economic freedom of women by providing employment to them. CITCO is also associated with the exhibition.  The  event's creative partner is INIFD.
Dr Parminder Kaur, Founder, Paree Foundation said, "The showcase is presenting the elegance & opulence of our Indian heritage. We are exhibiting & promoting all kinds of sustainable livelihood solutions and keeping the legacy of craftsmanship alive through PareeHAAT."
PareeHaat has a showcase by 5 NGOs, which have brought out the hidden talent of many underprivileged artisans.The label 'Oryn' has a range of handcrafted wellness products; founder of the label Meenakshi Bhardwaj   is present with her wares at PareeHAAT. Fashion Design  Council of India (FDCI) designers like Abhi Singh known for his contribution to Indian handlooms is there. Rahul Singh, an alumnus of NIFT, New Delhi known for his specialization in 'Kashidakari' and 'Saboori' too has brought his collections. The famous designer Sonia Jetleey's ensembles too are available.
Parsi garras and embroideries by Nergisse & Veera from Mumbai are a treasure trove, Rusky and Ritu, brings tilla and zari in Kashmiri style. Ritu hails from Jammu & Kashmir. Nomi Weavers Nest from Assam have brought the region's rich heritage and creativity in their sustainable fashion collections. S.A. Creations by Sikandar Khatri, has  authentic bandhej crafts from Bhuj, Gujarat. The whole show gets a magical touch with the Pichwai miniature art & paintings by Kuldeepak Soni from Rajasthan.
Punjla  a label of Patiala, is here. Zephyr By Jyoti Khosla, has a collection of Ajrak on Shaneel, AlBasir is here with an exclusive collection of Ultimate Kashmir Arts, Zoyashi by Zoya & Tashi, has created minimalist designs using looms. Kumud designs has embellished Chikankari. Bageeya Ecoclothing by Jigisha ties leaves in the organic cloths to get their imprints,  is a beautiful art form.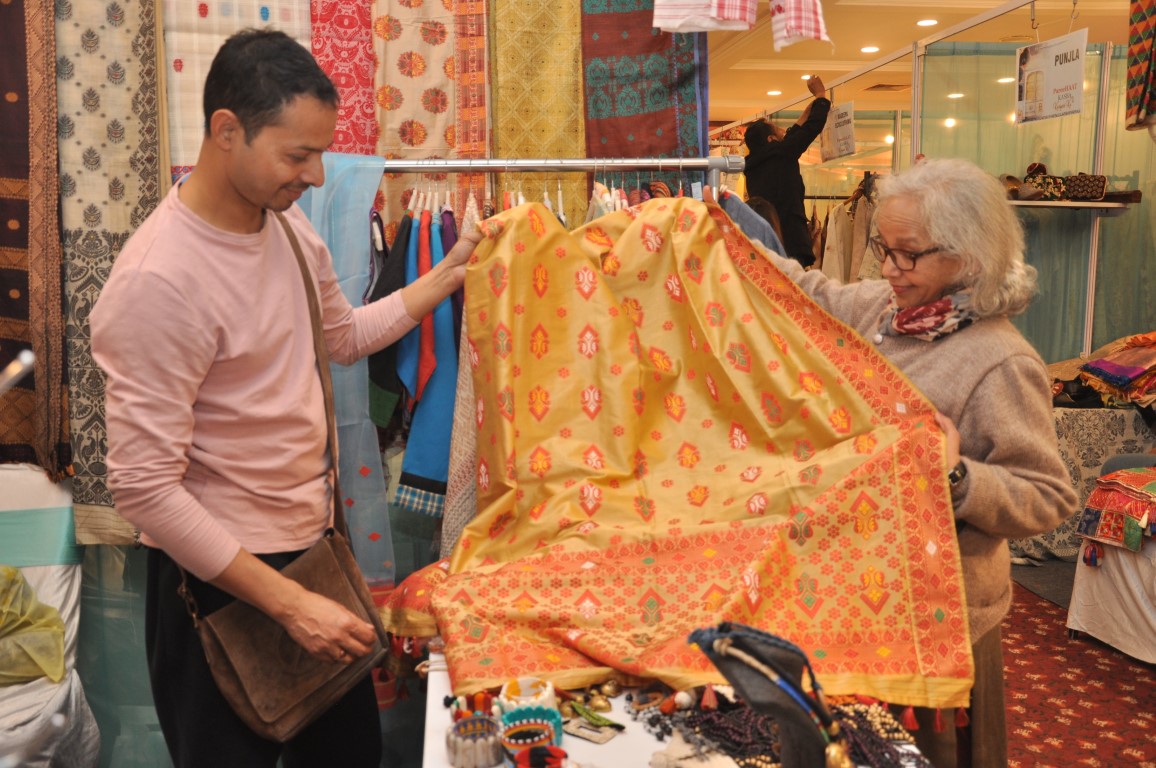 Rashmi Bindra herself has displayed a collection of hand painted sarees and suits, with a touch of batik, tie & die.
Adds Rashmi, "We also have Irani and Persian work shawls, stoles and sarees and in fact if you want to get your Pashmina restored, it can be done at the exhibition. Lubna will restore it for you bringing life to the old one's "
Ehsaas has beautifully crafted  authentic Kundan and Polki Jewellery. Moreover PareeHaat has gone organic be it handbags, spices, pickles or herbs. Knick-knacks, little jewellery, bakes and cakes, flowers and pots add pop to the show.