Patiala Heart Institute gets the prestigious 'Kayakalp Award': Patiala, October 16: In a significant development, Patiala Heart Institute, Patiala has bagged the prestigious 'Kayakalp Award' for maintaining cleanliness within the hospital premises and showing dedication towards the mission of 'Swachh Bharat Abhiyan'.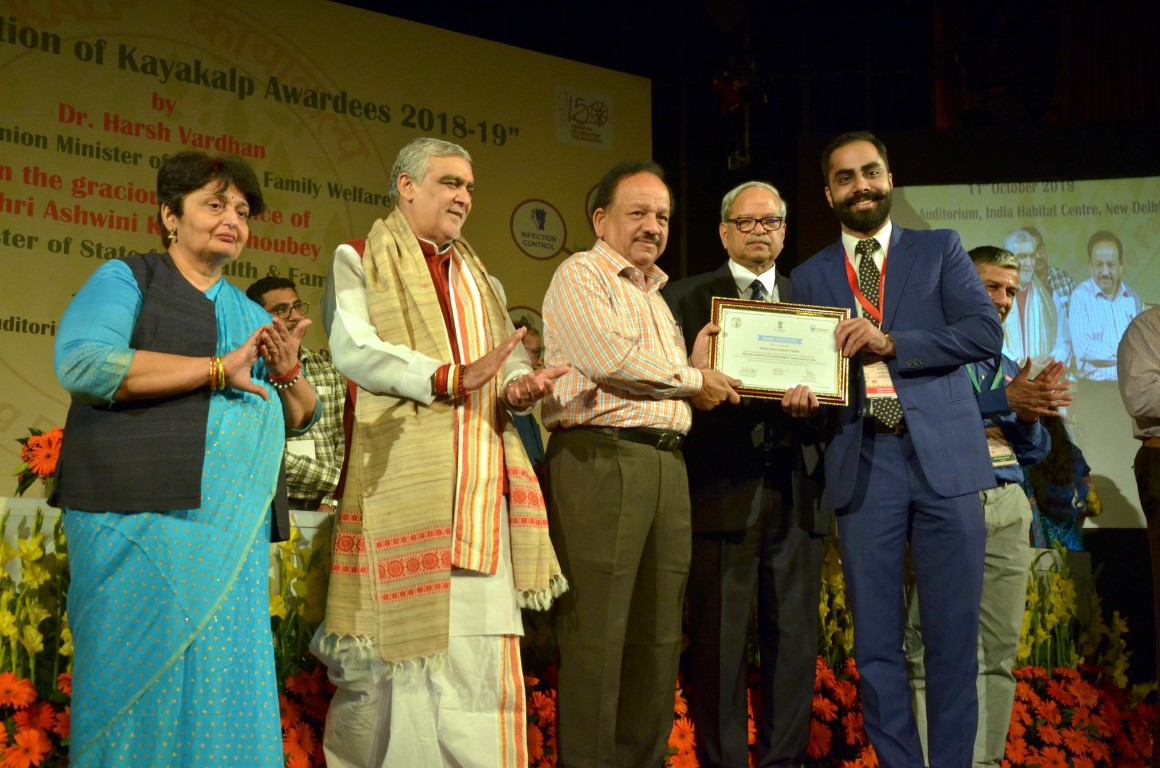 Patiala Heart Institute is the only private hospital from Punjab to win the Kayakalp Award till date. Only ten private hospitals across India were shortlisted for the award after a rigorous assessment process.
Union Health Minister Dr. Harsh Vardhan, along with Minister of State for Health Shri Ashwini Kumar Choubey presented the award to Mr. Dilshad Singh Sidhu, Chief Operating Officer (COO) of Patiala Heart Institute during an event held at the India Habitat Centre, New Delhi on Friday.
Commenting upon getting the award, Dilshad Singh Sidhu, COO of Patiala Heart Institute said, "It is an extremely proud moment for Patiala Heart Institute to win the prestigious Kayakalp Award. Being recognized for excellence in promoting cleanliness, hygiene and infection control in the hospital further motivates our entire team to work towards improving the quality of care for our patients."
He said further that as a healthcare facility we need to ensure and promote cleanliness and hygiene and it should be part of our day-to-day practices. We at our hospital believe that the attendants of the patients, if educated in an organized manner, can play a pivotal role in spreading the message of cleanliness and hygiene which further reduces the risk of various diseases and leads to a healthier society," he added.
Speaking at award ceremony, Dr. Harsh Vardhan said, "Kayakalp award has made you an inspiration towards 'swachhta' in your community and region. Now you should become role models for other health facilities and inspire and lead your community and districts towards achieving the highest standards of cleanliness and hygiene."
During occasion Union Ministers also released the Kayakalp coffee table book documenting the success stories of the award-winning health facilities.