Patients Interact with doctors on World Kidney Day : Dialysis patients and their family members today gathered for a special event to mark 'World Kidney Day' organized at Fortis Hospital Mohali.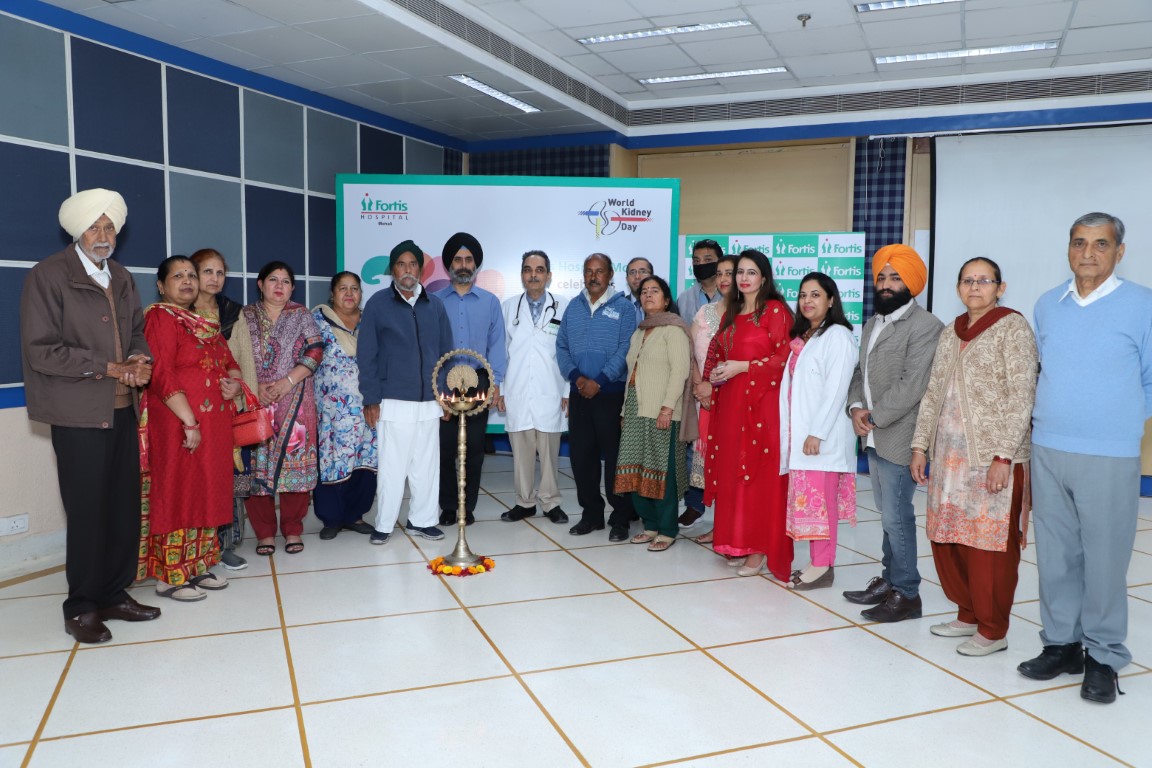 The interaction was held under the aegis of "Sahaayak", a get-together of patients of kidney failure undergoing dialysis. Those who have undergone kidney transplant also attended the event. The day was made special as the patients presented mementoes to doctors, thanking them for their care and support.
The doctors' team was led by Dr. Amit Sharma (Consultant – Nephrology) and other key members of the Nephrology and Transplant Unit at the hospital, including Dr. HJS Gill, Senior Consultant, Nephrology. Abhijit Singh, Zonal Director, also spoke on the occasion.
Throwing light on this year's theme of World Kidney Day, Dr. Amit Sharma said, "World kidney day is celebrated every year with aim of increasing awareness of the importance of our kidneys to our health and of reducing the impact of kidney disease and its associated problems worldwide. Kidney disease is currently the 11th leading cause of global mortality, more so in a country like India due to presence of many risk factors like increased prevalence of Diabetes, high blood pressure, poor hygiene and inadequate access to quality healthcare."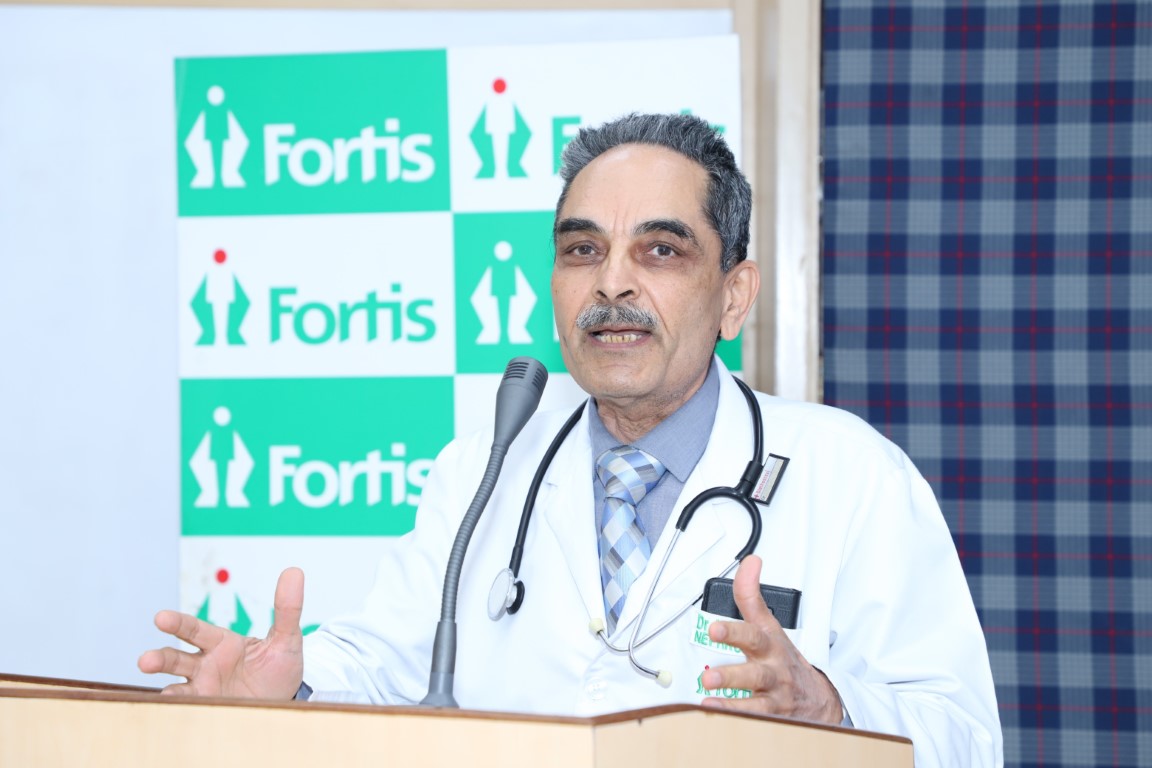 Dr. Sharma said, Many types of kidney diseases can be prevented, delayed and kept under control when appropriate prevention measures are in place. Hence it is important to encourage and adopt healthy lifestyles (adequate water intake, remaining fit and active, regular exercise, healthy diet, keeping a check on blood pressure and blood sugars, tobacco control). Screening for kidney diseases using urine and blood tests should be done. Screening of high risk individuals and early diagnosis and treatment is cost effective to prevent or delay end-stage kidney diseases.
Doctors encouraged the audience members to not only keep a check on other risk factors of kidney disease, but most importantly, keep an eye on the weighing scale. "Obesity is preventable, and we endeavor to spread more awareness about the right lifestyle in an effort to prevent risk factors associated with being overweight," informed doctors.