NewZNew (Chandigarh) : The Petrol Dealers of Punjab are on a war path with the Punjab Government as well as Public Sector Oil Company Indian Oil Corporation (IOC), as they feel that they have been taken for granted by an insensitive Punjab State Government & bureaucracy and IOC which is State coordinator of Punjab along with HPC and BPC.  To express their ire 2 senior office bearers Paramjit S Doaba, President & G S Chawla, Senior Vice President, Petrol Pump Dealers Association Punjab (PPDAP) are currently sitting on a hunger strike in Mohali they are joined by a member of the Association Girish Sapra. The Senior Vice President of the PPDAP held a press meet, to air petrol dealers' grievances.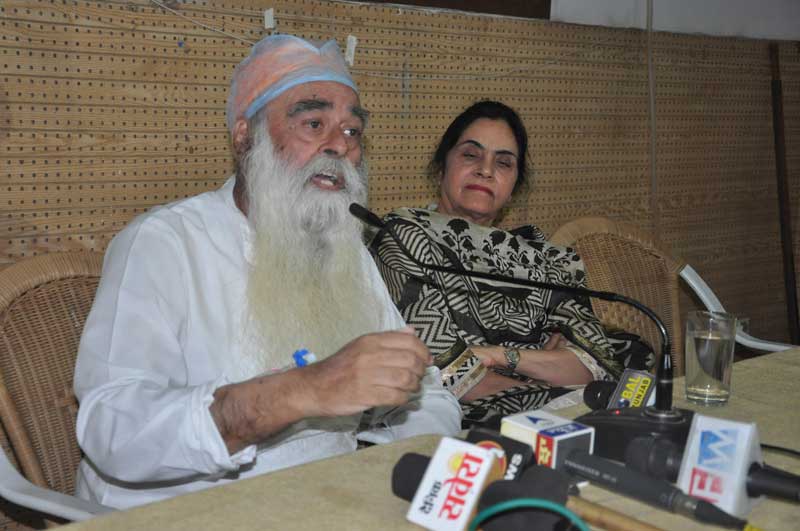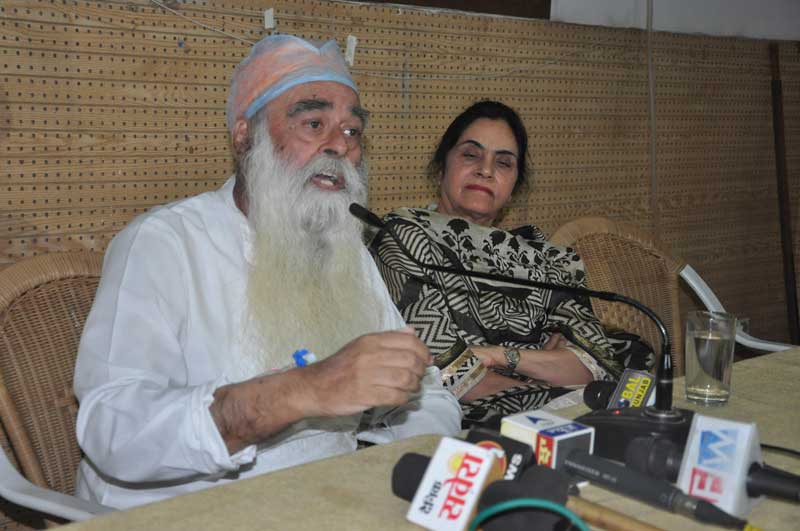 One major bone of contention is that the Petrol price in Punjab is higher than neighbouring states like Haryana due to a huge VAT of 36 percent being levied on Petrol & 18 per cent on diesel by Punjab Government. "We have represented to Excise & Taxation Department, about fuel prices in Punjab being higher than other states as the VAT is more here. The government has not done anything to reduce the VAT to save the Petrol dealers who are bearing the brunt." Said Paramjit S Doaba, President, PPDAP in a statement issued from the spot in Mohali, where he is sitting on hunger strike.
 It was divulged at the press meet that the sales growth of Petrol & Diesel is just over 4 per cent which is down from 11 per cent in 2010. What's more, Punjab's market share in petrol sales vis a vis Haryana has gone down from 68 per cent Punjab & 32 per cent  Haryana in 2000 to 48 per cent Punjab & 52 per cent Haryana in 2015.
Another anomaly was brought out by G S Chawla, Senior Vice President of PPDAP at the Press Meet; Chawla who too is on a hunger strike & is hospitalized said, "I took permission from Hospital to come for the press meet. IOC is over charging in Punjab by fixing the retail selling rate on the Panipat refinery base instead of Bathinda refinery thereby earning crores of Rupees. IOC is concealing from the Punjab Government about paying of Entry Tax on crude to Haryana Government by recovering the same from Punjab customers. This makes retail prices higher in Punjab, by which oil companies make big profits & dump interest of Punjab Petrol Dealers."
Adds Chawla, "The purchase price of Diesel and Petrol by HPC from the joint venture of HPC & Mittals in the Bathinda Refinery; is lower than Panipat IOC refinery, but the retail prices in Haryana of Diesel and Petrol are lower than Punjab. We want Bathinda Refinery based pricing to be done which will bring down prices of Petrol and Diesel by Rs 1.20."
The Punjab Petrol dealers are already sitting on hunger strike and have now announced that petrol dealers in Ropar, Mohali & Rajpura have declared a no purchase policy of petrol & diesel from oil companies.
"The price disparity is giving rise to oil mafia which is operating without any fear of law by smuggling in petrol & diesel and selling in open market at lower rates. This is killing the legal market in addition to causing crores of rupees loss to exchequer." Said an official of the Association at the press meet.
The petrol dealers explained to reporters by giving figures that in rural India, Punjab has highest penetration of two wheelers, the state also tops the charts as far as four wheelers are concerned. So why is the petrol sales' market share going down? The reason is clear higher prices are resulting in bordering states taking away a large chunk and the smuggling taking place is also creating a parallel market at the cost of legal trade.