PM Narinder Modi laid foundation in Zirkapur via webcast : Prime Minister Sh. Narinder Modi today laid the foundation of the 10th bidding for City Gas Distribution (CGD) Project in Zirakpur through a webcast from Vigyan Bhawan New Delhi.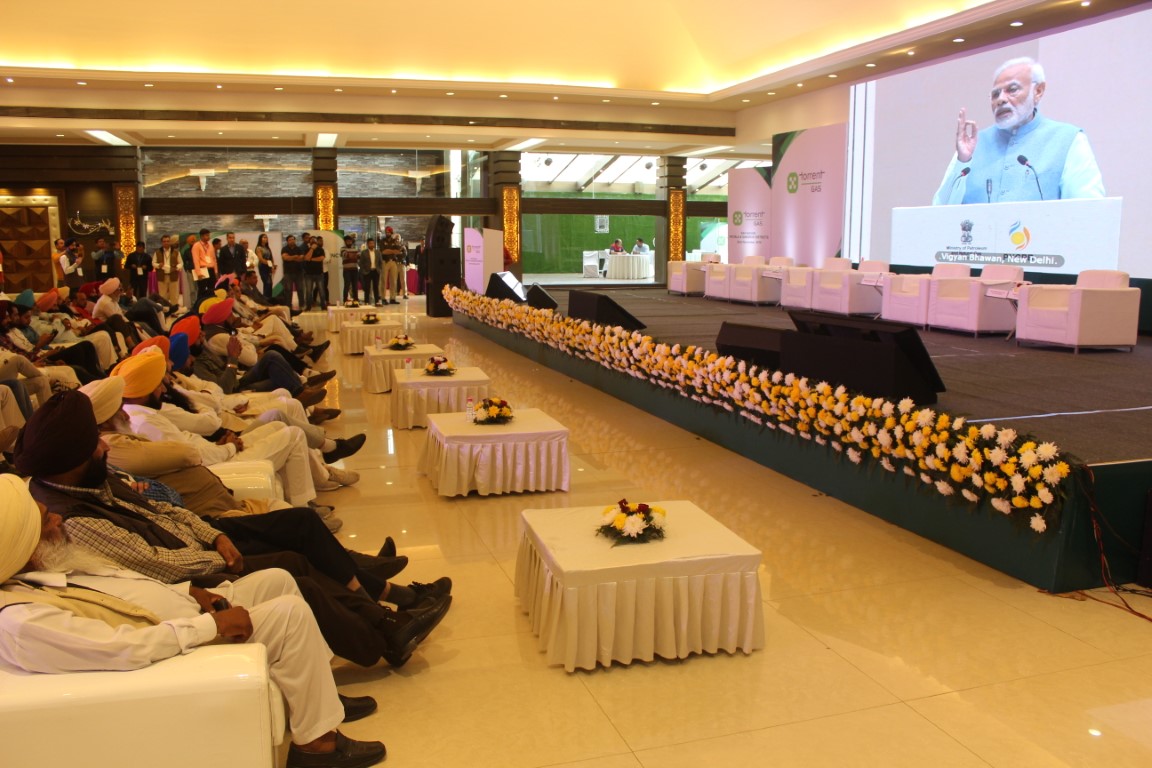 Ministry of Petroleum and Natural Gas, Govt of India is aiming to provide environment friendly Gas at every household of the nation. Torrent Gas would be assigned for the supplying gas to peripherals of Mohali district including Zirakpur, Derrabassi and Lalru apart from Patiala and Sangrur districts.
Speaking on the occasion, Pankaj Kumar Pal, Vice President, Torrent Gas said that company will be pumping Rs 1500 Crore in GA to release 5,20,200 domestic PNG connections, set up 54 CNG stations and lay 2,610 inch-km of steel pipeline.
Also present on the occasion were Prem Singh Chandumajra, MP, Balwinder Singh Bhunder, MP, Rajya Sabha, Gurpreet Kaur Sapra, DC, Mohali, Paramjit Singh, SDM and other dignitaries.