Max Fashion launches 'Winter Collection-18' : Max Fashion, India's leading fashion brand launched its latest 'Winter Collection-18' today with a grand fashion show at Elante Mall. The collection was launched by Punjabi film actress, Payal Rajput.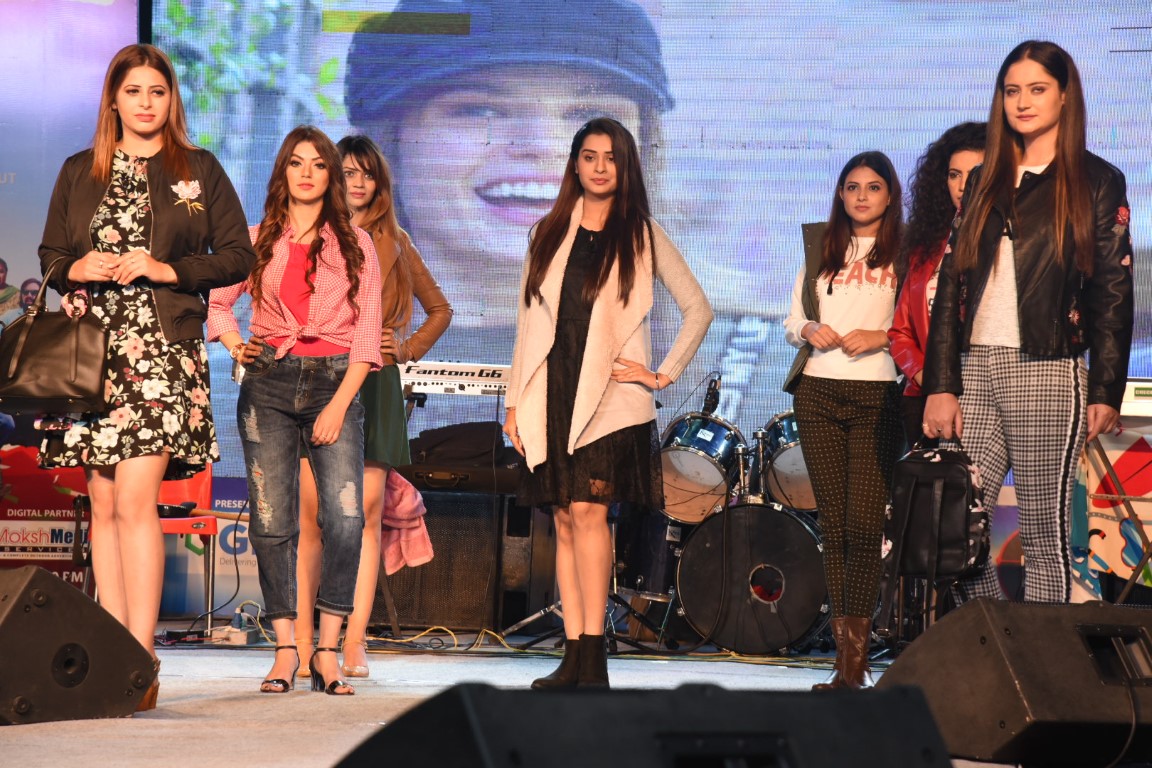 Speaking at the event, Payal Rajput said, "Winter season is time to stay stylish, everyone likes to dress up and look the best. The new winter collection by Max is a perfect choice for all fashionistas who are looking to style themselves this winter season."
About the collection

Max winter collection showcases trends that amalgamate high street fashion and winter wear. The range is a perfect solution for the generation that is uniquely rebellious and breaks the monotony. This trending street collection draws its inspiration from the upbeat city culture with biker jackets, cool slogan sweat tees, faux fur jackets leading the way to a fashionable winter.
Winter Collection
Max winter collection is the perfect fit for those chilly mornings with light layers of boxy denim jackets, slogan sweat tees, tape jeggings, knit dresses and badged bomber jackets. Layer it up this winter with a wide range of edgy fashion pieces.
Experiment with layers and different hemlines this winter and bring out the fashionista in you with Max Winter Wear Collection.
Womenswear – Check Play
Women Indian Wear range is a take on all things checks. With checks being one of the big trends this season, delve into an Indian take to the story with a collection of jackets, capes, dresses with a play on hemlines and silhouettes.
Kids Collection
Add the winter sparkle to your kids wardrobe with Max all new winter collection. Inspired by all things Christmassy, the collection is sprinkled with reversible sequins, glitter and various kinds of surface interest. Graphic sweaters, fur lined jackets, metallic bombers, Christmas dresses, badge bombers adds winter cheer to your little ones style quotient.
Menswear
For today's millennial minds, this collection aims to draw inspiration from the modern way of life. Today's youth is tech savvy, less patient, fast paced and always on the move. They are open to experiments and try and get the best out of life. Drawing the good vibes from this attitude, the collection features fabric patchworks with textile base, paint splatter textures and loose weave shirting's along with gritty textures brush strokes enhance the artsy nature of the range. Subtle silhouette experiments are included keeping the outgoing and bold personality in mind.
Party Ready – Collection
With New Year around the corner, get ready to welcome the coming year in style with this exclusive collection. Subtle hints of lustre are imbibed with the use of stones, foil prints, laces and plush velvets. Crafted in a rich nocturnal palette of blacks, greys, night blues with an infusion of red, this range is the perfect way to dance your way into the coming year.
About Max Fashion

Max is a leading fashion brand, now available online at MaxFashion.com and on Android & iPhone apps offering customers a one stop shop for clothing, accessories and footwear needs for the entire family. Max, a fashion brand of Landmark Group has pioneered the concept of 'Latest fashion at great prices' in the country, thereby offering the discerning shopper a vast choice with international fashion & quality.
It offers apparel, footwear & accessories that are of the latest fashion trends. The store ambience offers an international shopping experience making shopping for the entire family an absolute delight. Globally Max has over 400 stores across 16 countries and in India, Max has more than 200 stores across 80 cities.