Poster Making Competition Organized on Ek Kadam Swachtta Ki Aur: Personal Banking Branch of State Bank of India Sector-17 organized Poster Making competition on the them of Ek Kadam Swachtta Ki Aur and Say No To Plastic  on the occasion of Mahatma Gandhi Jayanti  in the Maharshi Dayanand Public School, Daria, Chandigarh.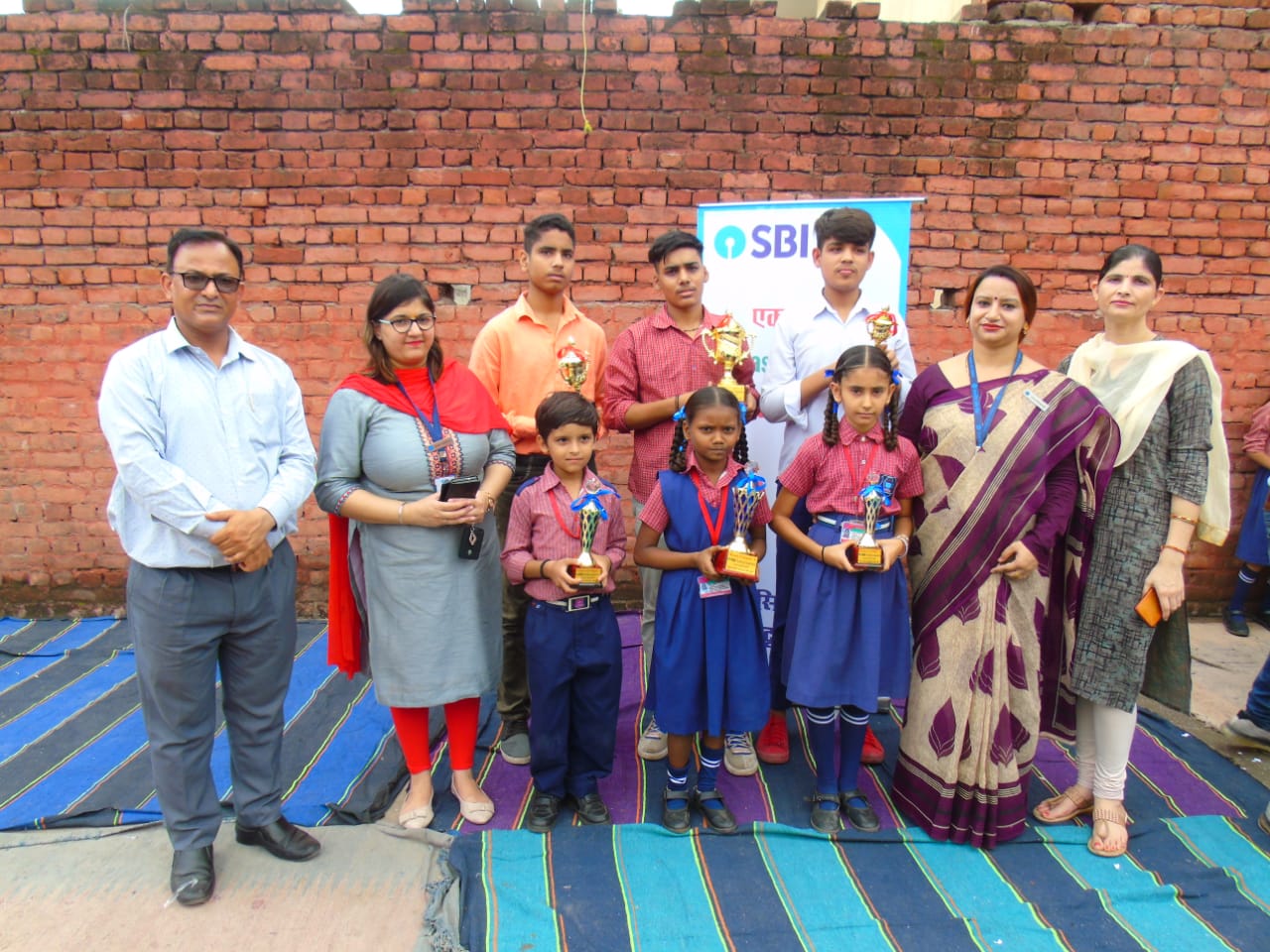 The competition was divided into two categories, junior and senior categories respectively.
Through the poster, the students showed that we should take care of the cleanliness around us. 
Plastic should not be used to make the earth green. More plants should be grow to stay healthy. The children said that it is the duty of all of us to keep the public places clean. All people should participate in the cleanliness drive to encourage cleanliness. Students said that people can be healthy only with cleanliness.
On this occasion, Subhashini Rai, the Chief Manager of the Personal Banking Branch of State Bank of India Sector-17, appreciated the painting made by the students titled on Say No To Plastic and Ek Kadam Swachtta Ki Aur.   She said that students can also play their important role to make the environment clean. 
In the junior category, Ragini, Kunal and Jaspreet were ranked first, second and third respectively, while in the senior category, Rahul Patel got first, Nagesh Pratap second and Sumit third positions respectively. 
Chief Manager Subhashini Rai gave away the prizes to the winners. 
Dr. Vinod Kumar Sharma, Hina, Renu, Praveen Mankotia, Neha Handa, Pradeep Kumar, Sunita, Mamta etc. were also present during the program.