A triennial report on poverty scenario in South Asian countries was released for the first time in north India here on Saturday at Institute for Development Communication (IDC). The report has been produced by a Nepal-based South Asia Alliance for Poverty Eradication (SAAPE). A Chandigarh-based study circle Dialogue Highway in collaboration with IDC facilitated the release of the report. This was followed by a 'Dialogue on Governance for the Margins with reference to South Asia'. A special lecture 'On contesting Claims of Inclusion of Diversity: Challenges and opportunities' was delivered by one of country's foremost sociologists Professor Shiv Vishwanathan.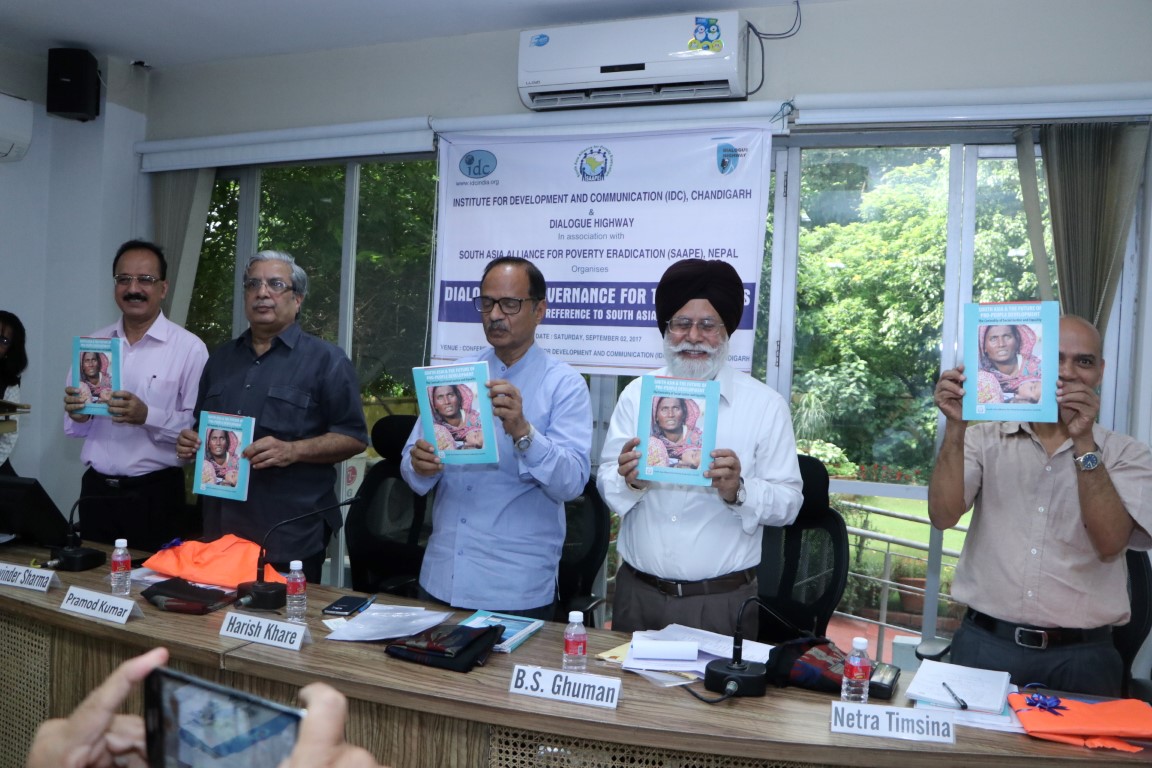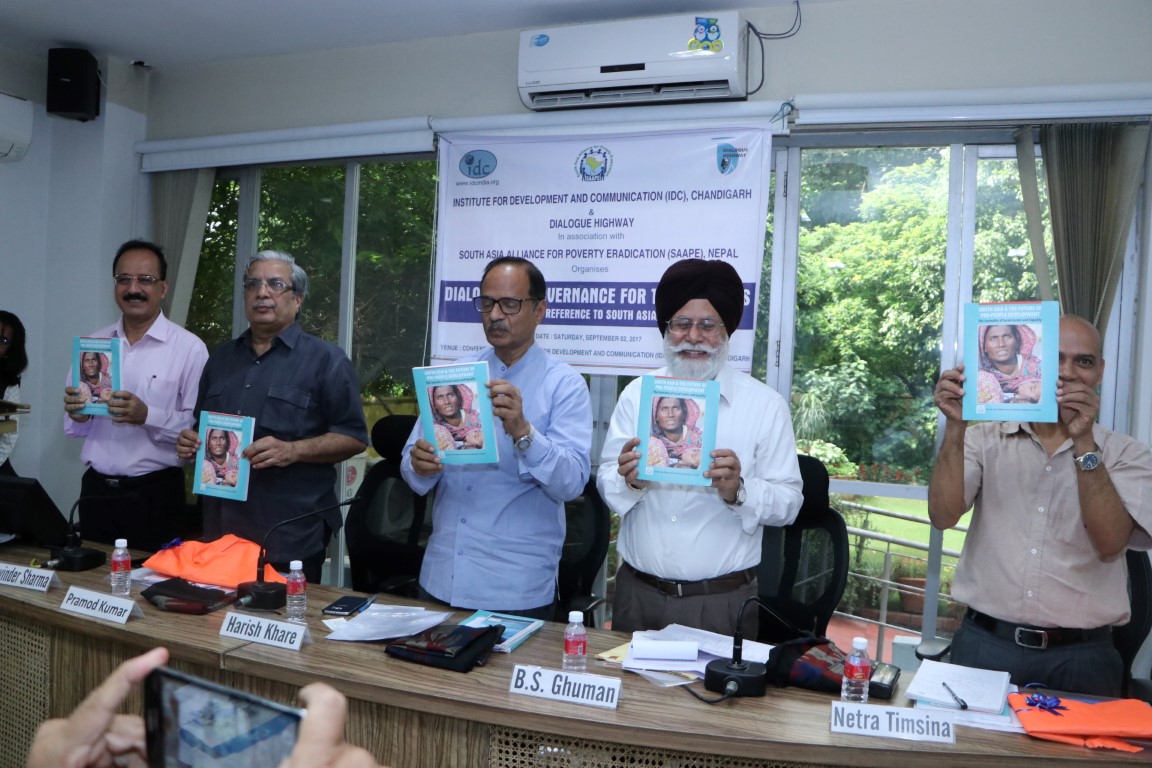 While addressing the audience, Vishwanathan, said, "We need to ask if the Indian Constitution complete is to deal with aspirations of the diverse people, the nature. Is it violent built on genocides of dialects? Does it represent the voice of the defeated, minority and those at the margins? I suggest that the constitution should include diversity and the nature as purposes of the constitution".
 "The SAAPE report in essence brings out the failure of South Asian countries to lift their masses out of poverty and withdrawal of the state from providing basic needs like food, education, health and safety to the people at the margins," Dialogue Highway Managing Trustee Devinder Sharma revealed. Dialogue Highway has participation from France also.
SAAPE is a regional platform of civil society organisations, social movements and people's networks fighting against the structural causes of poverty and social injustices in the region and beyond.
While launching its fifth Poverty Report in Chandigarh, today, SAAPE which has been publishing the triennial South Asia Poverty Report since 2003, questioned the existing development paradigm. This report is a knowledge document that brings out the commonality of experiences of all south Asian countries.
While sharing some of the findings of the report, Prof. Netra Timsina, Regional Coordinator, SAAPE Nepal said, "While South Asia houses 22 per cent of the world's population, the region, however has only 1.3% of the world's income. The idea that market will correct imbalances through demand and supply has led to the gradual withdrawal of state from publicly providing services like education and health."
Panjabi University Vice Chancellor Professor BS Ghuman said the report should form the part of policy planning. A social audit of the poverty alleviation programmes should also be included in the process to assess results of poverty eradication. The policy should not be top down but participatory.
In a scholarly exposition Pramod Kumar, Director, IDC said the state has been usurped by the market and the people at the margins do not have a voice.