Priority to protect police personnel and their families to keep force's morale high: SSP: Taking care of police personnel in the district and their families, to keep the force's morale high is my priority, said SSP Bhupinder Singh.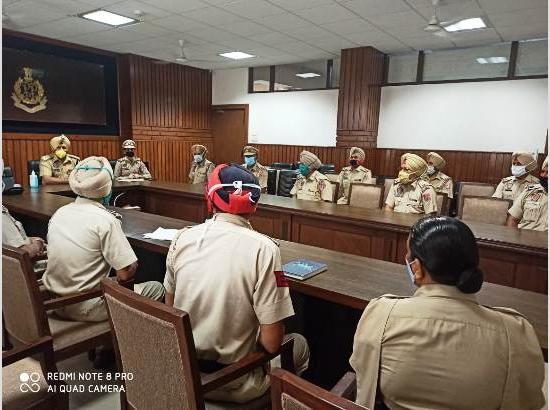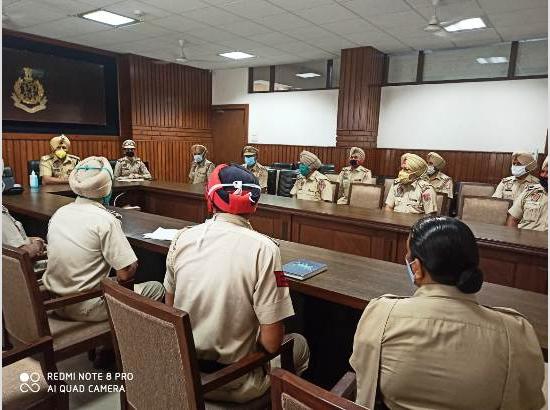 Holding a meeting with the staff, maintaining the Corona medical protocols, SSP said, in the event of any problem to any official with regard to health, a patience hearing is given to solve the problem there and then.
In the event of any rest to the employee, he is relieved on medical rest and they are not put on frontline duties to avoid any serious nature problem, said SSP.
Police force is my family and I take care of them from chronic diseases like Corona and I will make every effort to help the employees of the district, added SSP.
At the same time, SSP Ferozepur advised all the 1500 employees in the district to wear face masks, maintain social distance, frequently use hand sanitizer or wash hands. He also asked them to take medicine in case of any problem instead of suppressing it, by consulting the doctor.
He said, in order to ensure that the police personnel feels they are being looked after well, a special team has also been constituted to keep in touch on daily basis, with the 58 Corona positive employees in the district or otherwise ill and in case of any emergency, they are taken care of by taking up the matter with the hospital authorities for any specific treatment.