NewZNew (Chandigarh) : Eminent scholar Dr. Raj Singh joined Rayat-Bahra University, a prestigious educational institution of the region, as Vice Chancellor on Monday. A renowned educationist of the country, Prof. (Dr.) Raj Singh took charge as the new VC. at a ceremony held at Chandigarh Press Club, Sector-27, Chandigarh.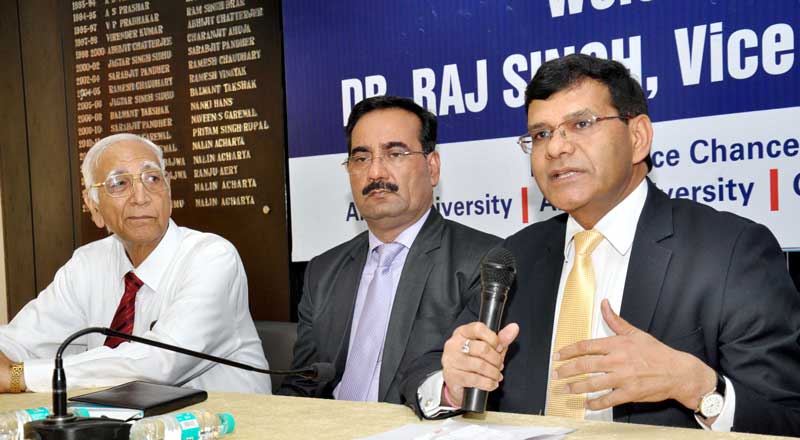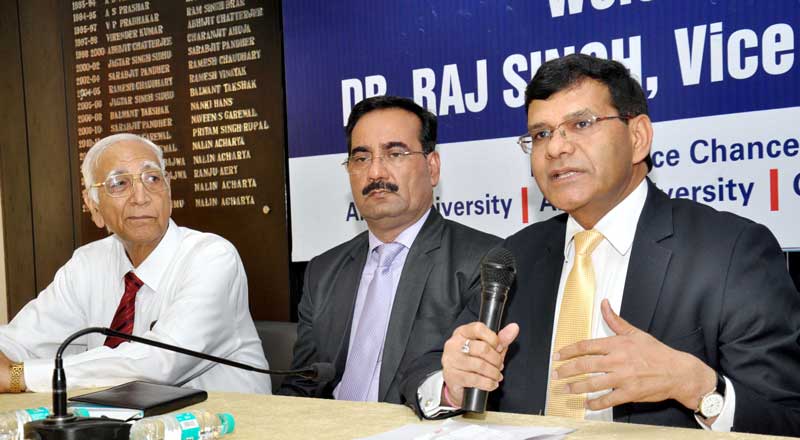 Chairman of the Rayat-Bahra Group of Institutes (RBGI) S. Gurvinder Singh Bahra introduced Prof. Singh to media persons.
Gurvinder Bahra formally welcomed Dr. Singh to the Rayat-Bahra family on this occasion. He said, "It is our good fortune that a genius like Dr. Singh has become our pioneer. We look forward to an overwhelming and world-class future of Rayat-Bahra University under his leadership. We are equally thankful to him for this gesture."
Talking to media persons Dr. Singh said, "I take this moment as another big opportunity to make several lives better and contribute towards the national development through this tremendous educational setup at Rayat-Bahra University. I am thankful to everyone at RBU for making me a part of this big family."
Talking on the declining education standards, Dr Singh stressed on the need of inter-disciplinary facilities, research promotion and international exposure to students apart from scientific and technological advancements to improve quality of education.
Dr. Singh was earlier the first VC of the G.D. Goenka University, Gurgaon, the first VC of Ansal University, Gurgaon, and the first VC of Amity University, Madhya Pradesh at Gwalior. He also has been the VC at Amity University, Jaipur and Pro-VC at Amity University, Uttar Pradesh, Noida. He was also the Chief Operating Officer (Education) at Ansal API, New Delhi, Director General of Amity Business School, Noida, Director of ICFAI Business School (IBS) New Delhi since its inception in 1995. Dr. Singh served the Indian Air Force for about 14 years prior to entering the field of education in 1994.
A Postgraduate in Economics and Doctorate in Strategic Cost Management, he was topper of the coveted Chartered Financial Analyst (CFA) program from the Institute of Chartered Financial Analysts of India (ICFAI) and has had an exemplary career spanning 35 years. A strong proponent of Flexible, Inter-disciplinary and Trans-disciplinary learning, he has clear understanding of global higher education and brings a unique leadership style that has significantly contributed towards the establishment and growth of some of the finest Universities in the country.
Widely travelled, Dr. Singh has been a visiting Professor at IIT Delhi and Delhi School of Economics. He has been on advisory boards of many Institutions and University Departments, Education Promotion Society for India (EPSI) and was the Vice Chairman of Quality Committee on Education of QCI, Govt. of India. He regularly chairs the expert committees of National Board of Accreditation (NBA) and was member of the first Governing Council of the Rajasthan Science Congress. He was conferred the outstanding Education Leader Award 2012 by the School of Educators.