Golden Opportunity for young models: Shruti Tuli, Miss Universe India 2013 finalist
NewZNew (Chandigarh) : Auditions for the much awaited modeling talent search contest "Dellywood Mr & Miss India 2016" will be held in City Beautiful on 17 April, 2016. It was announced at Chandigarh Press Club here today.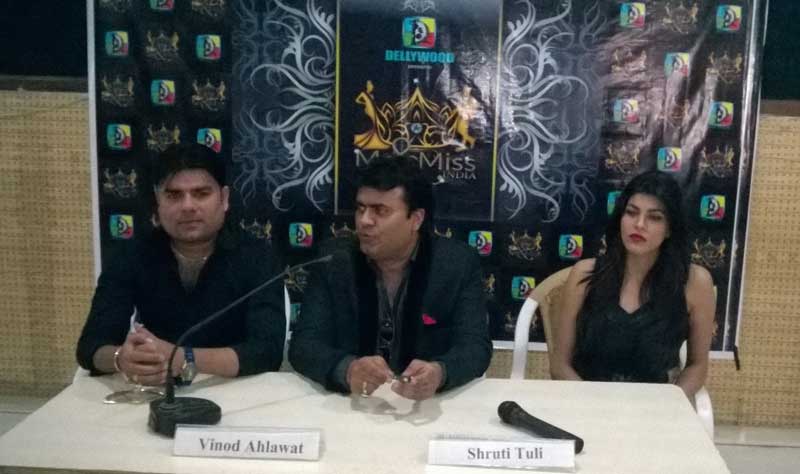 Auditions for the mega contest have already started a day ago from Meerut. The search for promising faces will continue at 33 cities, including New Delhi, Mumbai, Kolkata, Noida, Dehradun, Bangalore, Bhopal, Agra, Jaipur, Jodhpur, Ahmedabad, Lucknow and more. The Punjab auditions will take place in Amritsar (14 April), Jalandhar (15 April) and Ludhiana (16 April). The grand finale of the event will be held at Hotel Fortune Manesar on 4 June, 2016.
Giving details of the contest, Mr Vinod Ahlawat, Director, Dellywood, said, "Dellywood is here to promote and showcase the aspiring models and fashion in India as a whole. We intend to bring the hidden talent to the forefront and present to the masters in fashion, modeling and film industry."
Miss Universe India 2013 finalist Shruti Tuli said, "I am glad to be associated with the Dellywood Mr & Miss India 2016 event. I am sure that the budding models and fashion enthusiasts would definitely benefit out of this golden opportunity."
The auditions will be hosted by famous celebrities like Roadies fame Rannvijay Singh, Karan Kundra and MTV Splitsvilla fame Priyanka and Sofiya, apart from the presence of actor Zarin Khan, Kartik Aryan, fashion designer Preeti Singhal and other famous fashion designers in the jury panel.
The pageant is open for the aspiring models of 18-28 years age group from any background, whether they are students, doctors, engineers, entrepreneurs, home makers or service class. Registration for the contest will close on 22 May. The contestants need to LIKE the Dellywood page on facebook.
Besides the main titles of Mr India and Miss India and two runner up in both the categories, the other titles will be based on talent, popularity, physique, photogenic face and smile, etc. There will be total six stages of selection.
The event, being organized by Dellywood, a Delhi based film and fashion company, is in support of the cause of "humanity and crime free world".