NewZNew (Chandigarh) : With the objective of developing dairy on modern and scientific lines, the Punjab Government has announced 50% subsidy on purchase of 'Total Fodder Mixing Wagon' for dairy farmers.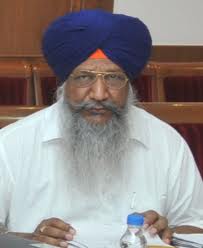 Divulging the details, Dairy Development Minister Mr. Gulzar Singh Ranike said that to promote allied activities, the state government is offering many subsidies to dairy farmers.  He said that apart from other subsidies, 'Total Fodder Mixing Wagon' machines would provide to dairy farmers on 50% subsidy (utmost Rs. 4 lakhs per beneficiary) by Punjab Dairy Development Board. He added that 50% subsidy has been already given on Milking Machine, Fodder Harvester and Bulk Milk Cooler (with Generator Set).
He emphasised to expand dairy farming with Women Empowerment, Punjab Government is also providing 50% subsidy on purchase of 10-20 milching animals to women entrepreneurs.
Meanwhile, Mr. Inderjit Singh, Director Dairy said that for subsidy benefits on 'Total Fodder Mixing Wagon', a beneficiary should have 20 milching animals and must have 15 days certificate training from Dairy Development Department, Punjab Dairy Development Board or GADVASU and other extension centres of the Department. He said that Punjab Dairy Development Board imparts training to 4000 candidates annually.
He further said that to get subsidy, eligible and desired dairy farmers can apply to their concerned District Deputy Director Dairy till March 20, 2015. Other information regarding subsidy, terms and conditions dairy farmers can also contact to respective Deputy Director Dairy or Punjab Dairy Development Board, Chandigarh.