Building experts deliberate on energy saving measures in buildings
newznew (Bathinda) : A one day training program on Punjab Energy Conservation Building Code (ECBC) was held today at Giani Zail Singh College of Engineering and Technology in Bathinda.
Indian Institute of Architects (IIA) and National Institute of Technical Teachers Training and Research are jointly organizing 37 programmes in the State of Punjab to impart training on newly-passed Punjab Energy Conservation Building Code.  Punjab is among the first ten states in country where this code will be implemented.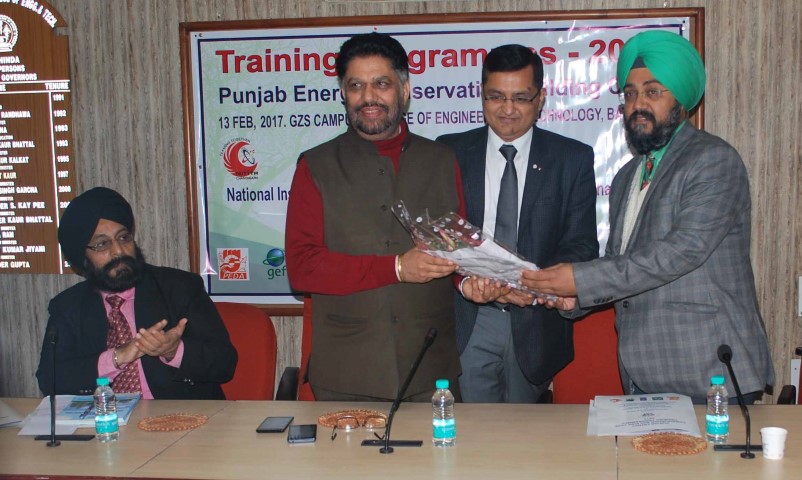 The workshop started with a welcome address by Prof. Ripudaman Singh from Giani Zail Singh College of Engineering & Technology, Bathinda.  Architect Anmol Pupneja, Chairman of IIA Bathinda Centre introduced the theme of the programme.
Architect Surinder Bahga who has co-authored the Punjab ECBC explained that how this code came into existence, what steps were taken to involve different stakeholders to draft this code.  Dr. Tejwant Singh Brar, a building expert from Gurgaon, spoke on Building envelope and introduction to Building Physics.  Prof. Jatinder Kaur, a faculty member of Giani Zail Singh College of Engineering and Technology gave a presentation on different ways to conserve energy in buildings.
Engineer Satinder Singh Mann who is on the panel of Bureau of Energy Efficiency gave a talk on "Heating, ventilation, air conditioning and lighting in one technical session. In second session, he elaborated energy saving measures in hot water supply, pumping and electrical power. Dr. Poonam Syal, Professor in electrical engineering in NITTTR spoke on significance of energy saving in buildings.
Officials from Punjab Energy Development Agency (PEDA) explained on the steps being taken by their organization about promoting non-conventional energy.  Engineer Money Khanna explained about efforts being made by newly established ECBC cell in PEDA for implementation of this code in state.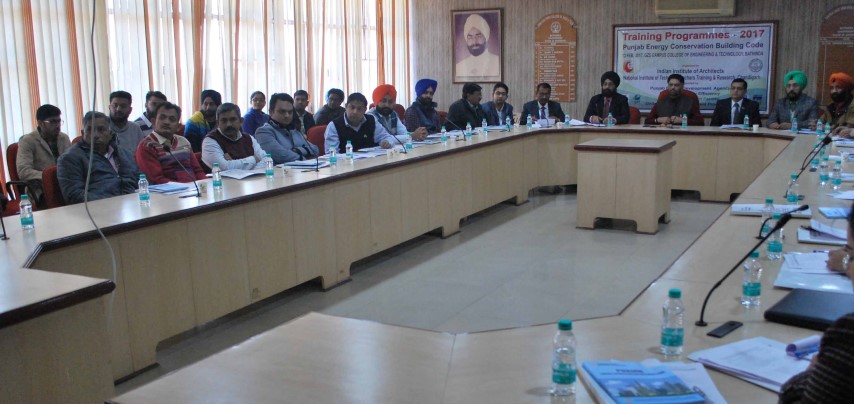 PEDA had given this assignment to Indian Institute of Architects, Chandigarh-Punjab Chapter.  Architects Surinder Bahga and Archana Chaudhary worked on this code for nearly one year and authored it.  One Technical Committee was formed consisting of officials of Punjab Department of Architecture, Housing and Urban Development, Public Works Department, Local Government and Punjab State Power Corporation Limited and PEDA.
After many meetings, discussions and deliberations the final draft of this code was prepared and submitted to Government of Punjab for approval.  In first phase, code was prepared and its book is published and now a campaign has been launched to train architects, builders, planners and other stake holders.