DIRECTS REVENUE OFFICIALS TO ENSURE PARTITION OF LAND BY THE END OF MARCH IN CASES PENDING FOR ONE YEAR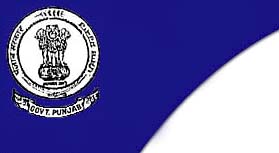 NewZNew (Chandigarh) : On the instructions of Chief Minister, Punjab, Revenue department has launched a special drive to complete the process of partition of agricultural land in all those cases which are pending for one year or more besides expediting the process in new cases. Under this drive the field officers have been directed to ensure the process of completion partition in such cases by the end of March.
Disclosing this here today, Mr. Karan A. Singh, Financial Commissioner Revenue said that while reviewing the progress of cases of partition, it was noticed that disposal of such cases took a long time. He said that though the process of partition was lengthy but it was also imperative to expedite such cases. He said that Deputy Commissioners have been directed for monthly review of pending cases and for further directing Assistant Collectors-1 to hear such cases every week.
Meanwhile, detailed instructions have been issued to field officers regarding early disposal of partition cases. They have been categorically told there should not be any deviation in prescribed procedure for partition. In case of any objection raised by any stake holder on mode of partition, the Assistant Collector-1 may sort out it by inspecting on the site and the mode of partition should be confirmed after considering all objections. It was also directed that all maps should be prepared within two weeks after the order of AC-1 and the concerned Patwari/Kanungo should remain present on next hearing so that objections, if any, be removed on the spot to finalize maps.
The Financial Commissioner Revenue has hold divisional level meetings with Revenue Officers to review the progress of the department and the main emphasis was to ensure efficient service delivery by the department.