NewZNew (Chandigarh) : The Punjab government would set up 2 modern fish markets in Amritsar and Bathinda district of Punjab, as a part of the project of setting up of 5 modern fish markets in the State to promote the agriculture crop diversification in the state. The project will be set up with a total outlay of Rs.17.82 crore. This project will promote fisheries and development of hygienic storage and handling of fish in the State.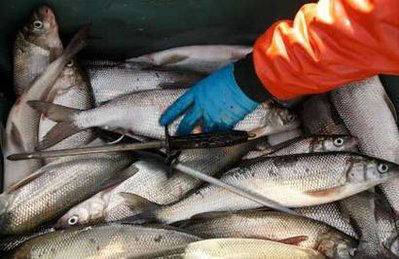 Disclosing this here today Director, Agriculture Punjab Mr. Managal Singh said that the State Level Screening Committee of Rashtriya Krishi Vikas Yojna (RKVY) has already approved a proposal for Additional Coverage of 600 acre for setting up the Demonstration and Training Project for Fish Culture in Salt Affected/Water Logged Waste Lands in the districts of Sri Muktsar Sahib and Fazilka. Under the project the assistance of Rs.40,000 per acre will be provided to the farmers for purchase of fish seed and feed, besides Rs.10,000 for purchase of nets.
He asked Soil Conservation department to expedite the process of reclamation of about 5250 hectares of water logged area of Malout block of Sri Muktsar Sahib District.