Singer-songwriter Happy Raikoti will be seen playing the lead character, film announced in the presence of media today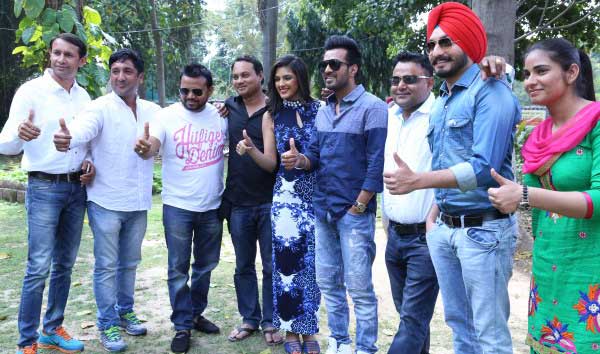 NewZNew (Chandigarh) : There has been a big gap always between urban and rural lifestyles. But still there is some element of attraction in everyone's mind towards the rural culture. Punjabi film 'Teshan' brings these two environments on the big screen with its different and close to real life story line. Sukhbir Singh is the director of this film which is being made under the banner of Rahul Productions and Paras Jangi Films. The film has been produced by D.R. Tokas and Ashok Jangu and Prince Kanwaljit Singh has penned down the story, screenplay and dialogues.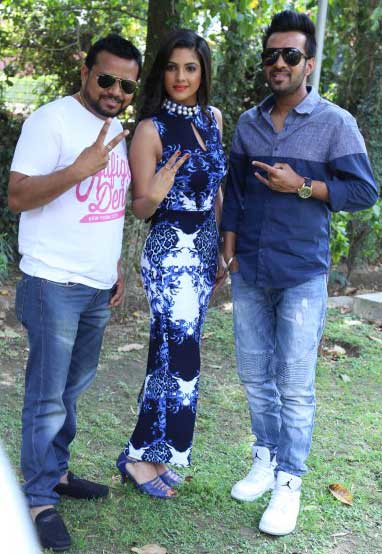 Punjabi singer and songwriter Happy Raikoti is debuting as an actor with this film opposite lead actress Diljot. Other main characters have been played by Kamaljeet Anmol, Shivender Mahal, Prince Kanwaljit Singh, Nisha Bano, Ayushi Yadav and Mintu.
On this occasion, director Sukhbir Singh said that the film is all about relationships. It portrays the life of rural people from various angles. Prince Kanwaljit has written the story in such a way that the audience will feel as if their own life is being shown on screen. Along with the story special attention has been paid to technique and music to make the film stronger.
Lead actor Happy Raikoti said that this film would be like a gift to my fans. Just like my songs, there will be a reflection of a common youth in the film. Raikoti's character is of a youngster from a backward village which is quite similar to his own identity. Diljot is playing the character of an urban girl Jinni in the movie. Even being urban she values relationships and simplicity.
This is the first Punjabi film of producer D.R. Tokas. He has produced Hindi film 'Yeh Ishq Sirfira' earlier. He is making this film with his friend Ashok Jangu. Prince Kanwaljit told that the film will talk about rural relationships and lifestyle. He is himself playing the character of Chumbak in the movie. Also young lad Virasat Sandhu is debuting n this film.
The music has been composed by DJ Flo and Laadi Gill. Raikoti has written all the songs and Neha Kakkad, Roshan Prince, Jassi Gill and Raikoti himself has sung the songs. The film will release sometime in September this year.