The first restaurant ever to introduce night delivery in Chandigarh till 1:00 am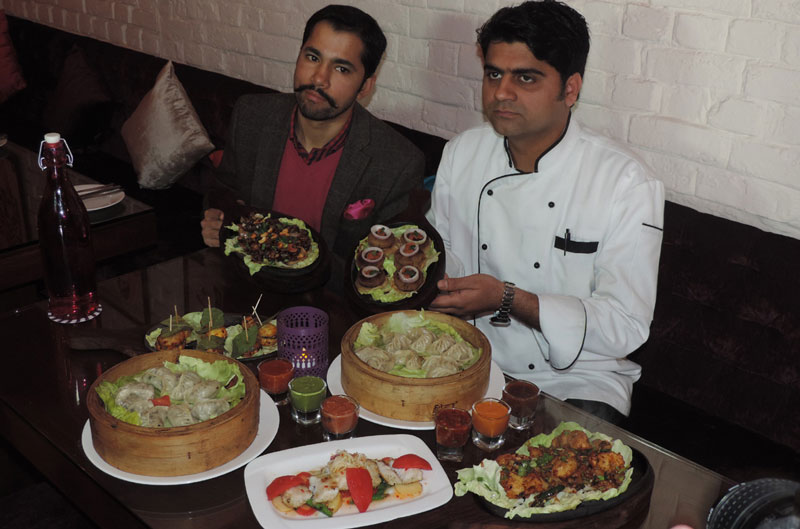 NewZNew (Chandigarh) : Constantly striving to transcend boundaries, Vipul Dua, the man who revolutionised the clubbing scene in the city, soars to greater heights with the reopening of his flagship restaurant Purple Rice, following an extensive overhaul. No longer just an Oriental Wok restaurant, Purple Rice has now been transformed into an elegant Indo-Asian Cafe. After a sweeping facelift, the Cafe is pleased to reveal not just a whole new interior look with an exciting menu but also the plans of being the first restaurant in the city to introduce late-night food delivery.
Commenting on the launch, Vipul Dua, Managing Director, Peddlers and Purple Rice said, "We are proud to unveil the new Purple Rice Indo-Asian Cafe with an extraordinary transformation that will certainly delight our consumers; both existing and new ones. The Purple Rice family has always challenged the boundaries in pursuing culinary and service excellence. Us being the first ones in the city to introduce late-night food delivery is also a testament to that. The re-opening of Purple Rice promises a holistic Indo-Asian dining experience, where guests can look forward to a sumptuous spread of innovations from Chef Navneet, in an ambience befitting the preferences of the cafe-culture enthusiasts."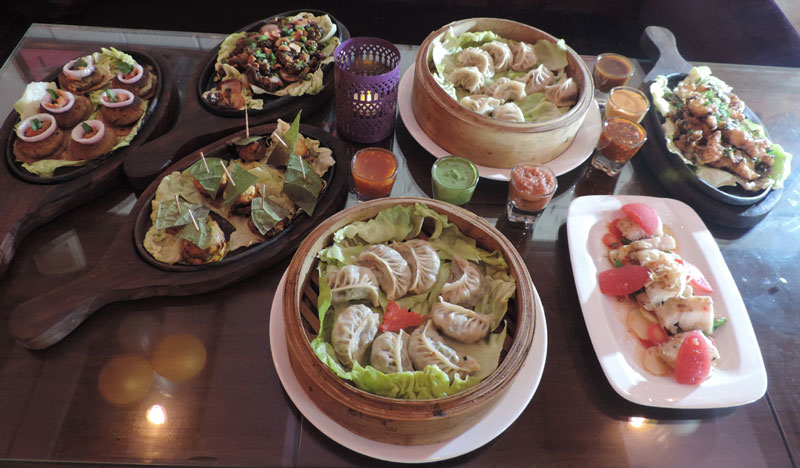 "The taste palette of the city is evolving constantly. Everyone is looking to try new flavours and new cuisine. Everyone here like experimenting and mixing tastes. I know people who would prefer Dal Makhni with Fried Rice rather than an oriental curry. This was my inspiration for creation the new menu. It's unique. Its authentic . It's going to take Chandigarh by a storm! ", said Navneet Choudhary, Corp.Chef, Purple Rice and Peddlers.
Purple Rice's à la carte menu features a paradigm of non-vegetarian and vegetarian cuisines from India, Vietnam, Indonesia, China and Thailand. Known for being a first mover, Vipul Dua, along with his Chef have ensured the majority of the menu comprises innovations which are exclusive to Purple Rice and are not available in any other restaurant in the city. With the backing of the visionary, the Cafe is not just promising to give a unique experience to its consumers, it is promising to completely revolutionise the way food is perceived in the city. One of the most sensational new concept   incorporated in the Cafe is "live" carving station, where the guests would get to luxuriate in unlimited portions of three different types of meat- Lamb, Chicken and Pork.
Those battling between the choices, can start with indulging their senses in a multitude of new appetisers including Zimikand Ki Galouti made from Yam, and Paan Ki Kumb. With a knack for marrying authenticity and the finest ingredients, diners will be spoilt for choice with Purple Rice's list of mains including Thai style Prawn plus Chicken Satay and Lettuce Wrap Honey Chicken. For the perfect finish, guests can rejoice in a lavish spread of luscious desserts including new signature sweet treats such as home-made Paan Ice Cream and Darsaan, made by tossing deep fried noodles in honey sesame seeds and served with assorted ice cream.