The much-awaited movie "Raazi" starring Alia Bhatt and Vicky Kaushal, is coming to cinemas this Friday on 11 May 2018. This highly anticipated movie is based on the novel 'Calling Sehmat'' by an ex-naval officer Harinder Sikka.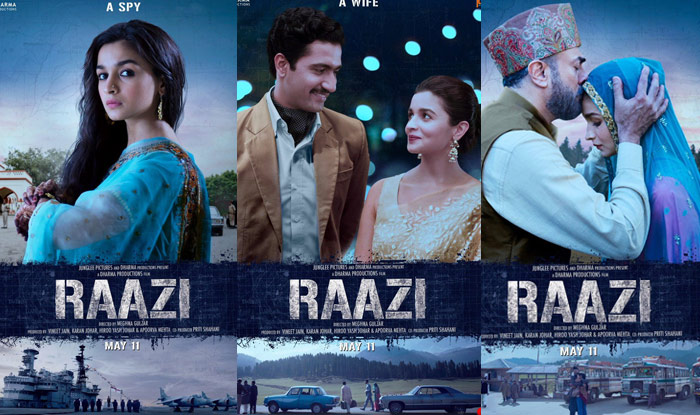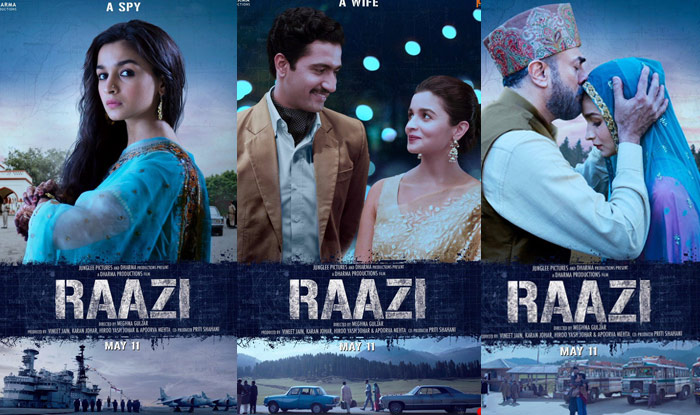 Raazi is directed by MeghnaGulzar and produced by Junglee Pictures and Dharma Productions. The trailer and songs have gained a momentum nation-wide. Till the movie releases, here are few interesting facts about Raazi that will keep you on the hook.
TRUE STORY
The novel "Calling Sehmat'' and the movie "Raazi'' is based on a true story about a Kashmiri girl, who was sent to Pakistan as an undercover agent during the time of 1971 Indo-Pak war.
HarinderSikka, the author, while covering the 1999 Kargil war, met an army officer who shared the story of his mother, Sehmat (name changed), whose character is now portrayed by Alia Bhatt in the movie. She was a daughter of an Indian Kashmiri businessman and married to a Pakistani officer (portrayed by Vicky Kaushal) for the sole purpose of providing India with classified information during the war. She was trained as a spy to bring out classified information from the Pakistan Intelligence and deliver it to the Indian Army.
REAL SEHMAT: SPY PRINCESS
Sehmat was a young Kashmiri Muslim girl who was trained as a spy to provide classified information to the Indian army, helping in any regard during the 1971 Indo-Pak war. Author HarinderSikka was intrigued with her story that he traced her in Kotla, Punjab. Reluctant at first, she told him her story; her painful journey of leaving her own country and to live among the people who apparently, were enemies. She went above and went with her duties and provided such information which otherwise would never have been accessible to Indian Intelligence. Her brilliant brave efforts saved hundreds of lives and the most prominent step of all was that she saved INS Viraat from sinking. The author, HarinderSikka said during an interview that the Indian government could save its biggest pride on the sea only because of her.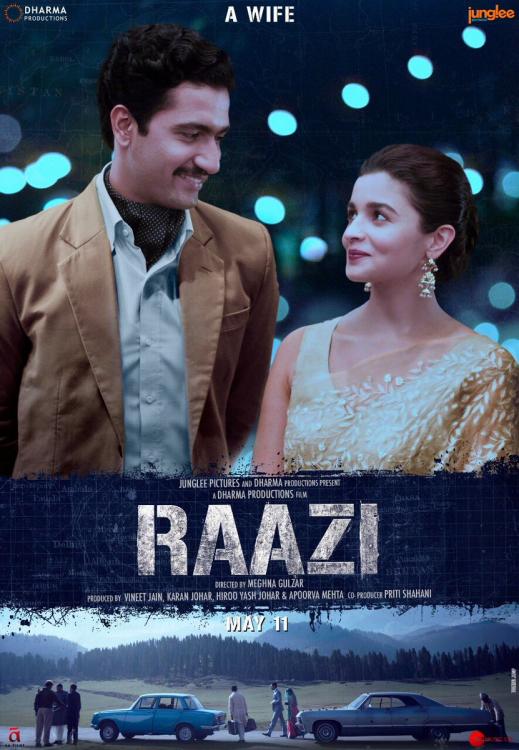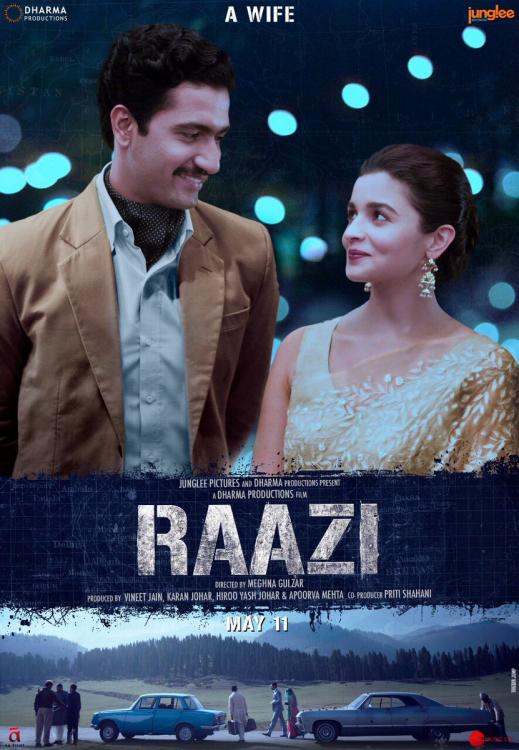 It took almost 8 years to fictionalize her life story and almost another 10 years for a movie to be made. Sehmat returned back to India after the war with her son, who later became an Indian Army officer.
MOTHER-DAUGHTER DUO
Alia Bhatt is playing the role of Sehmat and her mother SoniRazdan is portraying Sehmat's mother's character. The real-life mother-daughter duo is playing the reel life mother-daughter duo as well. Alia Bhatt has reportedly said that she was equally excited and nervous working with her mother. SoniRazdan agreed to play Sehmat's mother's role for emotional reasons and said the character opposes the idea of sending her daughter to Pakistan as an undercover agent and being a mother, it struck an emotional chord.
ALIA BHATT LEARNT MORSE CODE
There are, undoubtedly, many things which a spy learns in order to communicate with their organizations. One of them is Morse code, which Alia Bhatt (Sehmat) learned efficiently to give an authentic performance of a spy. Portraying the character of a spy is hard enough, but she learned and performed every step with absolute accuracy to give a real and authentic experience to the audience. To get the best experience of this brilliant performance, watch this movie at your nearest cinema hall by availing bookmyshow movie offers.
NOT JUST AN INDO-PAK STORY
Vicky Kaushal, portraying the character of Sehmat's husband, said that this is a story that whole nation will be proud of. He emphasized that this is not just an India-Pakistan war saga, it will break the universal taboo mindset that every person on the other side of the border is a villain and people on this side of the border are heroes.
This story most definitely shows the excruciating journey of Sehmat, but also gives a clear picture of sheer patriotism. This is said to be a tribute to those citizens who had sacrificed their lives for their motherland and fellow citizens but remained unnamed.
RECREATING 1970 PAKISTAN
Director MeghnaGulzar, while talking about the difficulties faced during the making of Raazi, said that recreating Pakistan in India was very difficult. Since the story revolves around the backdrop of Kashmir and 1970's Pakistan, it was necessary to recreate the locations. Building up the set which represented Pakistan in 1970, bearing all the minute nuances of that era, was the most difficult task for the Raazi team.
KASHMIRI CULTURE MUSIC INFLUENCE
Shankar Ehsaan Loy, the famous music trio composed the music of this movie. The trio is known for their excellent compositions and brilliant music in the Indian film industry. They said that the album of Raazi is highly influenced by Kashmir's folk music. They have added rabab and Afghani music instruments to create an authentic soulful experience of that era. Since, Kashmir and Pakistan, both have strong influences of music, the movie tried to depict the influence with the help of the album. The songs ' AeWatan' and 'Dilbaro' along with the title track 'Raazi' are being loved by the audience so far and have created a buzz within them.
NO CUTS BY BRITISH CENSORS
The film 'Raazi' tells the story of an Indian girl who went to Pakistan as a spy. This is the story of a daughter, a wife, a spy; but most importantly, it is a story of an Indian who sacrificed her life for her country. As Sehmat said ''Watan kea age kuchbhinahi'' It is the story of courage and bravery. How Sehmat kept her motherland India above all is commendable. This story is an ode to all the unsung heroes of this nation.
Raazi has been awarded a 12A certification with no cuts by the British Censor Boards. This movie is a 138-minute long representation of the soul-stirring and mind-gripping life of Sehmat.
So, what are you waiting for? Head to your nearest cinema theatres on 11th May and enjoy the movie ''RAAZI''. Don't forget to avail the bookmyshow movie offers and make your experience more memorable.