Radical Group of Institutions arrives in Zirakpur: With the end of the Covid pandemic, the time for institutes and schools has come back. The government must think about supporting the academies, schools and colleges.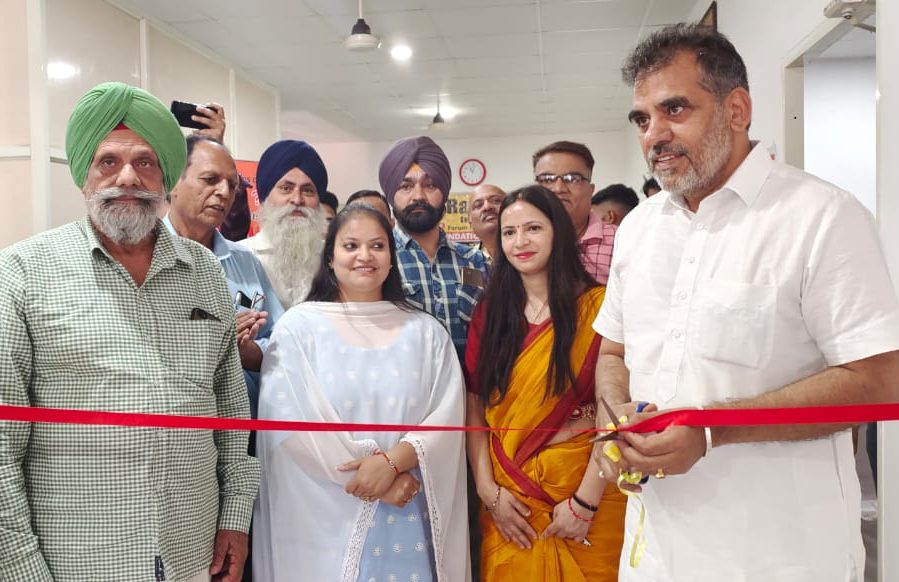 People should also focus now on their work and future. These views were expressed by N K Sharma, former MLA from Derabassi during the launch of the Radical Institute Forum for IITJEE, NEET, the Foundation Wing of Radical Group of Institutions.
Radical Group of Institutions has been engaged in higher education, especially in the field of coaching for medical and engineering entrance exams such as IITJEE and NEET, since 2002. The new branch is located at SCO 1-2, 2nd Floor, Near KFC, VIP Road, Zirakpur. N K Sharma was the chief guest.
Surat Singh Virk, Director, Radical Institute said, "We revolutionized IITJEE coaching in Amritsar by delivering excellent results. Radical Institute has been able to send a large number of students into IIT and other best engineering institutes of the country. With great pleasure Radical Group announces the opening of its branch in Zirakpur. While doing the survey we found that no coaching facility in the organised sector was available in Zirakpur and the students had to look towards Chandigarh for this purpose. It causes a lot of inconvenience, loss of time and is also expensive."
Ms Priya Rathore, Director, Radical Institue said, "We intend to provide excellent coaching facilities at the doorstep of students. Presently we have opened our Foundation wing in Zirakpur, which is meant for the students of 6th to 10th standard. The aim of these classroom programs is to build a solid foundation for IITJEE and NEET exams which the students will be facing at the later stage. We have plans to open a centre for senior students i.e students of 11th and 12th standard starting from the next session."
The Amritsar-based Radical Group has been serving the student community since 2002. Its aim is to prepare maximum students for the best engineering Institutes including IITs through IIT JEE and other engineering entrance exams.