Rahul, Priyanka to visit Hathras on Thursday: Congress leaders Rahul Gandhi and Priyanka Gandhi Vadra will visit Hathras in Uttar Pradesh on Thursday to meet the family of the woman who died after being gang raped, and whose cremation in the night by the police has provoked nationwide outrage.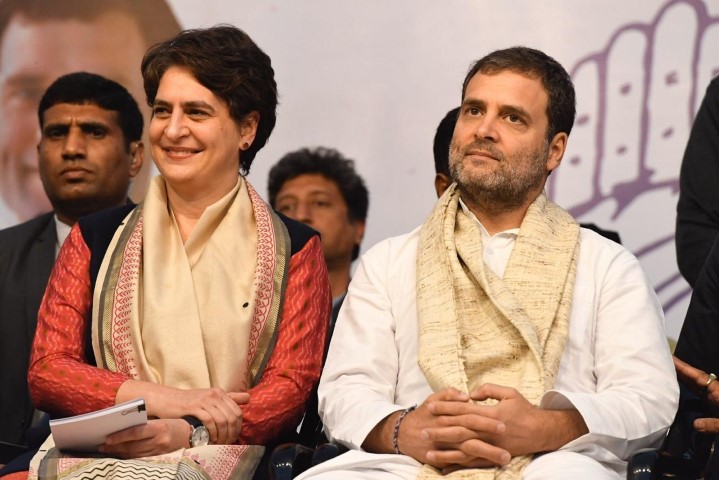 Party sources said the permission for the visit has been sought from the Uttar Pradesh government, and they will leave for Hathras on Thursday. Many leaders of the Congress are going to accompany them.

The Congress has protested statewide on Wednesday and Rahul Gandhi had dubbed the "forcible cremation" of the Hathras gang rape victim by the police as a "shameful" move of the Uttar Pradesh government.

"It is a shameful move of the state government to oppress the Dalits and show them their place in society," he tweeted in Hindi, tagging a news report on the cremation of the 19-year-old woman.

"Our fight is against this despicable thinking," the Congress leader added.

Earlier, the party had demanded Chief Minister Yogi Adityanath's resignation for "not acting in time".

The 19-year-old Dalit woman from Hathras was cremated early Wednesday in her native village amid tight security.