Ramany Vs Ramany 3.0 Web Series (2022) Full Episodes: Watch Online On Aha Tamil: Watch Ramany vs Ramany 3 Episodes Online (2022): The most popular Tamil sitcom series Ramany vs Ramany season 3 premiers online on Aha Tamil. This comedy series is written and directed by Naga.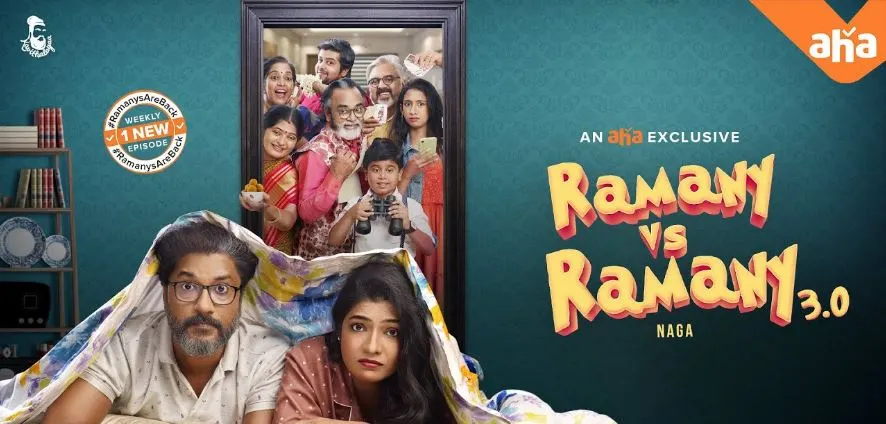 It is one of the most critically acclaimed series in the 90's period. Aha brings back Ramany vs Ramany 3 series with new seasons and revamped episodes. It stars Ram G, Vasuki Bala Subramanian, Poovilangu Mohan, Ponni Suresh, Param Guhanesh in major roles. Watch all the latest episodes of Ramany vs Ramany Season 3 exclusively on Aha Tamil.
WATCH RAMANY VS RAMANY SEASON 3 EPISODES ONLINE ON AHA
Ram G and Vasuki reprise the roles for the new season. This series revolves around the husband and wife both named Ramany who share their daily life and happenings around them. Aha Tamil delivers the regional content to target the audience on digital platforms. It also released some web series like Akash Vaani, and Sarath Kumar's Irai. Viewers can stream and download Ramany vs Ramany part 3 web series episodes on Aha Tamil.
Ramany vs Ramany 3 Web Series Cast 2022
Check out the complete cast list of the latest Ramany vs Ramany 3.0 Aha Web Series 2022,
Ram G
Vasuki Anand
Poovilangu Mohan
Vaidyanathan Padmanabhan
K. Sathyamurthy
Sriram Krish
Sudha Pushpa
Suchitra Ravi
Elakiya
Narmadha Veni
Ponni Suresh
Param Guhanesh
Ramany Vs Ramany 3 Trailer 2022
Watch the funny hilarious trailer of Aha's Ramany vs Ramany part 3 Web Series 2022,
Ramany Vs Ramany 3 Web Series Details
Check out the full details of Ramani vs Ramani series 2022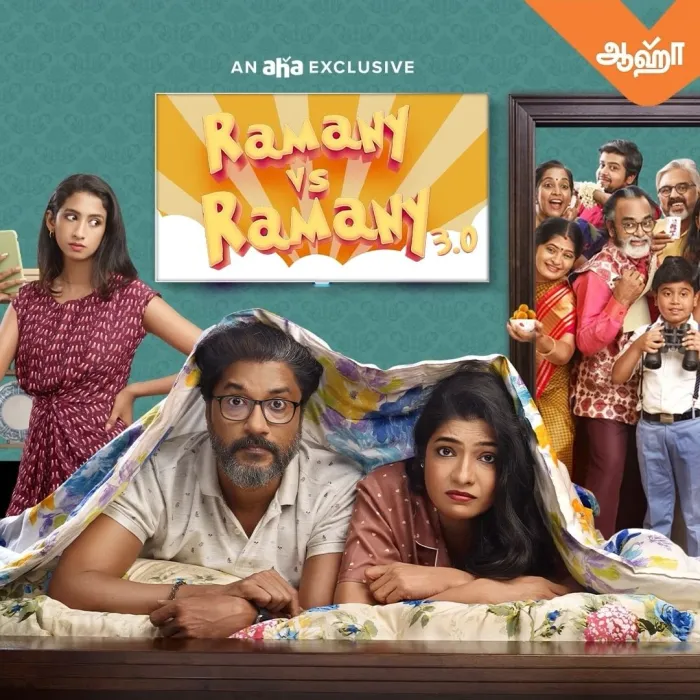 Name: Ramany vs Ramany (2022)
Season: 3
Type: Web Series
Director: Naga
Lead Cast: Ram G, Vasuki Bala Subramanian, Ponni Suresh, and more.
Online Video Platform: Aha Tamil
Language: Tamil
Streaming Date: 2022