Reliance JioPhone 3 Price, Plans, Specifications, Features & launch Date: Reliance Jio is finally all set to launch a new version of its affordable feature phone in the coming weeks. Earlier a report indicated that Jio is working on launching its JioPhone 3, the rumored successor to its current JioPhone 2.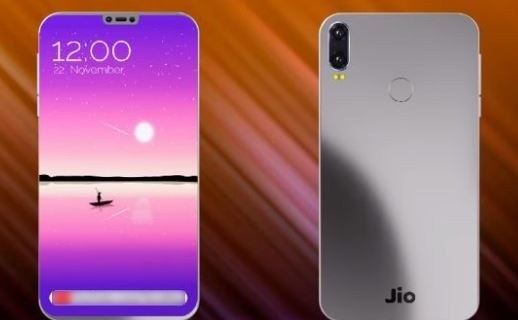 Now after testing it for a long time, Reliance will likely announce the launch at the 42nd Annual General Meet on August 12, 2019. This comes right after a study revealed that JioPhone currently holds a 28 percent market share in the feature phone segment which is a sharp dip from the 47 percent market share that the company held last year.
JioPhone 3 Price
It is being said that the JioPhone 3 will be way more powerful than JioPhone 2 in almost all aspects as it is believed to be powered by MediaTek processor. MediaTek or Jio have not revealed any specifications about the upcoming feature phone yet. However, it is likely that the Taiwanese SoC maker may launch a new SoC aimed at the feature phone.
Reliance JioPhone 3 Specifications
The report just reveals some of the hardware details of JioPhone 3. According to the report the JioPhone 3 will be powered by MediaTek chipset. The name of the MediaTek chipset that is expected to power the JioPhone 3 is likely to be announced by the chipmaker.
Considering Jio's past record the JioPhone 3 will be a much-upgraded version over the JioPhone 2 which retails for Rs Rs 2,999. Reliance Jio launched its first feature phone aka JioPhone in 2017 at the company's AGM which was then followed by JioPhone 2 that launched in India on August 2018. The JioPhone 2 is a much-upgraded version of the JioPhone in almost every aspect possible.
Reliance JioPhone 3

Key Specs
Reliance JioPhone 3 features
According to a report by The Economic Times, the General Manager for Wireless Communication Business Unit at MediaTek, TL Lee issued a statement. He said, "The project [4G feature phone] is going on. We expect devices to be available soon."
He went on to state, "We are working with the telco, but OEMs for India…we are working with KaiOS as well." Lee also added that the initial plan was to work with Reliance Retail for low-cost Android Go-powered smartphones.