Dikshant is the first school in tricity to have storytelling as an integrated part of the curriculum in kindergarten and primary section. The idea to place the stories at the heart of learning is to build the imagination and thinking skills in children from early stages.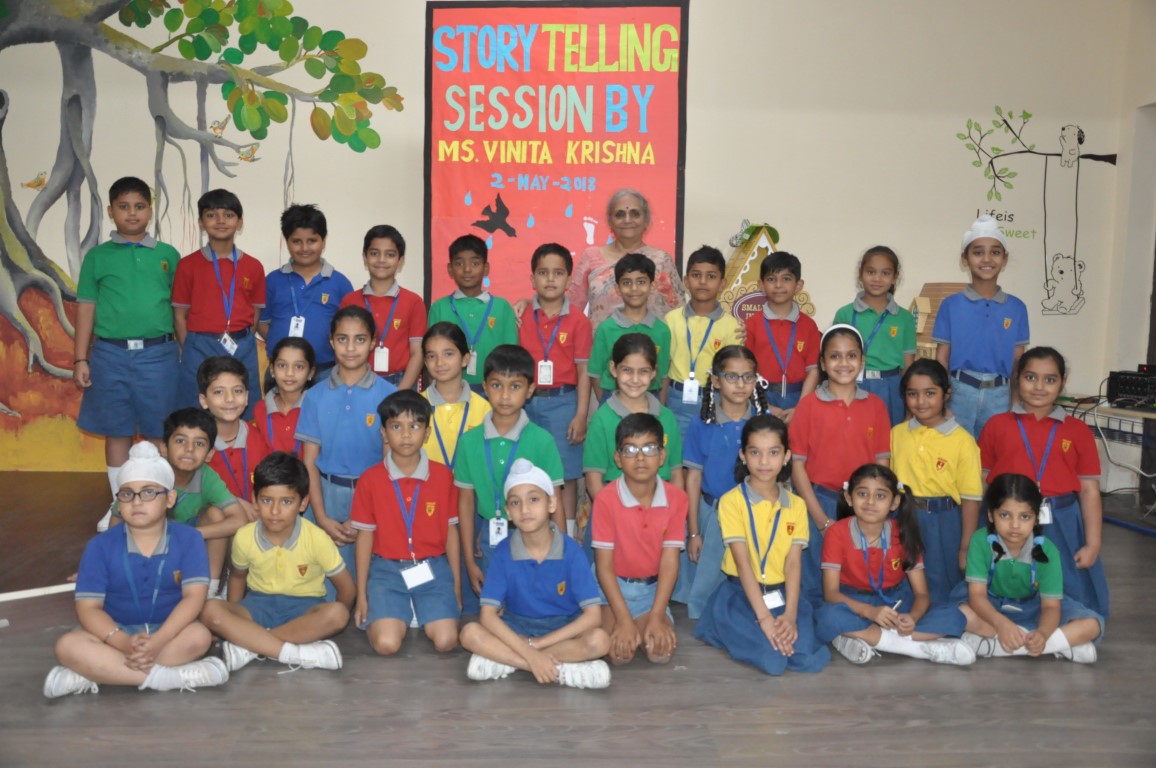 "To adopt the curriculum effectively, monthly storytelling session by experts are planned for the entire year. The first in the series was a session by a writer, teacher and special educator since three decades Vinita Krishna." Said Mitul Dikshit, Chairman, Dikshant Schools.
It is noteworthy that Vinita is actively involved with the Khaas Kitaab Foundation, an NGO engaged in publishing innovative books for children. She expresses her love for children in many ways and through various media. Her 'special' tactile and multi-sensorial books continue to win her international acclaim. The session was held for kindergarten and primary section students of both the branches of the school.
Adds Mitul Dikshit, "As per the new methodology, the content of the story provides the basis for further explorations of the topic. All the learning outcomes of Mathematics, Science, Language, arts get fully integrated into a rich and vibrant story based curriculum, thus helping to enhance imagination and creativity of children.Also, the understanding of the topic is more effective and memorable when the lessons are conveyed through a story."
To further help teachers master the art of storytelling and implement the methodology more efficiently, Vinita Krishna also conducted a workshop for teachers of the school. The workshop emphasized on how to restructure planning of the curriculum using the storytelling approach and techniques to tell stories in a class.
"I had a very fruitful and interesting interactive sessions with students and teachers of Dikshant. The students were quite receptive and asked very pertinent questions. Story telling in the cutrriculum will go a long way in improving academic as well as extracurricular performance of the students." Summed up Vinita.