Revolutionary urban transport app inDriver now in Chandigarh: After revolutionizing urban travel in 22 countries inDriver, a new ride-hailing app, officially announced the start of its recruitment process in Chandigarh.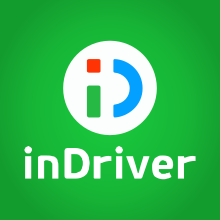 This will give drivers  a chance to enjoy the unique benefits of this application and compare its advantages with its competitors.

What sets inDriver apart from other such apps in this sector is its ability to allow both drivers and riders to independently negotiate the fare  in real time,  without any intermediary. All other inDriver competitors determine the cost of the trip by using a pre-established algorithm.

"Today we begin a new chapter in the history of our company as  we launch our app in India.We have begun the process of recruitment in Chandigarh and are confident to win over the drivers and consumers of this beautiful city. We strongly believe that the passengers and drivers should be able to  determine the ride fare independently without any artificial intelligence involved. By using inDriver, the residents of this city will never have to pay exuberant prices. We aim to expand our operations in the metro cities of India soon so that we can ensure economical travel all over the country", said Egor Fedorov, Marketing Director of the inDriver.
inDriver is safer way to move across the city because all drivers are vetted, both drivers and passengers can share their ride details in real time with close persons or call to police from the app.
In this first stage, inDriver focuses on the recruitment of drivers, giving them the opportunity to test the benefits of the platform, which has great differentials against its main competitors, such as:
0% commission for the use of the application.
Freedom to choose only the profitable trips for them, either by distance, time, rate, route etc.
Possibility of making a counter offer to the first rate offered by the user.
Support 24 hours a day, 7 days a week through the chat platform.
Travel record through GPS.
Visibility from point A to point B since the order is ordered.
Access to the platform for both taxis and private vehicles.
inDriver passengers can pay for the ride only in cash, which allows to further reduce the cost of the trip, as when paying by card, the bank charges an additional commission.
How does inDriver work?
The passengers have the option of determining the price for the trip, using the real-time offer model, which allows users to obtain the best deal possible. On the other hand, drivers will be able to choose trips they deem profitable as well as counter offers to the passenger. inDriver will allow dialogue between the passenger and the driver which is something no other ride-hailing app offers.