Roadies Koffeehouz(RKH) holds unique tricity tour with Prince Narula: Roadies Koffeehouz (RKH), a rage in tricity for its specialty coffee and modern cuisines served with fun, adventure, swag, thrill and excitement, held a unique 'Tricity Tour' featuring Prince Narula, a former Roadies Gang leader and Big Boss Season 9 winner.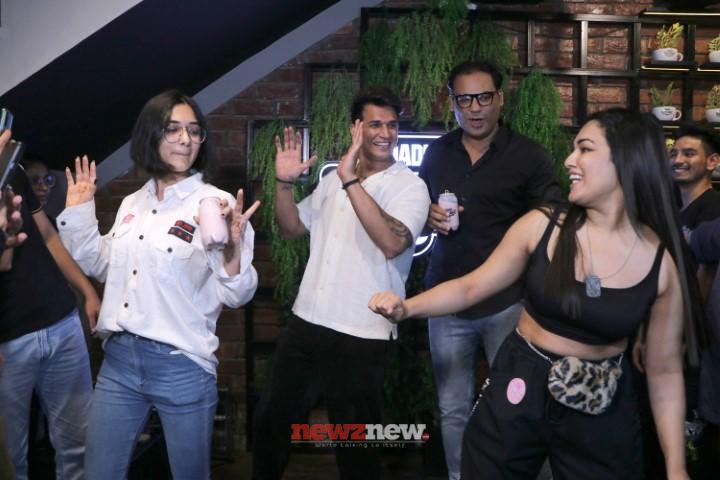 "We are delighted to have roped in Prince Narula, whose personality and appeal gel with the spirit of RKH. It was so fulfilling to see the kind of response the 'Tricity Tour ' got from Roadies aficionados at RKH, Aroma, Sector 22, RKH, Sector 35, and RKH, Sector 82, Mohali," said Sahil Baweja, Director Roadies Koffeehouz.
Reciprocated Prince Narula: "I am honoured to be associated with RKH, which has been able to carve a niche for itself among tricity food enthusiasts in a short span of time. The 'Tricity Tour' was an amazing experience for me and I look forward to more such activities, which will help Chandigarh's food as well as fun culture grow manifold."
'Tricity Tour' was filled with fun activities and there was a lot of focus on healthy food options available at tricity's three RKHs'. Prince took part in a glam photo shoot with a bike at RKH Aroma after which he came to RKH 35. The highlight of the activity here was unveiling of a sumptuous 'Fit Rider Menu.
'Talking about RKH's 'Fit Rider' menu Chef Mandeep Sabherwal who is also the Brand head at RKH said that it has been created after a lot of experimentation. "We have curated a menu in the 'Fit Rider' segment which is infused with healthy options. We are offering bunless burgers  in the form of our 'paneer lettuce' and 'chicken lettuce burgers. Then we have plant protein on toast, cheese and spinach egg white omelet, Mexican chicken egg white omelet, a Fit Rider breakfast, pesto cito chicken salad, avocado pico de gala etc." In drinks the 'Fit Rider' menu has strawberry and banana smoothies, an all berry smoothie, a unique bulletproof coffee, and nut milk cappuccino among others.
At RKH 35 a fitness talk and workout choreography challenge by Prince were also held. In another activity Kabir Waraich who is Chandigarh's ace car racing and off-roading specialist was awarded for clinching 1st runners up position at the national off-roading contest that took place in Goa recently.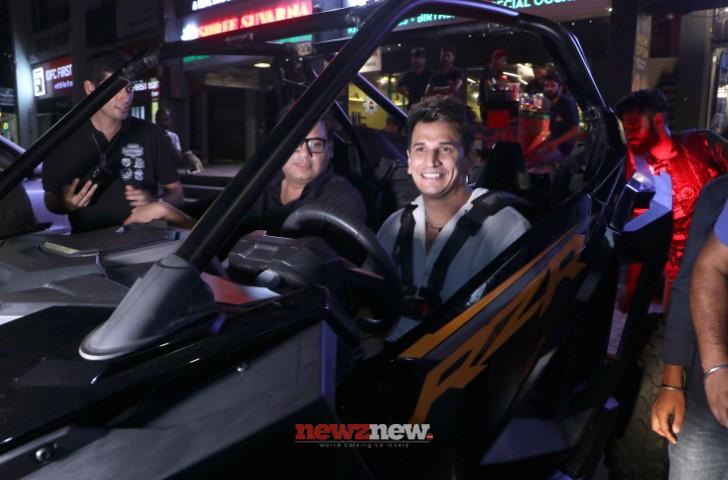 Ankit Gupta, Director, Roadies Koffeehouz added, "RKH has partnered with various communities including biker groups, off roaders, rappers, entrepreneurs to promote local artists, entrepreneurs and recognizing those who have dared to make an impact."
After RKH 35 Prince and Sahil drove down to RKH Mohali in a unique off-roading vehicle accompanied by an entourage of as many as 15 bike riders both men and women from the riders' group – Mitran Di Motorcycle Mandli (MDMM). At RKH Mohali  Roadies enthusiasts played coffee pong and games followed by a jamming session with singers and rappers. It is noteworthy that RKH, Mohali is the only food outlet in tricity under the QSR category that is open 24 hours. This is what makes RKH unique.