Robot-assisted knee surgery launched in tricity : In a first in tricity, Ojas Hospital, Panchkula has launched robot-assisted knee replacement surgery.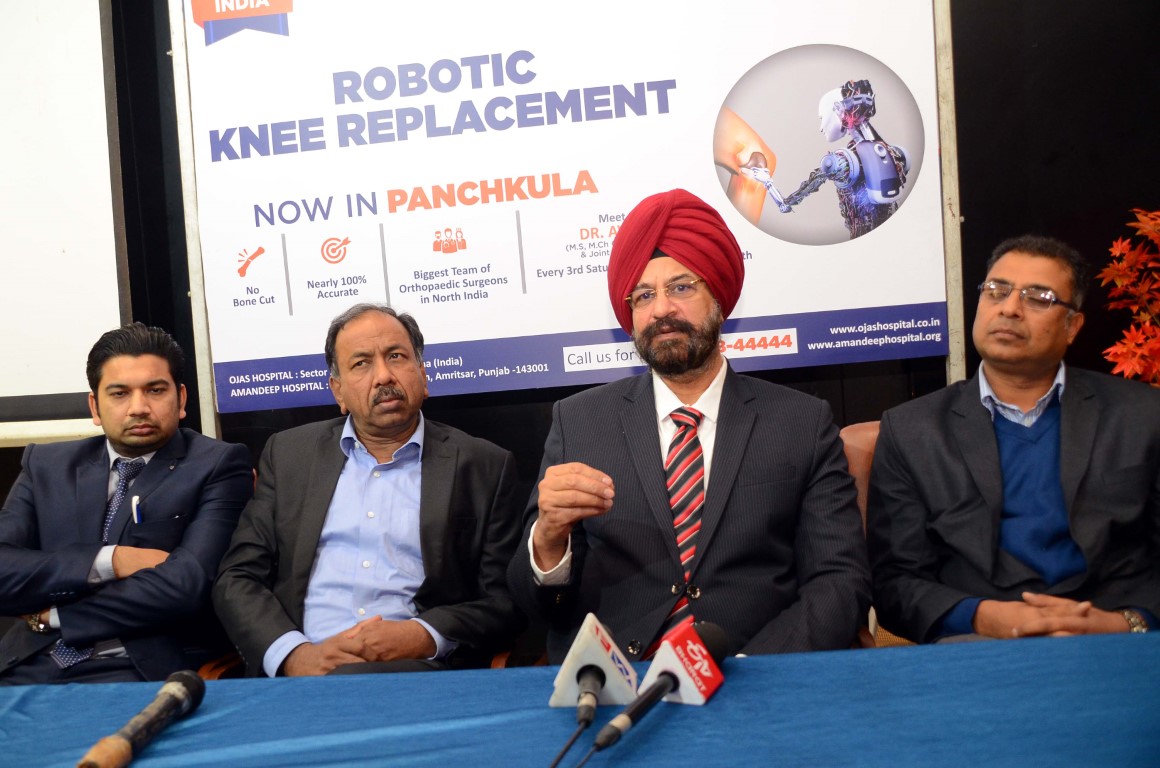 In a joint venture with Amandeep Hospital Amritsar, which was first to introduce robot-assisted knee surgery in this part on country, Dr Avtar Singh, chief orthopedic surgeon, Amandeep Hospital will be assisted by Dr Suresh Singla , Director –Orthopaedics and Joint Replacement Surgery at Ojas Hospital for surgery.
Addressing a press conference at Press Club here on Friday, Dr. Harish Gupta, CEO of Ojas Hospital said that this is the latest robotic intervention in joint replacement which will be available for first time for residents of tricity and in and around area.
Gone are the days of traditional method of surgery which involves cuts, swelling, excess blood loss etc., the people can avail robot-assisted surgery at Ojas , which ensure to solve one knee problem completely with precision with more accurate and reliable results, he asserted.
Dr Suresh Singla said, "Robot-assisted surgery enables a surgeon to operate with enhanced precision, dexterity and control even during complex procedures and ensures lesser bone removal, preserves natural anatomy and facilitates better post operative outcomes for the patient."
Robotic knee replacement surgery is an evolution and a boon for the people who are suffering from knee problems. It has brought new innovation and stimulated the growth of orthopaedics field. The surgeons can effectively operate with least chances of errors. It has surpassed other methodologies and is continuing doing so, he remarked.
Talking about advantages of Robotic Knee Replacement Surgery, Dr Avtar Singh said with minimal blood loss, the patient can get back to normal life fast. There is no damage to the bones as it only targets the bones which need treatment and the reliability rate is very high. It is clinically proven that there are no harmful effects of this surgery with an exposure control, he maintained.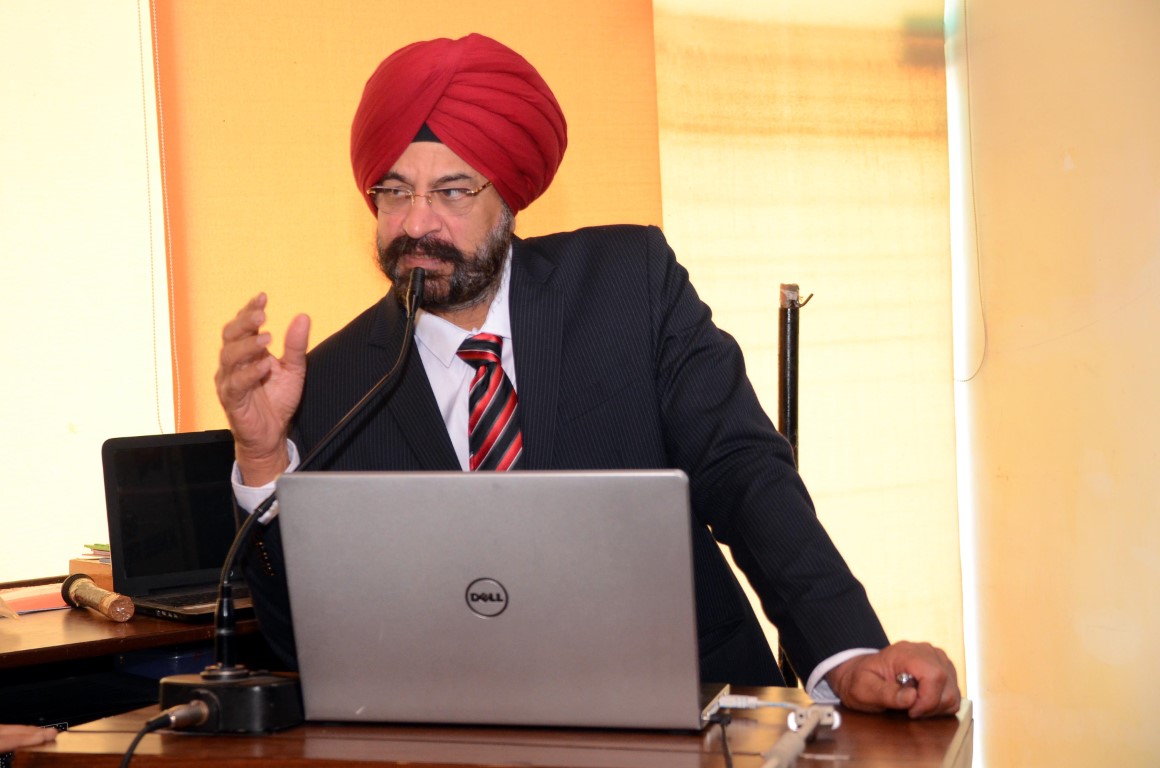 It's in fact a combination of surgeon's expertise and robot's precision. This surgery is not totally dependent either on the surgeon or on the robotically- assisted hand-piece. It offers the benefits of a mix of surgeon's expertise and robot's precision which makes it more effective and beneficial for the patients, informed Dr Singh.
In fact this surgery is surgeon controlled yet not surgeon dependent. So it is more safe and scalable, he added.