Role of ACV in Curing and Preventing Kidney Stones and Diseases: Thesis Statement: We all know that Apple cider vinegar has numerous health benefits. It has proved to be quite effective in treating diabetes, high cholesterol, skin ailments, and even aids in weight loss. But is it as effective as people claim it to be for treating kidney stones? Let's find out.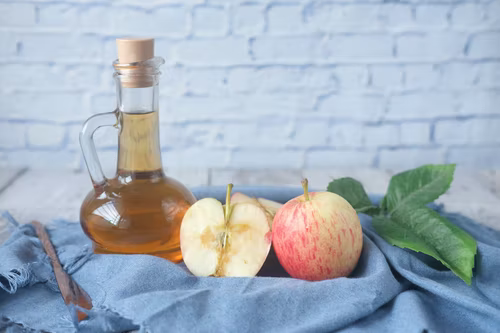 In addition to its many beneficial properties, people also use ACV to treat many diseases. Diseases such as skin conditions, liver diseases, gastrointestinal problems, and many other inflammatory conditions. However, in addition to treating all these ailments, you can also use ACV for treating kidney problems, such as kidney stones, gallstones, and urinary tract infections.
As you are already aware that kidney stones are a quite common ailment that 8.8% of U.S population has have them. This means that one out of every eleven people in the United States has a kidney stone. You can usually find these stones in the kidneys or ureters. Regardless of their location, kidney stones are really painful and can cause a lot of discomfort and pain during urination. However, if you leave them untreated over time, they cause kidney infections, inflammation, and even cause blood during urination.
Doctors say that most kidney stones are small enough to pass out of your kidney on your own if you intake plenty of fluids. However, in the case of larger stones, the patients require surgery to remove the stones.
What are Kidney Stones & How They are formed?
Kidney stones are very small stones that form in the kidney when there are excess mineral salts in your blood. These tiny particles once formed cause inflammation in the kidney as well as makes its working quite painful. These undecomposed particles get bigger and bigger and form kidney stones, which might pass to the bladder as well and cause inflammation in the urinary tract.
The kidney stone symptoms include severe pain in the lower abdomen, frequent urination, foul smell of urine, blood in urine, etc.
Doctors can remove these stones through surgery and lithotripsy (laser treatment). However, it can be a painful procedure. Therefore, to avoid these painful procedures, you must try natural treatments like drinking plenty of water can help in passing out of kidney stones through urination and helps in painless urination. Another effective home remedy for treating kidney stones is using Apple Cider Vinegar (ACV). In fact, it is one of the many health benefits of apple cider vinegar that helps in removing kidney stones.
Even though, ACV is a remedy for many diseases. This article solely discusses ways to treat and prevent kidney ailments like kidney stones, inflammation, and urinary infections by using ACV.
The Nature of ACV
Being a vinegar ACV has acidic nature as it has acetic acid in it. This acidic nature helps in the decomposition of stones present in the kidneys, ureter, and other urinary tracts. After disintegration, the size of the stone is reduced enough to easily passed through urine.
The acid present in ACV helps break down food in the stomach as well, which might reduce the chances of kidney stones through proper digestion.
ACV also helps maintain the pH level of blood and kills the toxic substances found in the urinary tract. Therefore, it also acts as a natural cleanser for your body.
Scientific Researches about ACV in Curing Kidney Problems
How to Use ACV for Curing Kidney Problems
You can use ACV in a variety of ways to prevent kidney problems. You can use ACV in a salad dressing with a little sprinkle of olive oil.
It can also be used in the form of a mixture. This mixture comprises lemon juice, olive oil, and apple cider vinegar. This mixture helps in proper digestion by performing its enzymatic action in the stomach. This in turn prevents the formation of kidney stones.
Another mixture can be made by adding ACV to water and drinking it. However, please do not use it frequently without the consultation of a doctor. Usingapple cider vinegar for kidney stones has proved to be quite effective therefore we recommend that you should give it a try.
Final Words
We can conclude this article as we are now aware of the natural remedy for kidney ailments. Using ACV in the diet helps in curing skin, inflammatory and gastrointestinal diseases. But it also helps prevent kidney stones and other kidney malfunctioning problems.