Royal Kennel Club to hold mega Dog Show in Panchkula on Nov 18-19: The Royal Kennel Club, Panchkula along with Pet Animal Health Society, Sector 3, and Animal Husbandry Government of Haryana, is all set to organize the 3rd & 4th Championship Dog show, at the showground, opposite Hotel Holiday Inn, Sector 3, on November 18 and 19, 2023.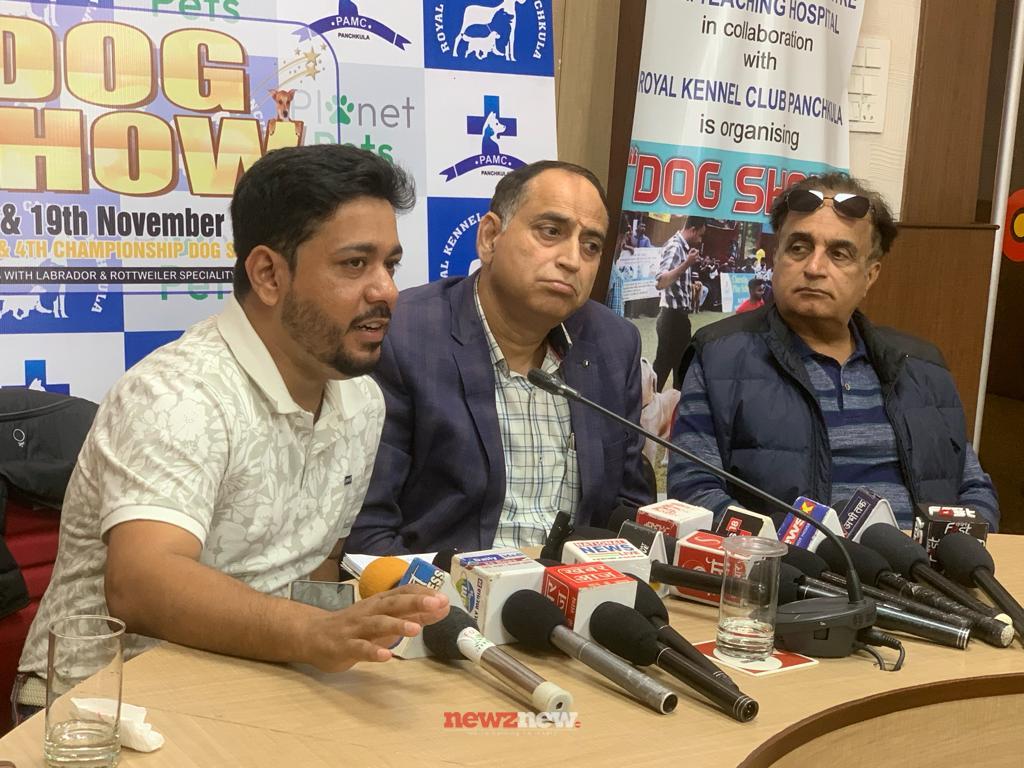 This would be the largest Dog show in the North India where display of
Rottweile
r and
Labrador  Retriever
dogs will be the highlight of the show. The announcement was made at a press conference at Hotel Red Bishop.
While Ms. Carolina, Deputy Commissioner, British High Commission will be the chief guest at the opening ceremony of the event. The prize distribution ceremony in various categories would be held on the second day of the Dog show.
The mega show will witness the participation of some European countries including Serbia, Italy, Germany, Slovenia, and Russia. In the domestic circle, dogs will arrive from different parts of the country including Haryana, Punjab, Delhi, Mumbai, Tamilnadu, Kerala, Maharastra, Madhya Pradesh, Himachal Pradesh, and the Tricity.
Mr Sikandar Singh, General Secretary, Royal Kennel Club, while giving details of the event, said, that various breeds of dogs will be seen at the dog show, where the dog lovers will be able to witness dogs worth Lakhs of rupees. Proper security has been ensured at the show. The show will witness the participation of over 200 breeds and more than 400 dogs. A number of VIP guests and bureaucrats are expected to visit the show," further added he.
Dr Ranjit Singh, Deputy Director Animal Husbandry Panchkula, told the media persons that the Government of Haryana has always provided support and resources to boost and promote the upgradation and conservation of indigenous breeds in the state. I am glad such a mega Dog show is happening in Panchkula that would act as an apt platform to aware dog lovers about the indigenous breeds which are being promoted by the government of India.
Adding more to the details of the dog show, Mr. Sunny Shekon, President, Royal Kennel Club, Panchkula, said, "Among the jury Two international Judges will be travelling from Korea and Serbia while Two judges from India have been invited from Pune and Coimbatore. The prominent names among the jury members include Mr. PARK from korea , Mr. Aleksandarfrom Serbia, Ms Gauri nargolkar, and Shharat Sharma, Planet Pets, and kinder pandas  Play School. Interested parties may call at 99152-68876 for registration.