Royale Estate Group uses CSR to combat drug abuse and spread 'Swachhata': Aimed at creating a clean and drug free society, MC Office Zirakpur, Mohali Police and Royale Estate Group (REG) joined hands to organize Indian Swachhata League Season-2 at Oxford Street- a one-of-a-kind development by REG.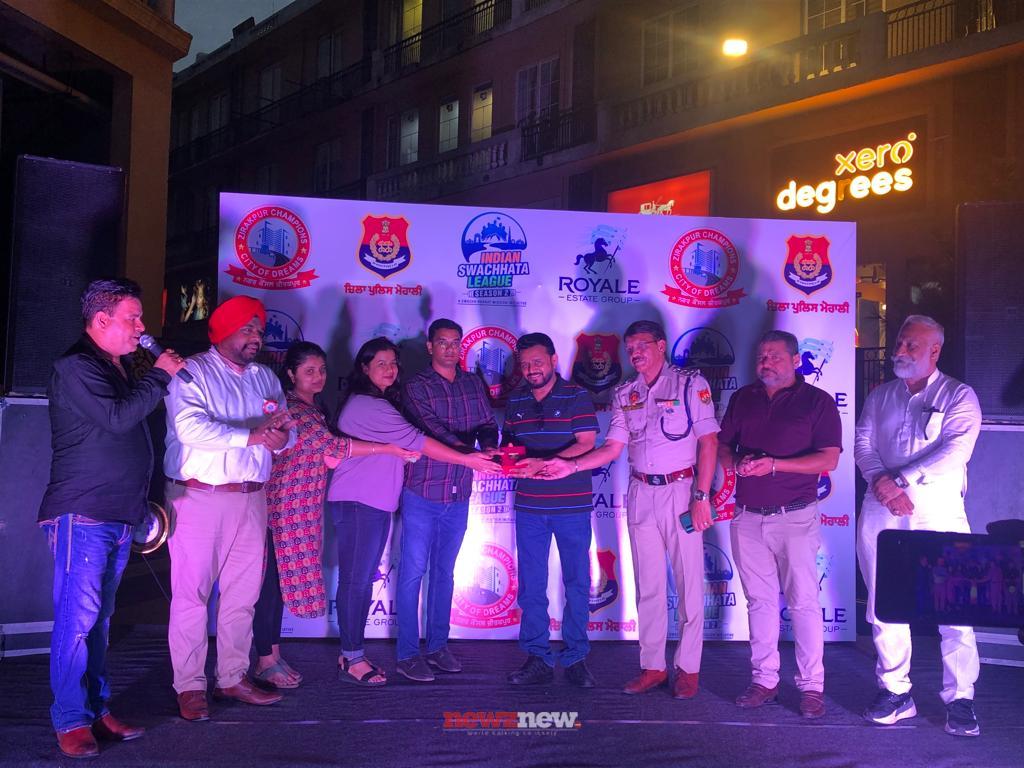 The event saw an impressive participation of people from different walks of life. The campaign was a part of Corporate the Social Responsibility (CSR) of REG.
Renowned actor Karamjit Anmol, also the president, Punjabi Film and TV Artistes Association was the Chief Guest while Devinder Singh Dhillon, Additional Advocate General, Punjab, was the Guest of Honour. Manpreet Singh(PPS), SP Rural, Mohali and Himanshu Gupta(PCS), SDM, Derabassi were also present. Ravneet Singh Dhot, EO, MC Office, Zirakpur; Bikramjeet Singh Brar DSP(PPS), Zirakpur and Simranjeet Singh Shergill, SHO, Zirakpur also graced the occasion.
Piyush Kansal, a young director at Royale Estate Group (REG),  said: "We at REG believe in creating value beyond bricks and mortar. The Indian Swachhata League and Anti-Drugs Campaign exemplifies our commitment to making a meaningful impact on society. These initiatives reflect our belief that businesses have a vital role to play in building healthier communities and a sustainable future."
The Oxford Street came alive with vibrant performances including captivating flash mobs, cultural showcases, and a dedicated Swachh Bharat drive. This heart-warming display of unity and enthusiasm showcased the power of collective action for a better tomorrow. The event assumes significance as drug abuse and addiction have become major public health concerns and promoting anti-drug awareness is crucial for preventing substance abuse and its associated negative consequences. Such activities will encourage community involvement in anti-drug efforts.
Piyush Kansal, further informed that the company's CSR initiatives are aligned with the need to create cleaner and healthier environments, reducing health risks, and enhancing the quality of life for local communities.
"Indian Swachhata League and Anti-Drugs Campaign makes a multifaceted impact. It enhances community well-being by improving cleanliness and hygiene and educates on drug abuse prevention. Environmentally, it reduces waste and promotes resource conservation. Moreover, its anti-drug efforts directly support rehabilitation, offering individuals a chance to lead healthier lives," he said.
It is notable that since 1997, Royale Estate Group has been a real estate powerhouse, turning dreams into realities. The group excels in crafting both luxury and budget spaces, setting industry standards. Committed to social responsibility, REG leads with green building designs and community outreach programs, shaping a sustainable future.  REG has introduced Punjab's 1st Affordable Housing Scheme and constructed residences for the economically weaker sections. Royale Estate Group's legacy is one of innovation, compassion, and a vision for a brighter tomorrow.